---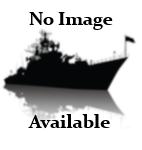 Shipyard
Houston Shipbuilding Corporation
General Type
General Cargo
Displacement, Lightweight
Historical Narrative
---
This Liberty ship was named for Sam Houston (1793-1863). Sam Houston was a lawyer, soldier, statesman, and  leader of the Texas Revolution. Houston was an officer in the U.S. Army during the War of 1812 and led Texan forces as a major general during the Texas Revolution. Houston served as a Member of the U.S. House of Representatives from Tennessee from 1823-1827, Governor of Tennessee from 1827-1829, President of Texas from 1836-1838 and from 1841-1844, U.S. Senator from Texas from 1846-1859, and Governor of Texas from 1859-1861. Houston was an important figure in Texas history and is the namesake of Houston, Texas.
MARAD has no written history for the Liberty ship Sam Houston at this time.
Vessel Name History
Milestones
---
No events for this vessel
Ship Imagery
---
No images for this vessel
Status Cards
---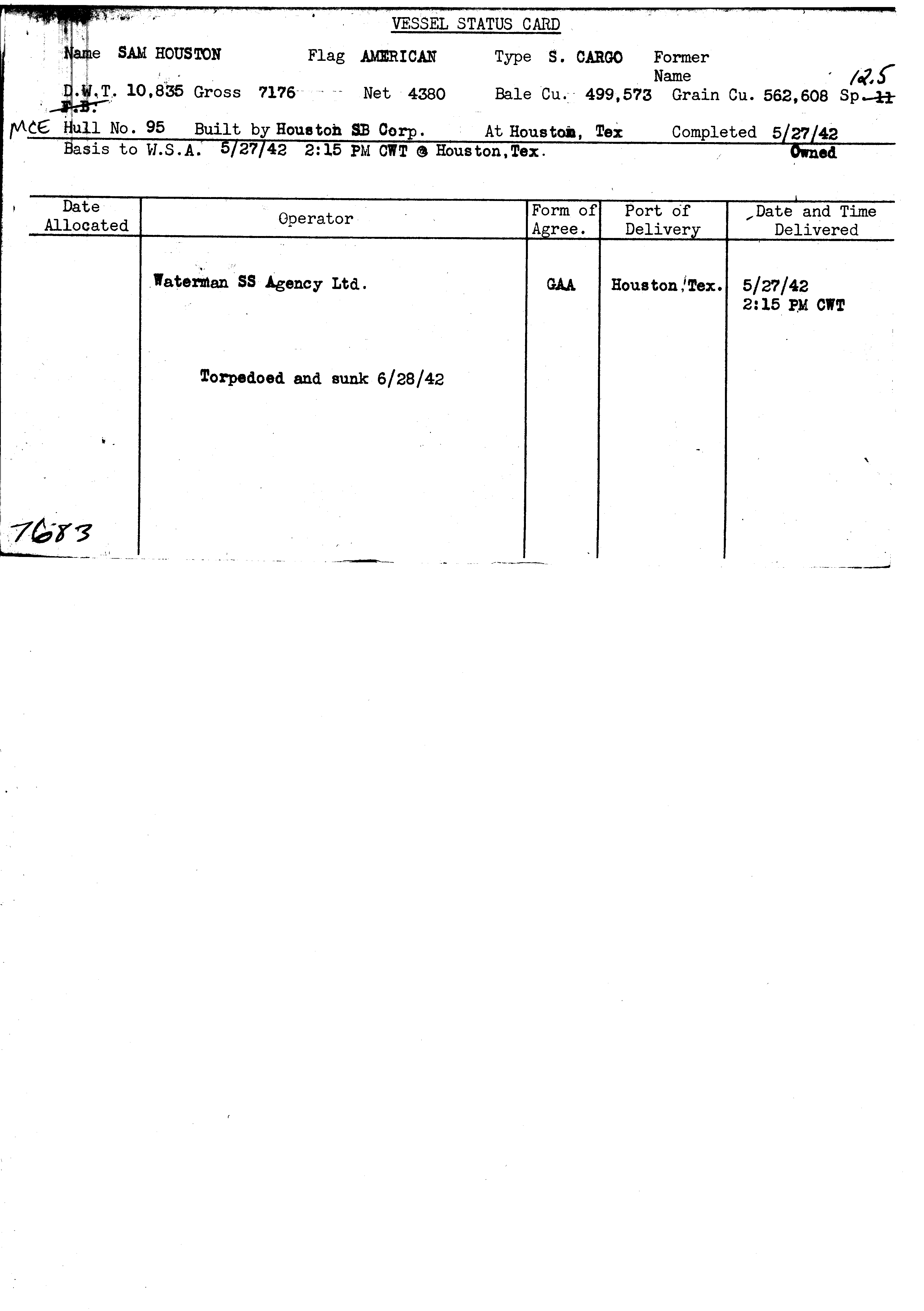 Plans
---
No documents for this vessel
Shipwreck Information
---
Owner
Waterman Steamship Corporation
---
Operator
Waterman Steamship Corporation
---
Operator Agreement
General Agent Agreement
---
---
Incident Date
June 28, 1942
---
Use at Loss
Cargo Transportation
---
---
Cause Comments
Torpedoed and shelled by German submarine U-203 while en route from Mobile, Alabama, to Bombay (Mumbai), (India), via Cape Town, South Africa.
---
---
Location of Incident
Caribbean Sea
---
Accuracy of Incident Location
Historic 1
---
Lat/Long
19° 21' N., 62° 22' W.
---
Incident Location Comments
Approximately 160 miles northeast of the Virgin Islands
---
---