---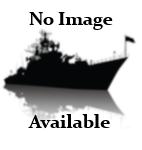 Shipyard
Ingalls Shipbuilding Corporation
Displacement, Lightweight
Historical Narrative
---
There is no historical narrative for this vessel at this time.
Vessel Name History
Mission
No Mission for this vessel
Historical Documents
No documents for this vessel
Milestones
---
Event: Entry
Date: 12/12/2012

Vessel entered Beaumont Reserve Fleet on a reimbursable custody basis; US Navy retained title.
Event: Entry
Date: 12/12/2013

Vessel entered BRF.
Event: Acquisition
Date: 5/8/2014

MARAD took title of the vessel and placed it in non-retention status.
Event: Sold Awaiting Removal
Date: 11/24/2015

Vessel under Domestic Sale Contract, All Star Metals, LLC
Event: Withdrawal
Date: 12/8/2015

Departed under domestic sale.
Ship Imagery
---
No images for this vessel
Status Cards
---
No status cards for this vessel
Documents
---
No documents for this vessel
Plans
---
No documents for this vessel
Shipwreck Information
---
No ship wreck information for this vessel