---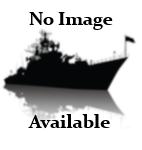 Shipyard
St. John's River Shipbuilding Company
Displacement, Lightweight
Historical Narrative
---
This Liberty ship was named for Alfred I. du Pont (1864-1935). Alfred Irenee du Pont was an industrialist and philanthropist. Du Pont partnered with his cousin to control the E.I. du Pont de Nemours and Company. Du Pont later became prominent in Florida through land ownership, banking, and manufacturing.
MARAD has no written history for the Liberty ship Alfred I. du Pont at this time.
Vessel Name History
Mission
No Mission for this vessel
Milestones
---
Event: Entry
Date: 11/25/1947


Event: Acquisition
Date: 11/25/1947


Event: Sold
Date: 5/13/1970

Sold as scrap to Southern Scrap Materials Co., Ltd.
Ship Imagery
---
No images for this vessel
Status Cards
---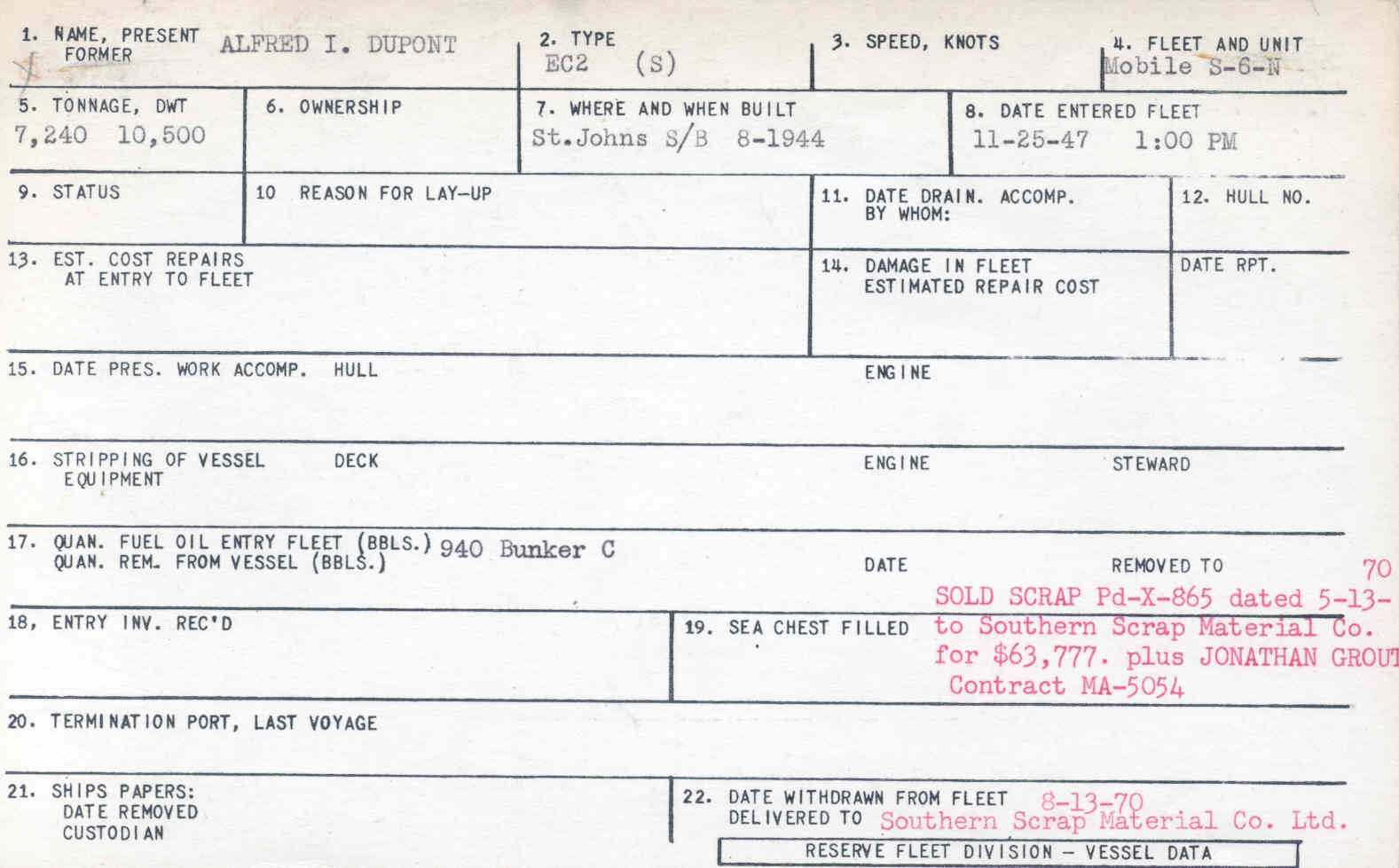 Plans
---
No documents for this vessel
Shipwreck Information
---
No ship wreck information for this vessel