---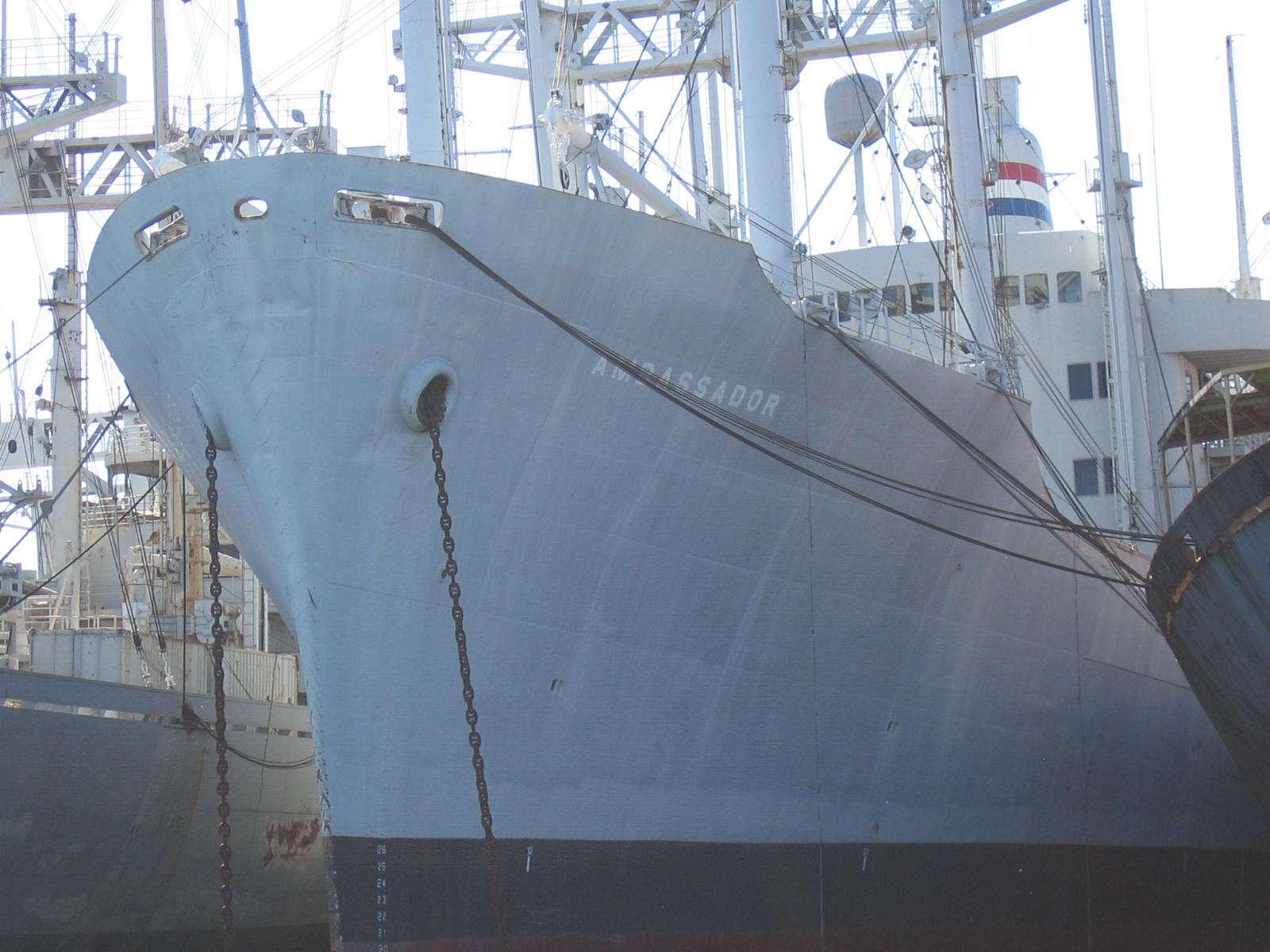 Shipyard
New York Shipbuilding Corporation
Displacement, Lightweight
Historical Narrative
---
Vessel Name History
Export Ambassador
The Maritime Administration's National Register Eligibility Assessment for Ambassador, available in the Documents section, contains a detailed history of the vessel.
Vessel Name History
Mission
No Mission for this vessel
Milestones
---
Event: Ship Name Change
Date: 2/15/1980

Ship EXPORT AMBASSADOR changes name to AMBASSADOR
Event: Entry
Date: 2/15/1980


Event: Acquisition
Date: 2/19/1982


Event: Interim Movement
Date: 1/2/1990

RETURNED TO OUTPORT BERTH
Event: Interim Movement
Date: 12/7/1993


Event: Cleared Historic Review
Date: 3/18/2010

Vessel cleared NHPA processing.
Event: Withdrawal
Date: 3/22/2012

Departed under domestic sale contract with ESCO Marine, Inc. in Brownsville, TX.
Ship Imagery
---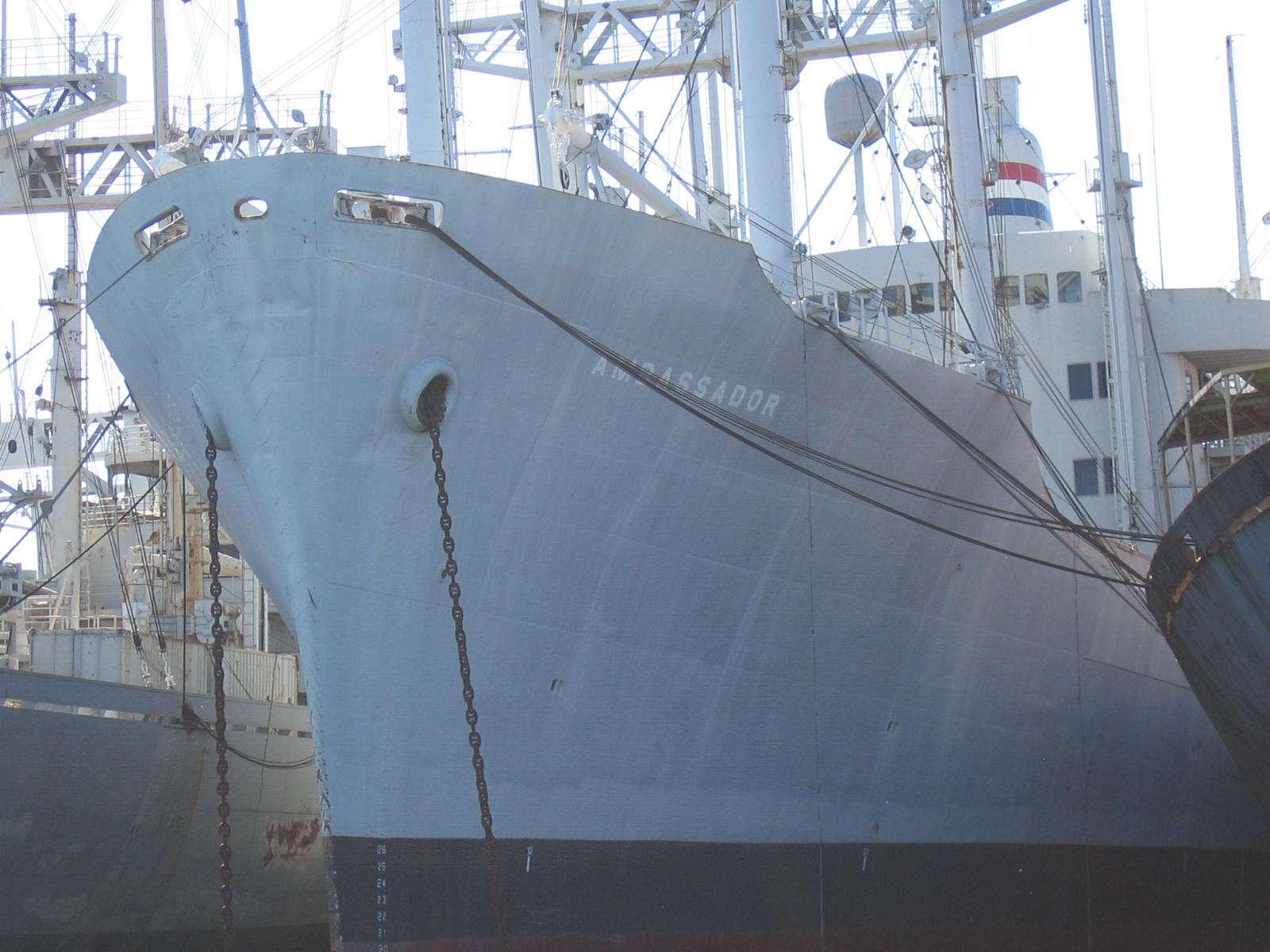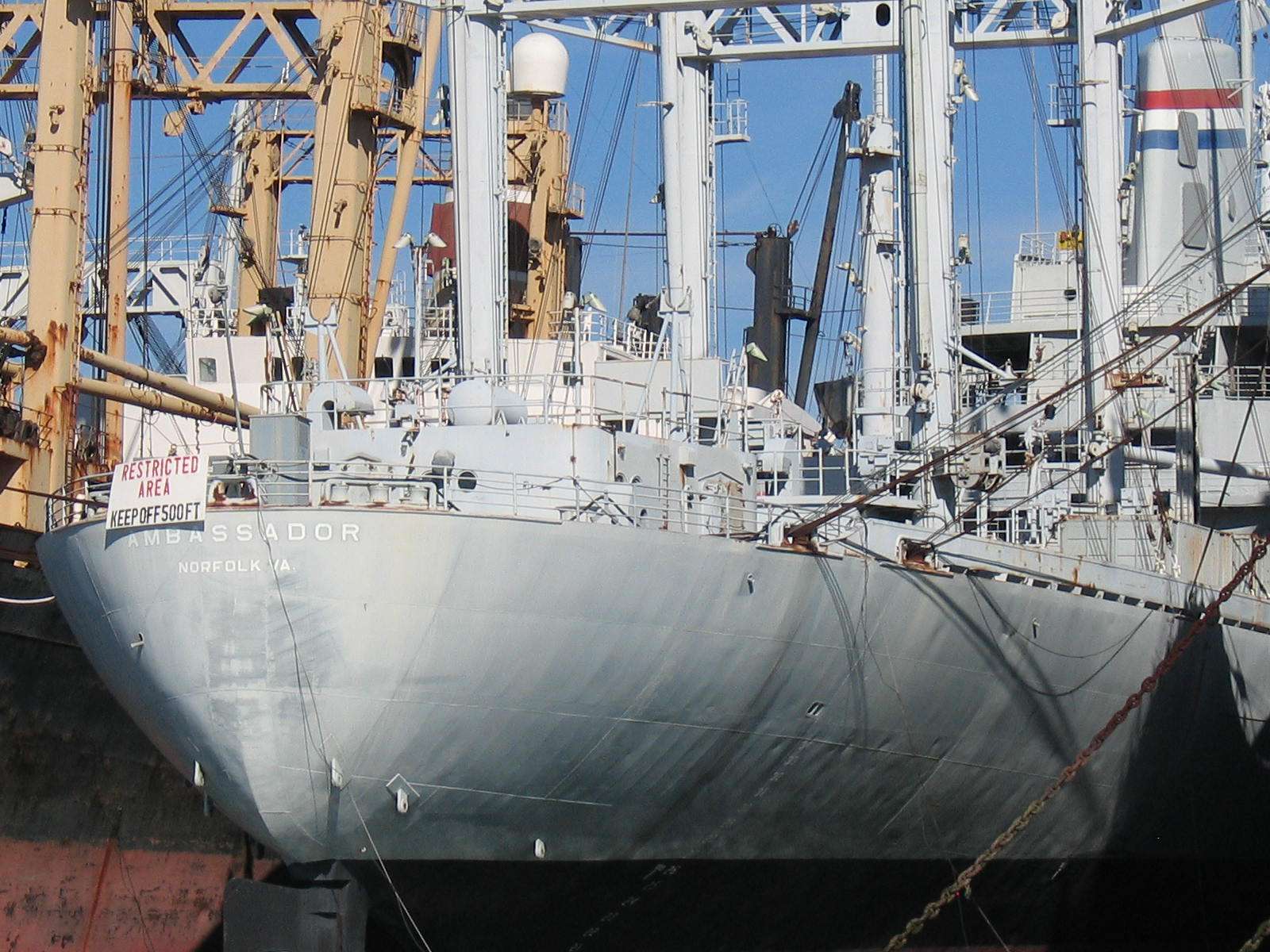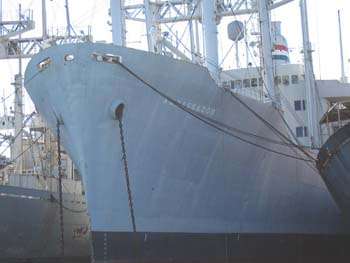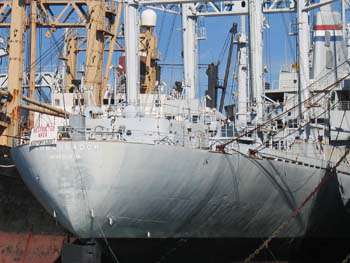 Status Cards
---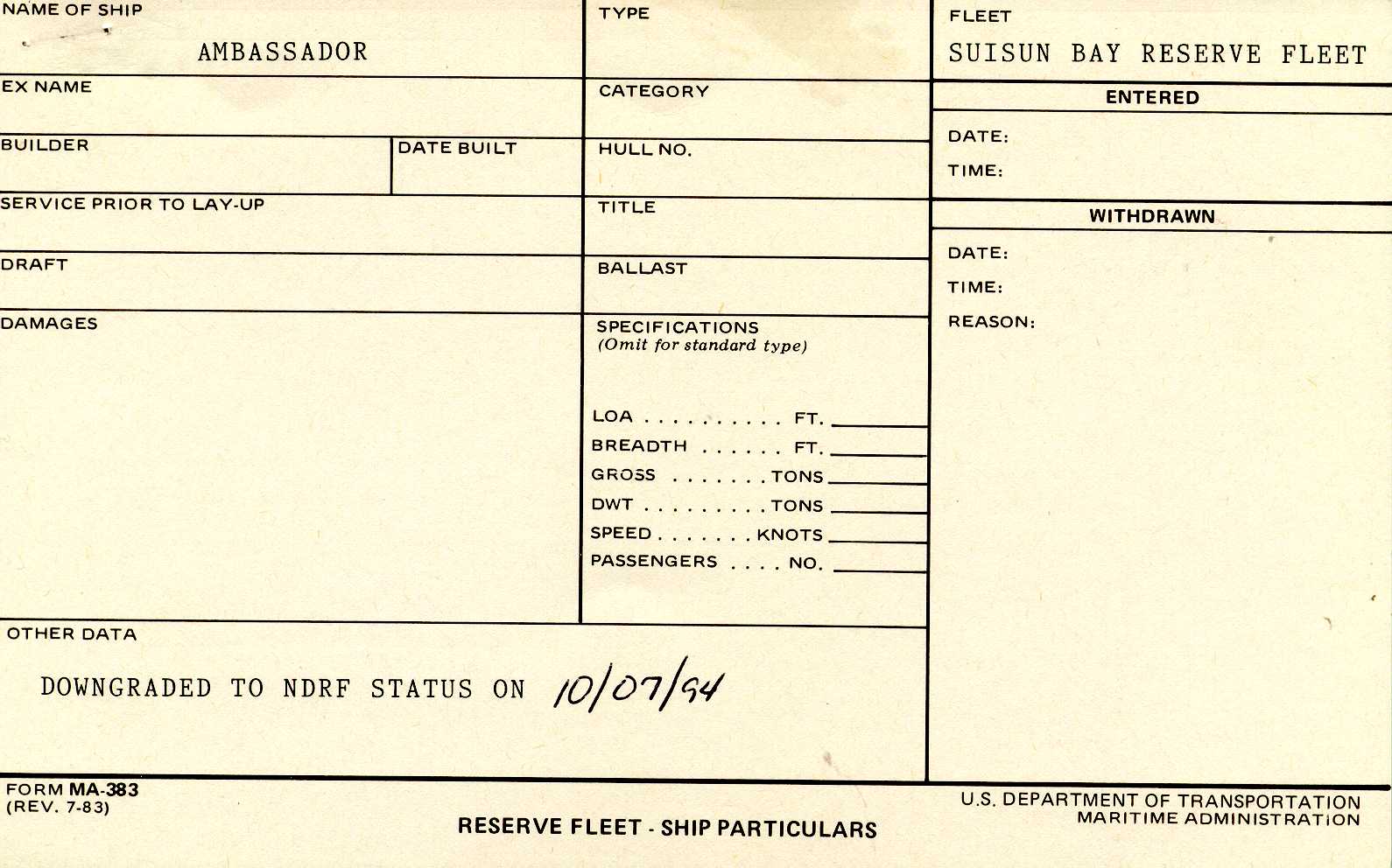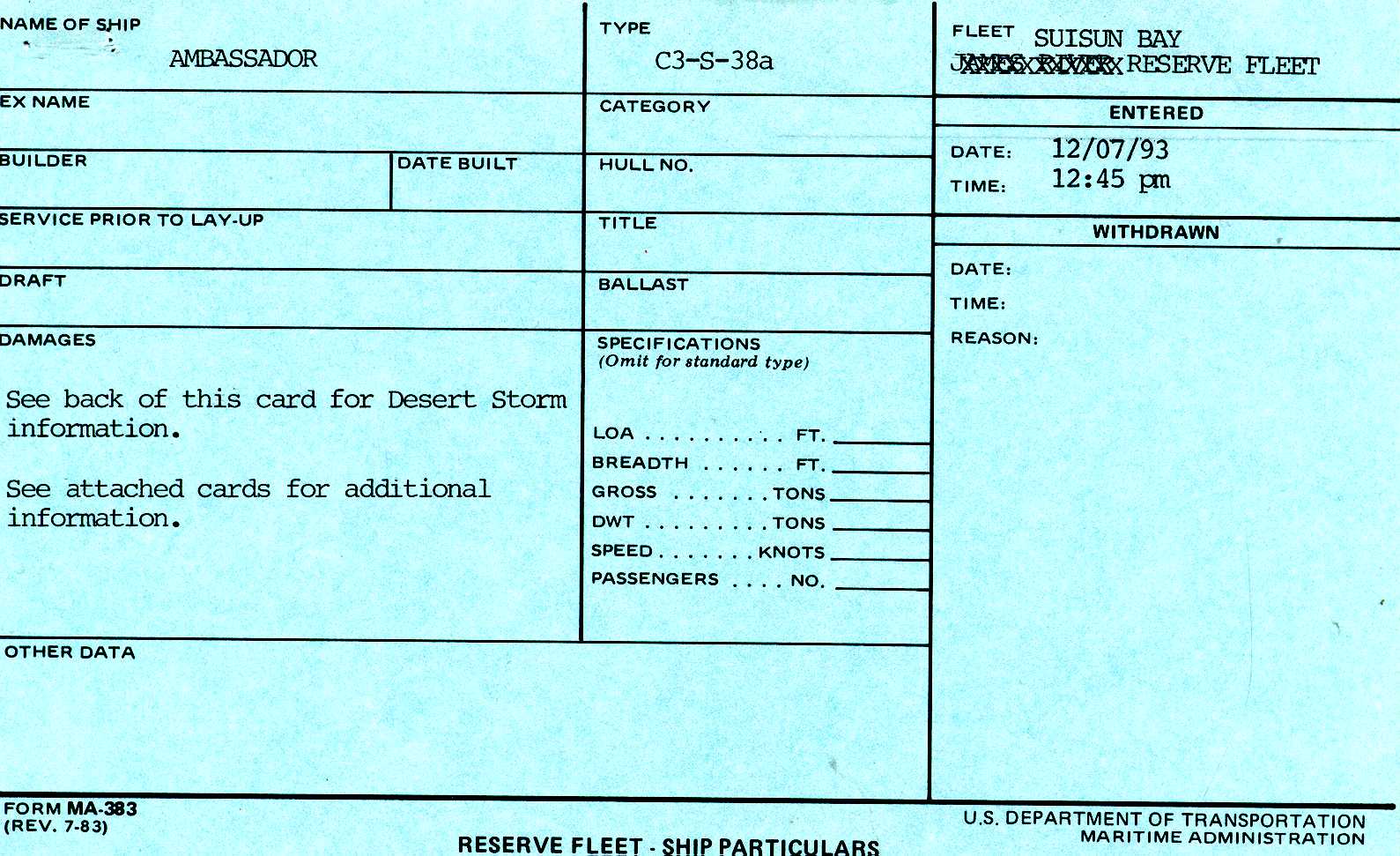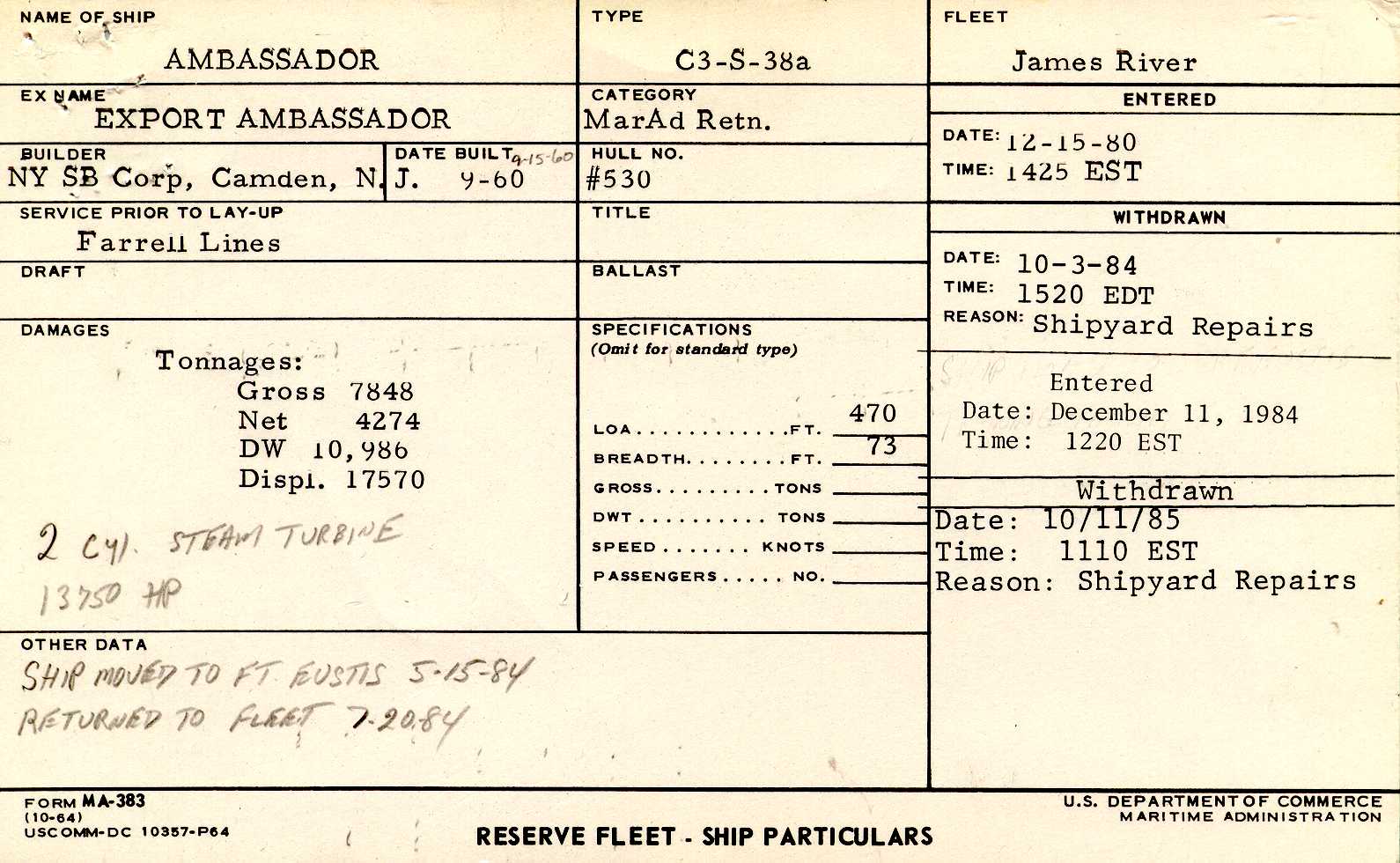 Documents
---
| | Date | Type | Name | Expand | Download |
| --- | --- | --- | --- | --- | --- |
| | 2/18/2010 | | Ambassador_NHRE_History.pdf | | |
| | 6/24/1960 | | C3-S-38a Class Trim and Stability Booklet.pdf | | |
| | 6/24/1960 | | C3-S-38a Class Block List.pdf | | |
Plans
---
No documents for this vessel
Shipwreck Information
---
No ship wreck information for this vessel