---
Shipyard
Avondale Marine Ways
Displacement, Lightweight
Historical Narrative
---
The Maritime Administration's National Register Eligibility Assessment for
Gulf Banker,
available in the Documents section, contains a detailed history of the vessel.
On March 15, 2013, Gulf Banker was withdrawn from the National Defense Reserve Fleet after being sold for dismantlement by the Maritime Aministration.
Vessel Name History
Mission
No Mission for this vessel
Milestones
---
Event: Entry
Date: 6/11/1984


Event: Acquisition
Date: 6/11/1984


Event: Activation
Date: 1/1/1990

Activated to provide logistical support for Operation Desert Shield/Desert Storm
Event: Breakdown
Date: 9/10/1990

"Ship was disabled off the coast of Florida due to a boiler breakdown and towed back to Jacksonville, Florida"
Event: Arrival
Date: 6/11/1992

Arrived at Beaumont Reserve Fleet after providing logistical support for Operation Desert Shield/Desert Storm
Event: Interim Movement
Date: 11/4/1997

ENRTE: Houston Ship Repair in Orange TX
Event: Interim Movement
Date: 11/4/1997

At Houston Ship Repair
Event: Interim Movement
Date: 11/12/1997

Conducting sea trial to Tampa FL
Event: Interim Movement
Date: 11/14/1997

At Tampa Bay Shipbuilding and Drydocking
Event: Interim Movement
Date: 1/1/1998

ENRTE: Under tow to BRF
Event: Interim Movement
Date: 1/9/1998

Completed deactivation
Event: Downgrade
Date: 10/1/2001

Downgraded from RRF to NDRF
Event: Ship name change
Date: 3/7/2013


Event: Withdrawal
Date: 3/15/2013

Sold for dismantlement
Ship Imagery
---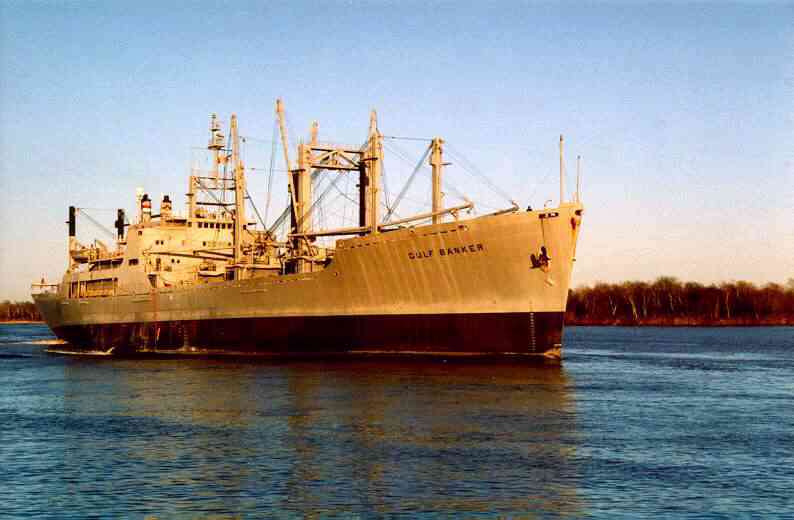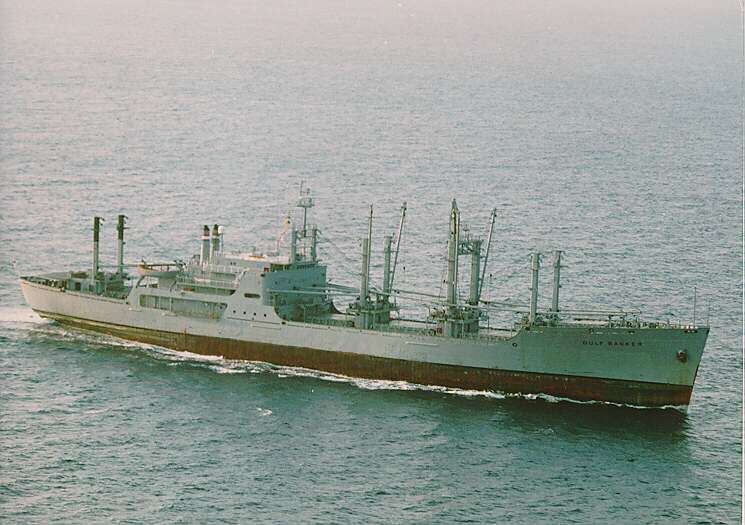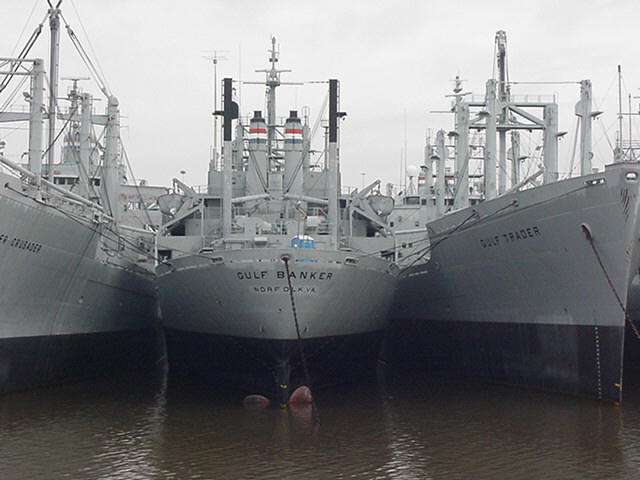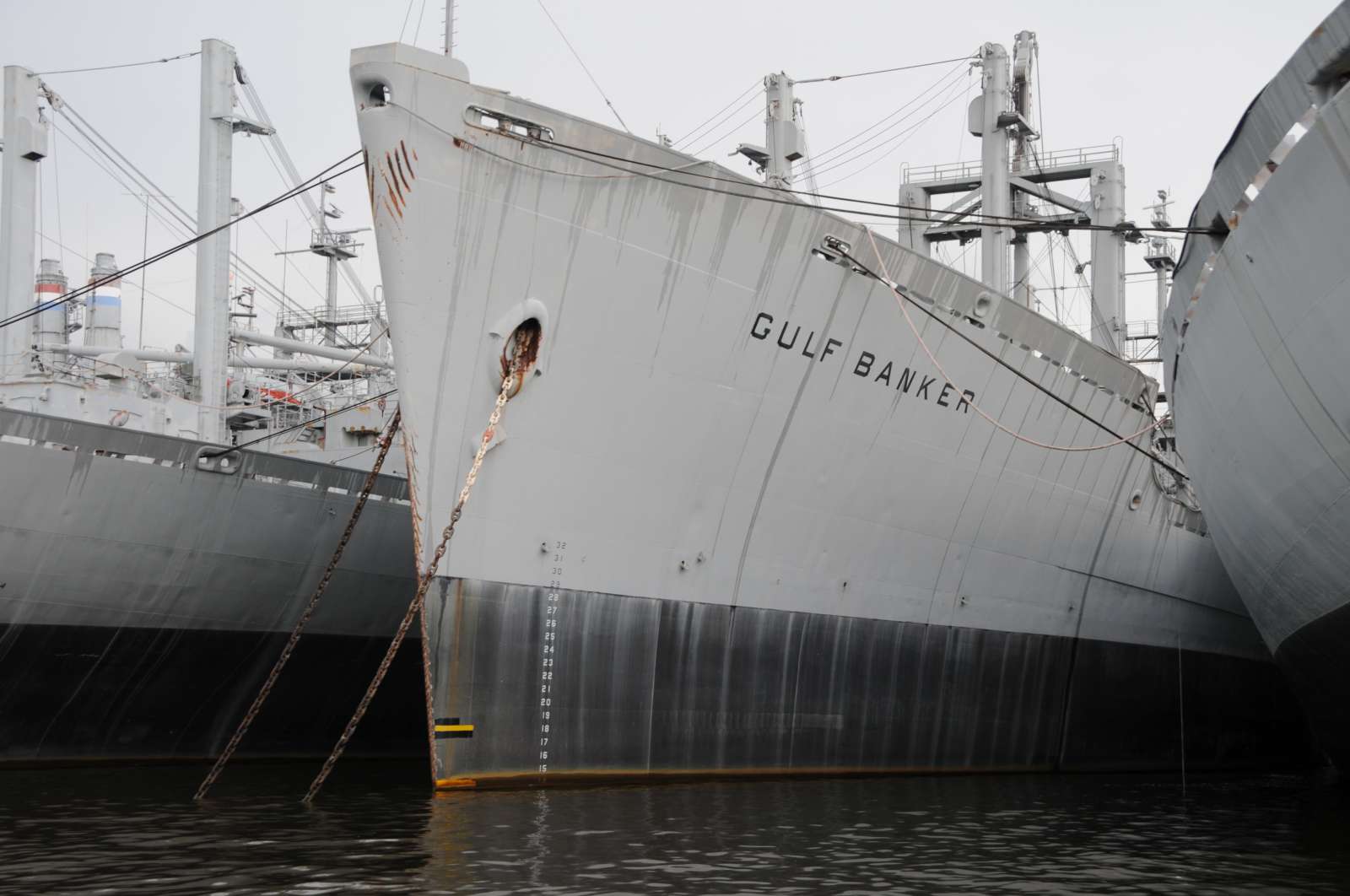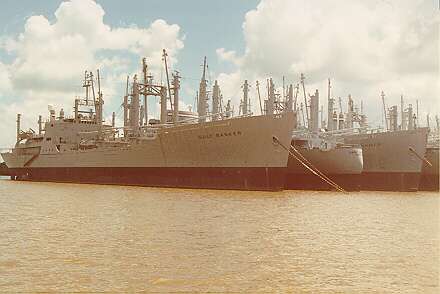 Status Cards
---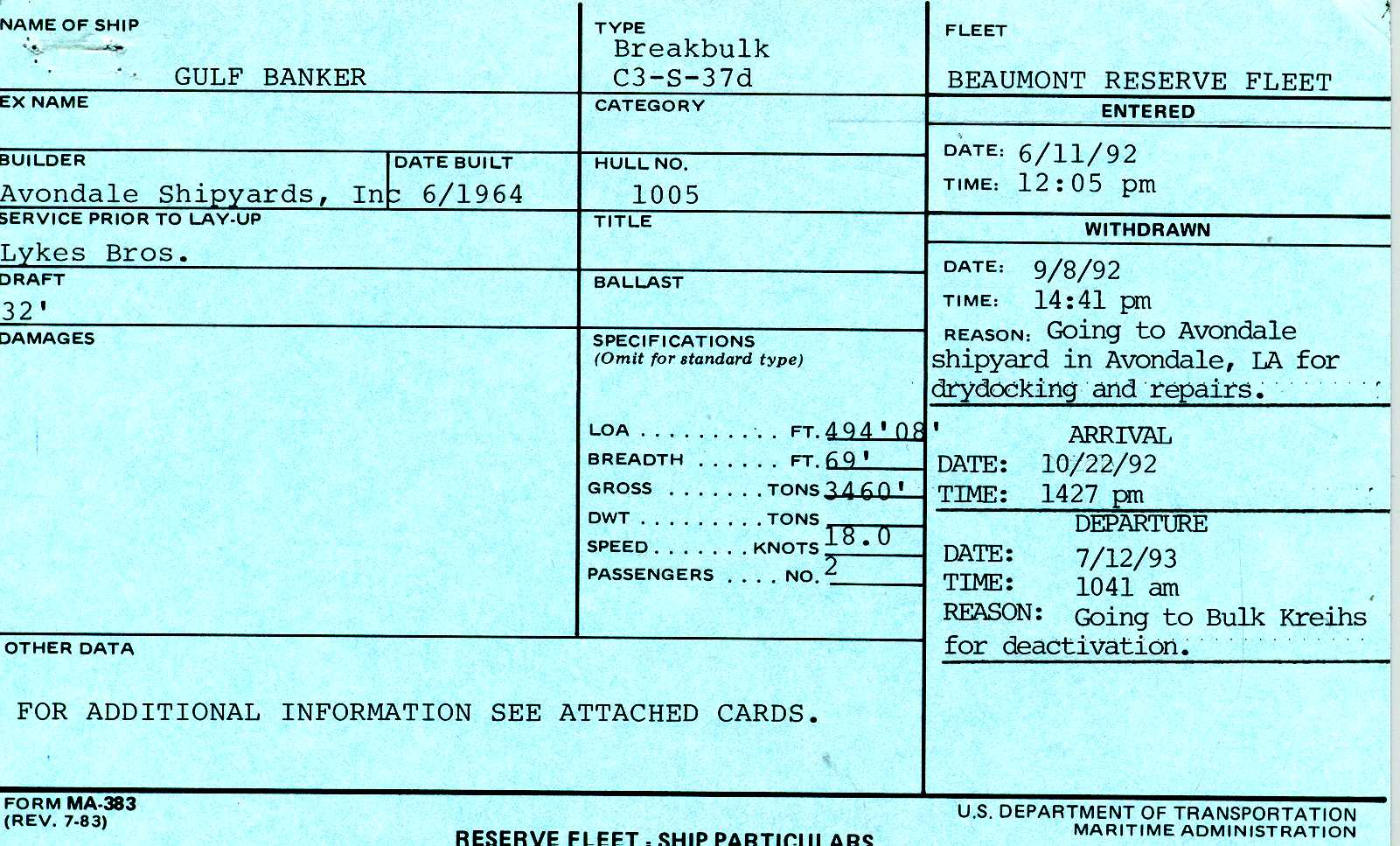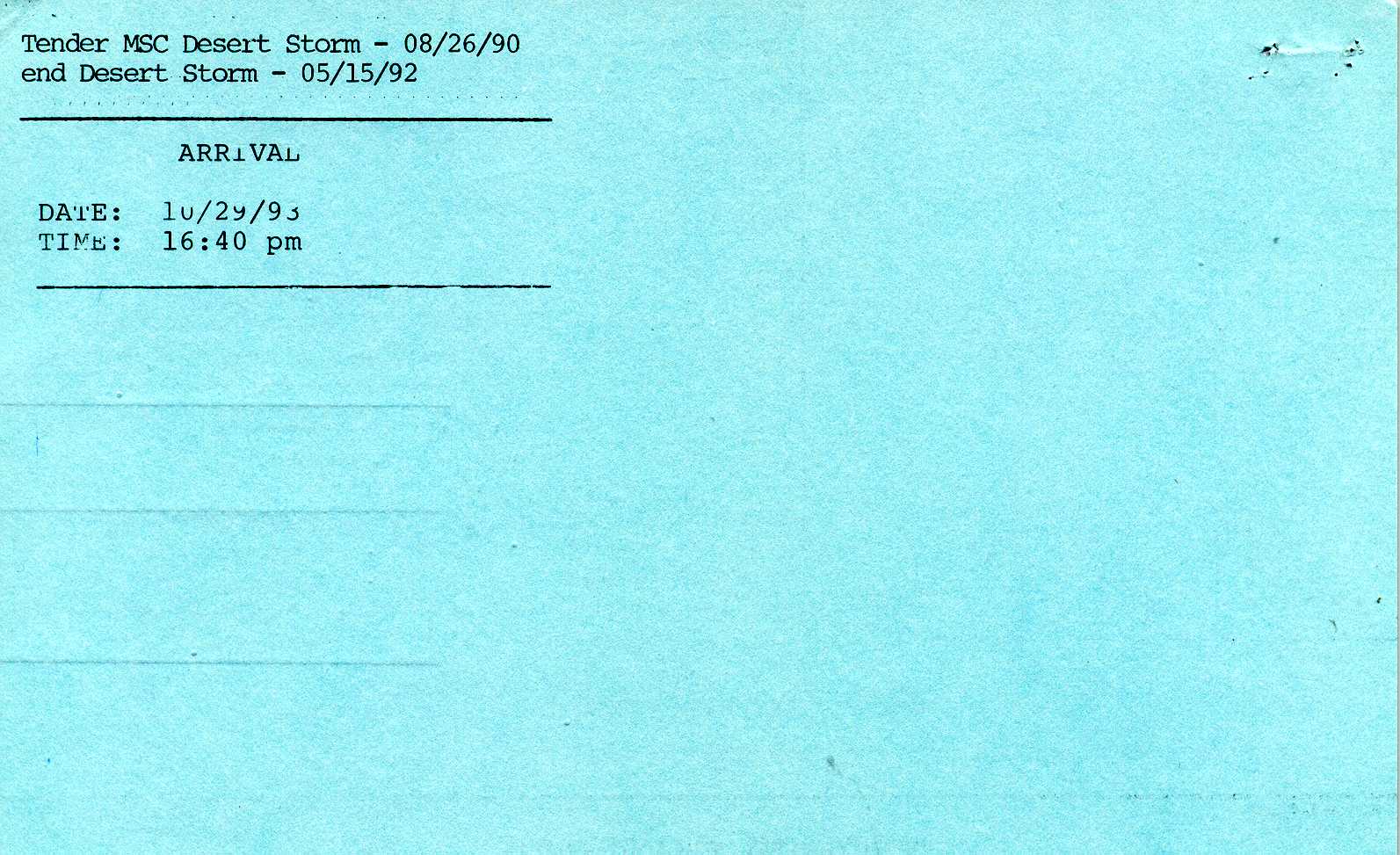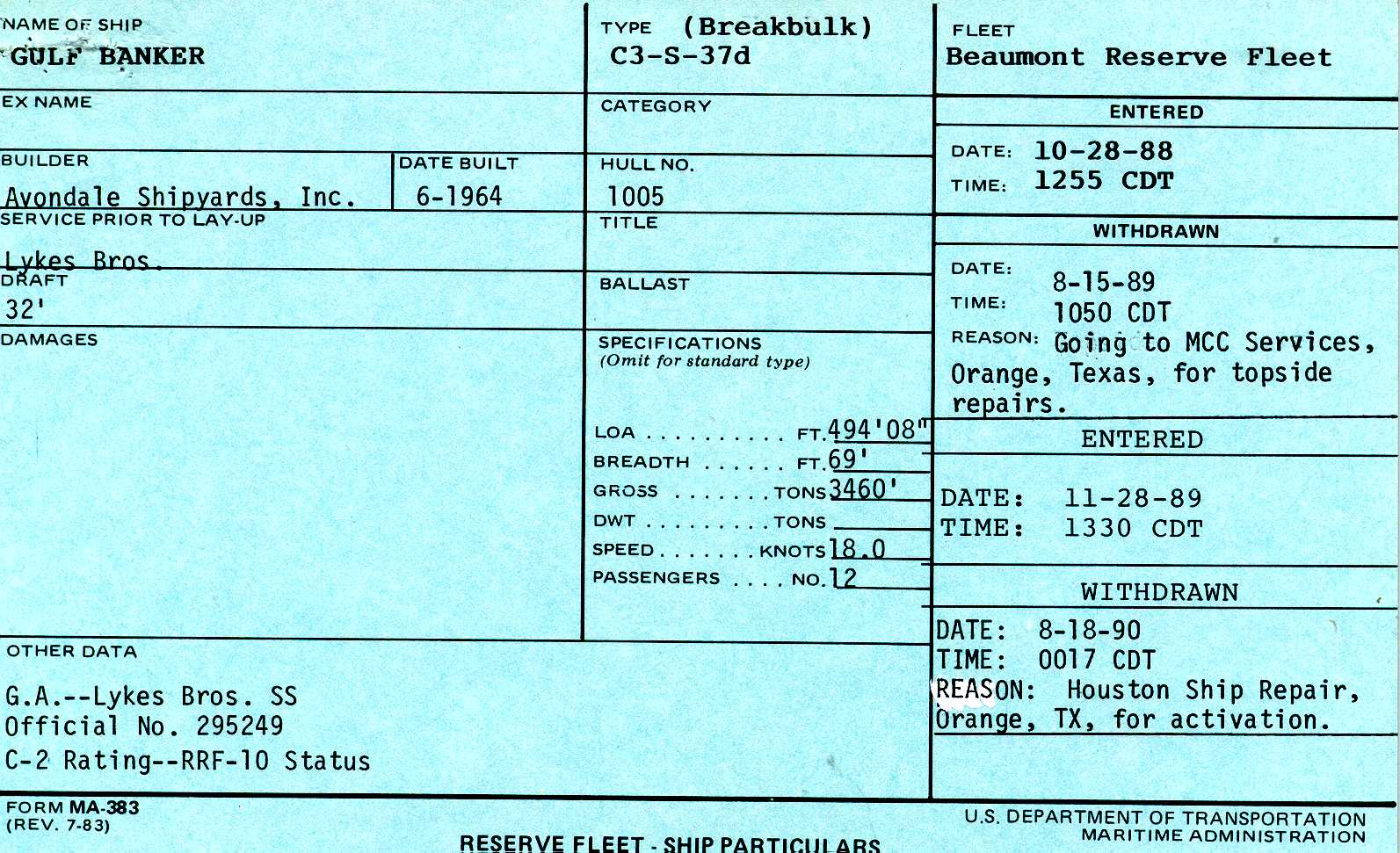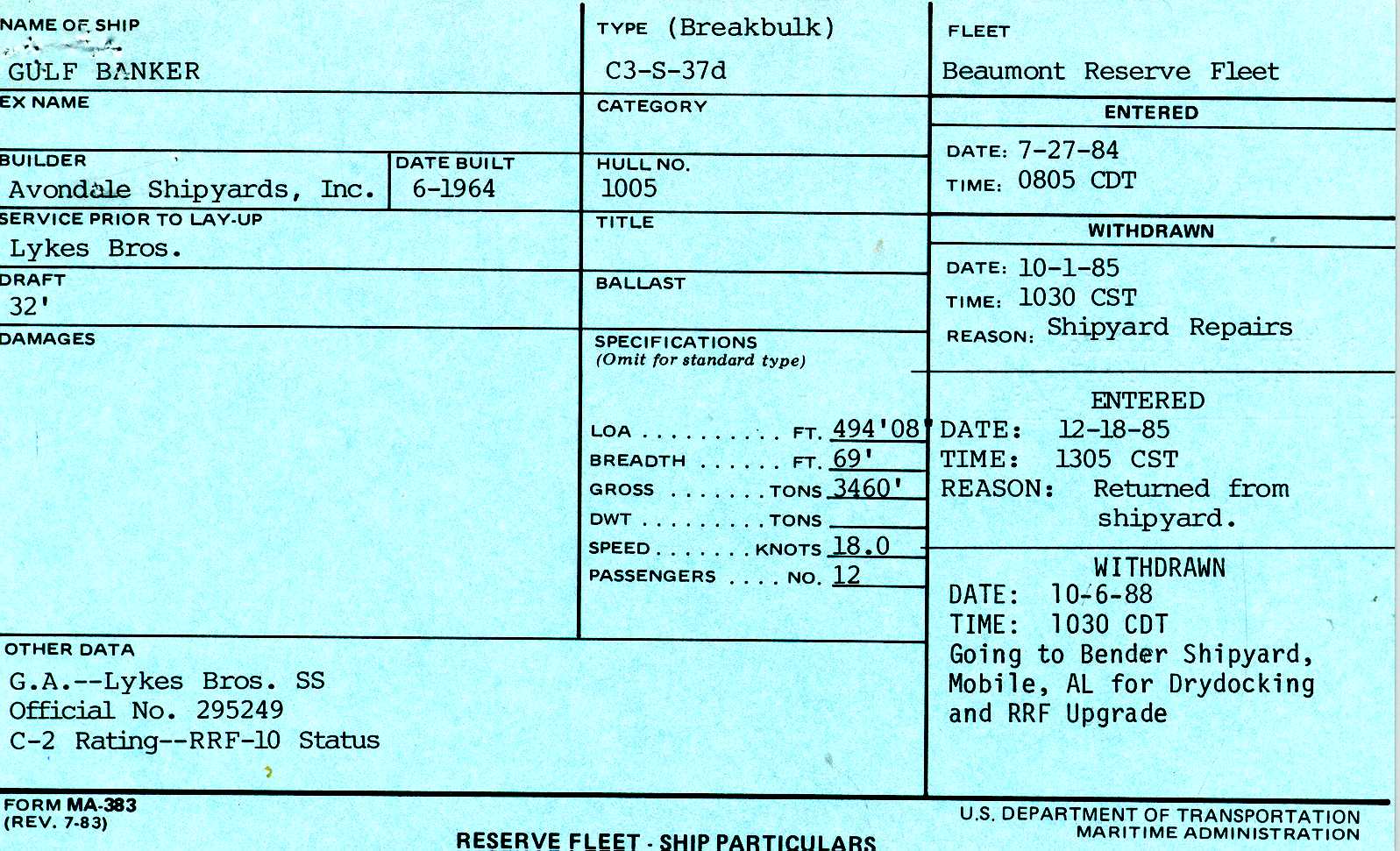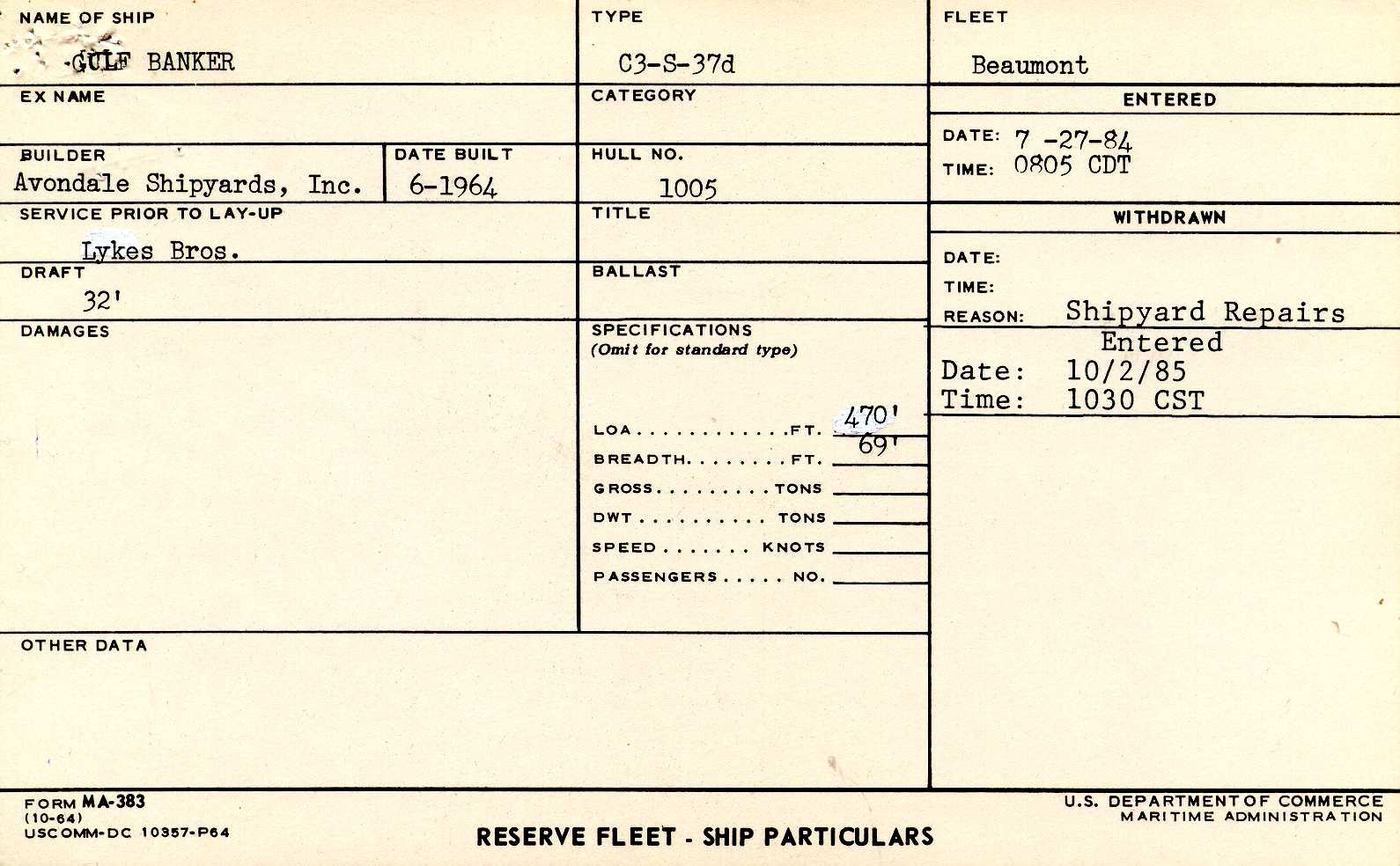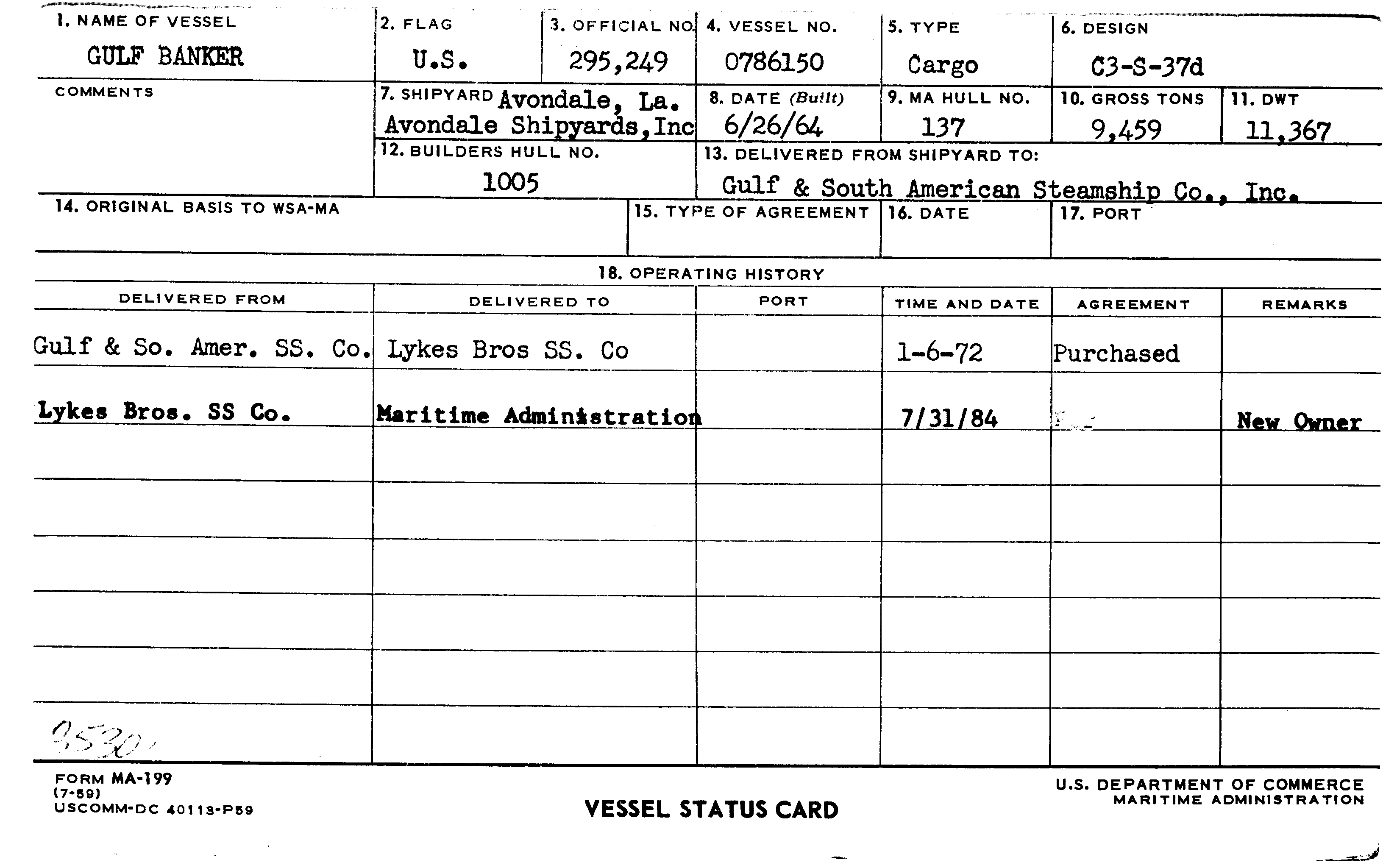 Plans
---
No documents for this vessel
Shipwreck Information
---
No ship wreck information for this vessel