---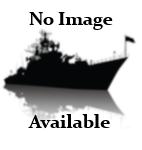 Shipyard
St. John's River Shipbuilding Company
Specific Type
LNG Liquefied Natural Gas
Displacement, Lightweight
Historical Narrative
---
Maritime Commission hull 2630, intended to be launched as T1-M-BT1 tanker
Lafitte
, was cancelled before completion. 
Work was suspended on August 26, 1945 when the vessel was 79.9% complete; the incomplete vessel was delivered to the Maritime Commission on September 18, 1945.
The commission later sold the vessel to International Tankers on July 16, 1947; it was completed at Maryland Drydock as
Quinnebaug
, and later sailed commercially.
Vessel Name History
1945 - 1945:
Lafitte
1945 - 1947:
Quinnebaug
1947 - 1951:
Transpet
Vessel Name History
Mission
No Mission for this vessel
Historical Documents
No documents for this vessel
Milestones
---
No events for this vessel
Ship Imagery
---
No images for this vessel
Status Cards
---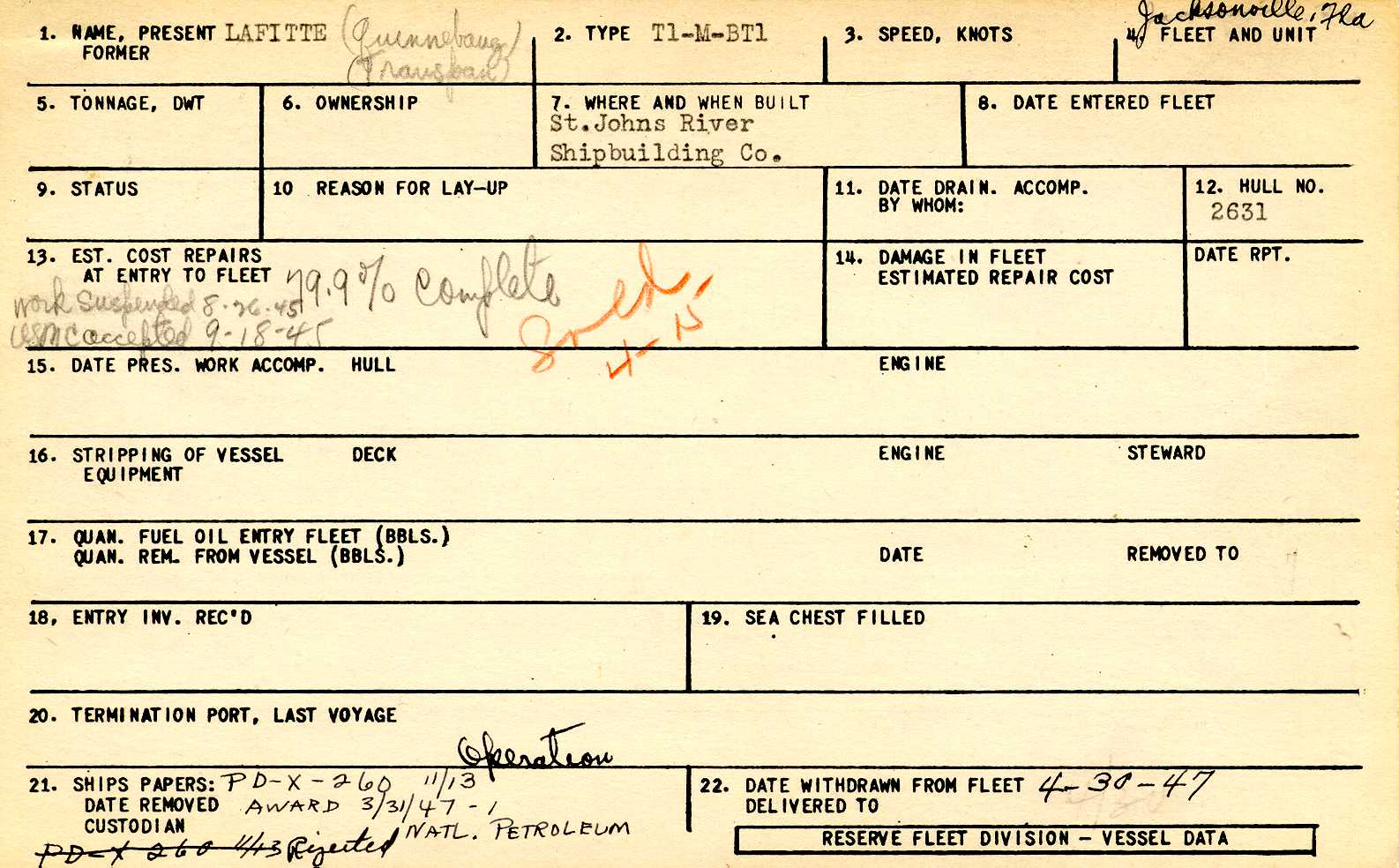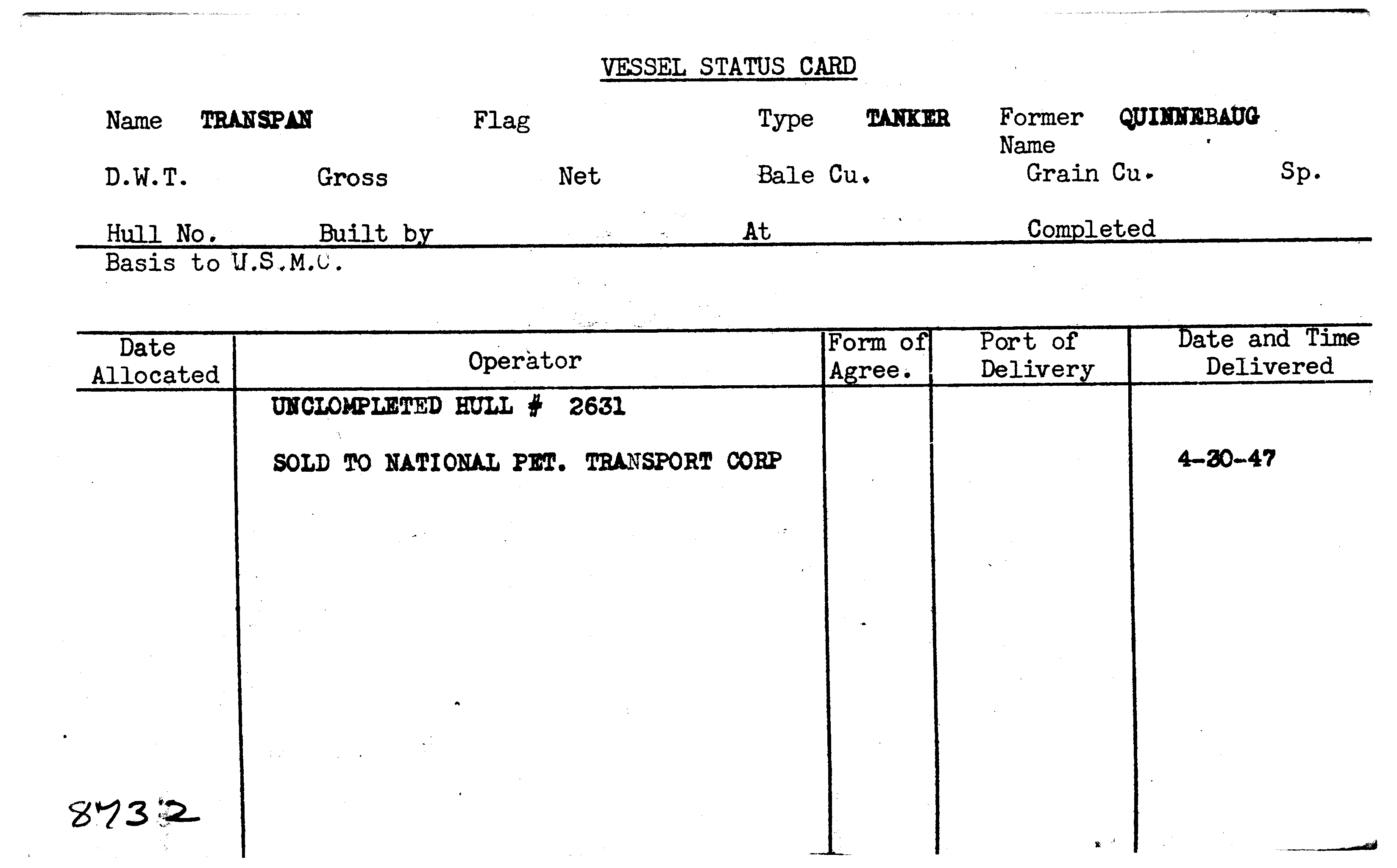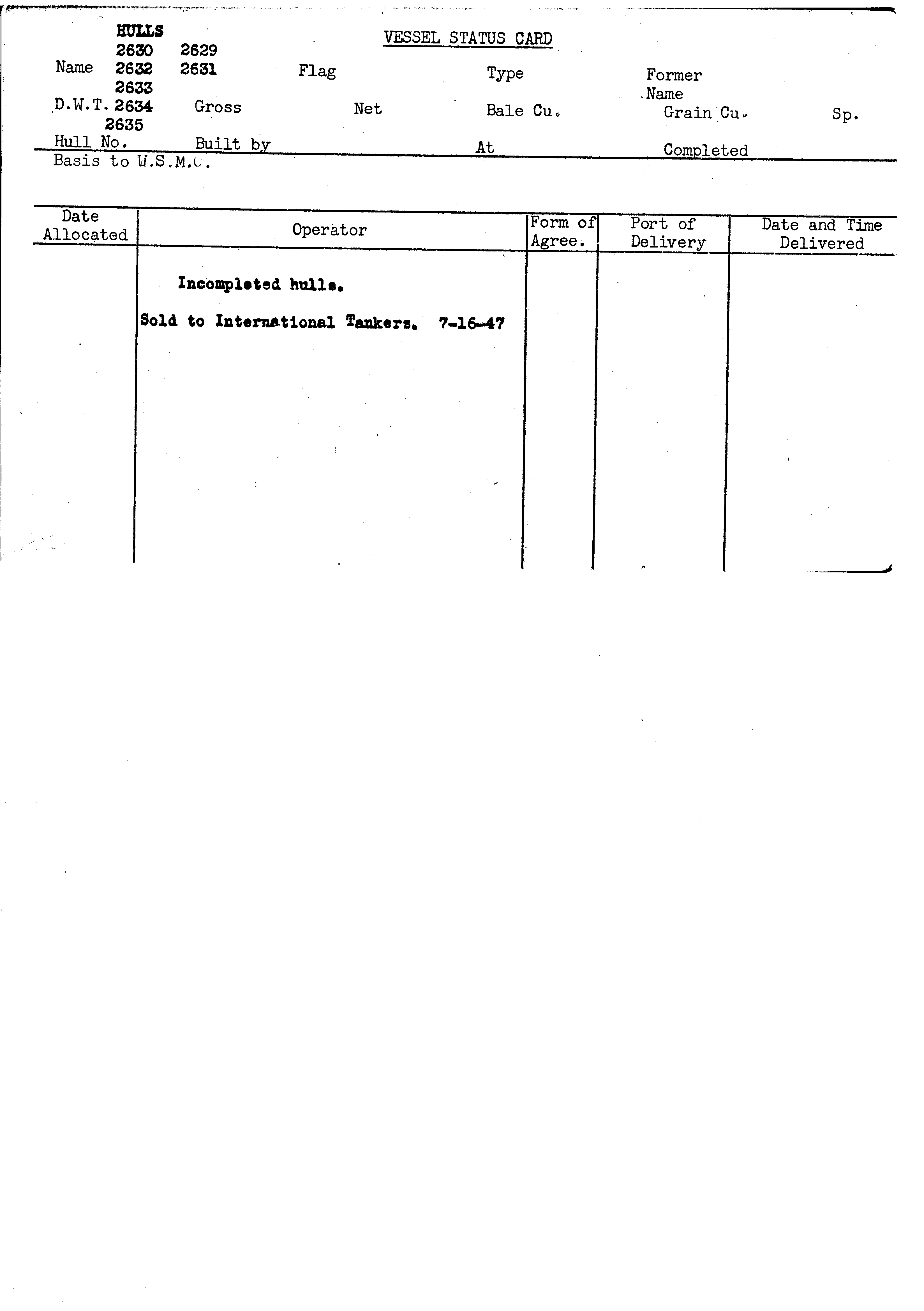 Documents
---
No documents for this vessel
Plans
---
No documents for this vessel
Shipwreck Information
---
No ship wreck information for this vessel