---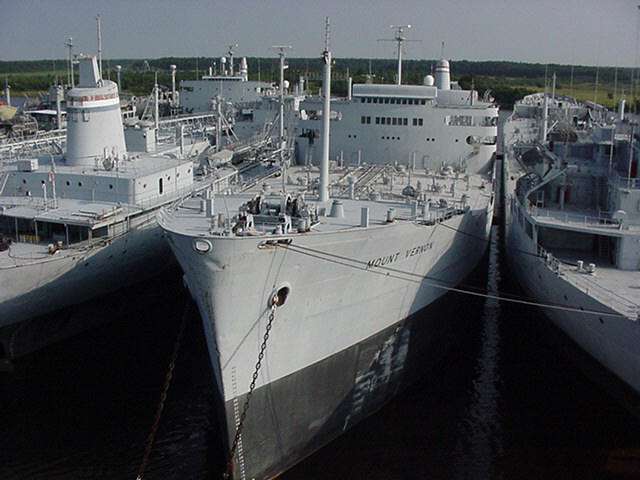 Shipyard
Bethlehem Steel, Shipbuilding Div. (Quincy)
Specific Type
Tanker - LNG
Displacement, Lightweight
Historical Narrative
---
The Maritime Administration's National Register Eligibility Assessment for
Mount Vernon,
available in the Documents section, contains a detailed history of the vessel.
The Maritime Administration withdrew
Mount Vernon
from the National Defense Reserve Fleet on March 22, 2013 upon the vessel's departure from the Beaumont Reserve Fleet.  It had been sold for dismantlement earlier that year.
Vessel Name History
1961 - 1990:
Mount Vernon Victory
1990 - 2013:
Mount Vernon
Vessel Name History
Mission
No Mission for this vessel
Milestones
---
Event: Ship Name Change
Date: 1/1/0001

Ship MOUNT VERNON VICTORY changes name to MOUNT VERNON
Event: Entry
Date: 1/26/1988


Event: Acquisition
Date: 4/13/1988

Ex MOUNT VERNON VICTORY
Event: Cleared NHPA Review
Date: 4/1/2009

Vessel cleared National Historic Preservation Act review.
Event: Ship name change
Date: 3/7/2013


Event: Withdrawal
Date: 3/22/2013

Vessel departed under domestic sale contract with All Star Metals, LLC.
Ship Imagery
---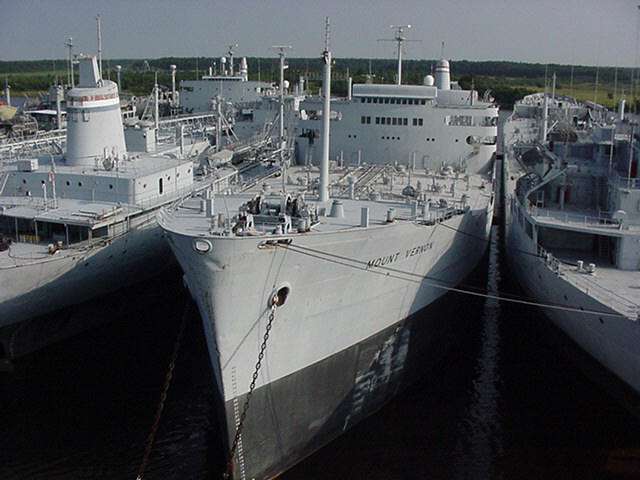 Status Cards
---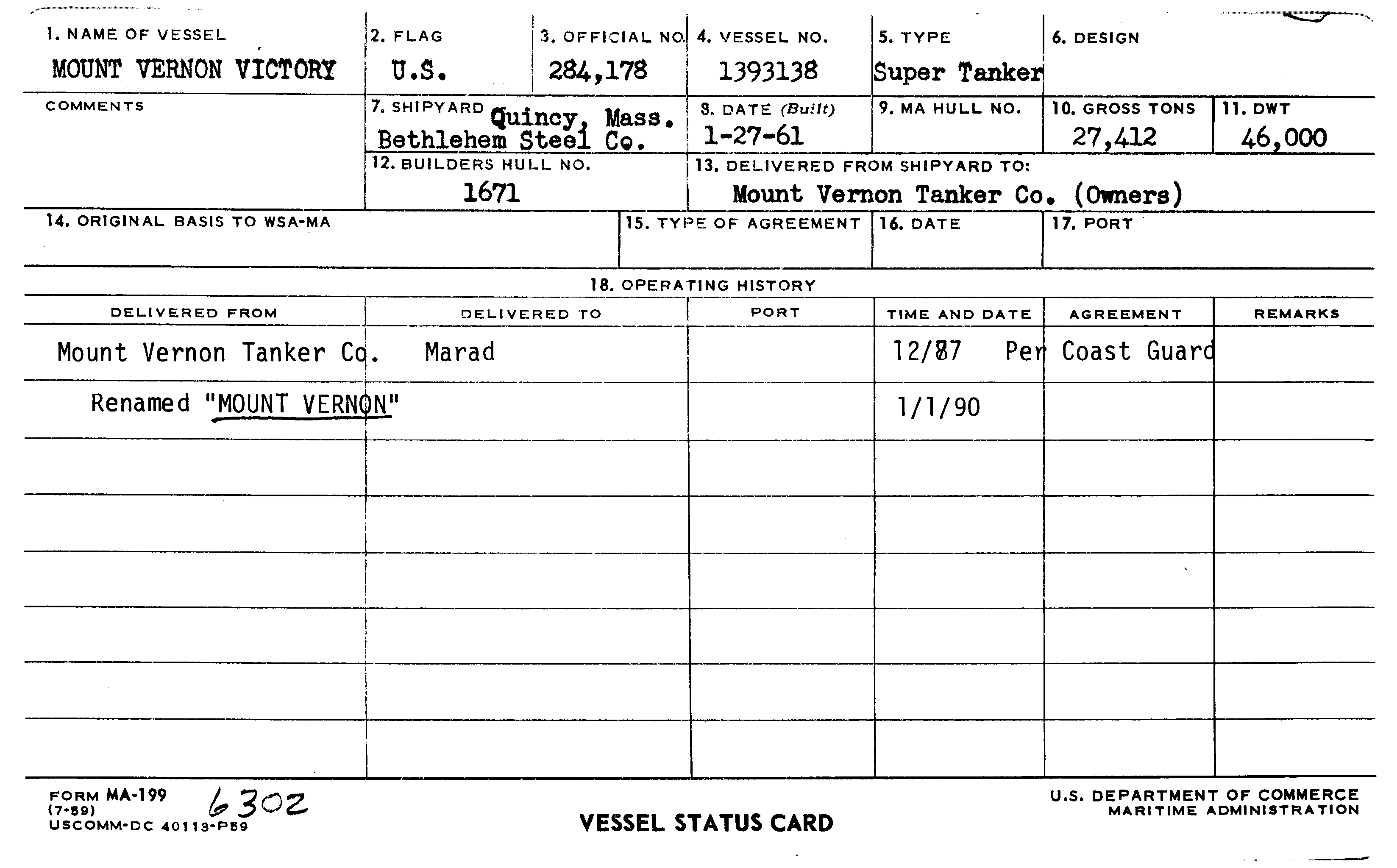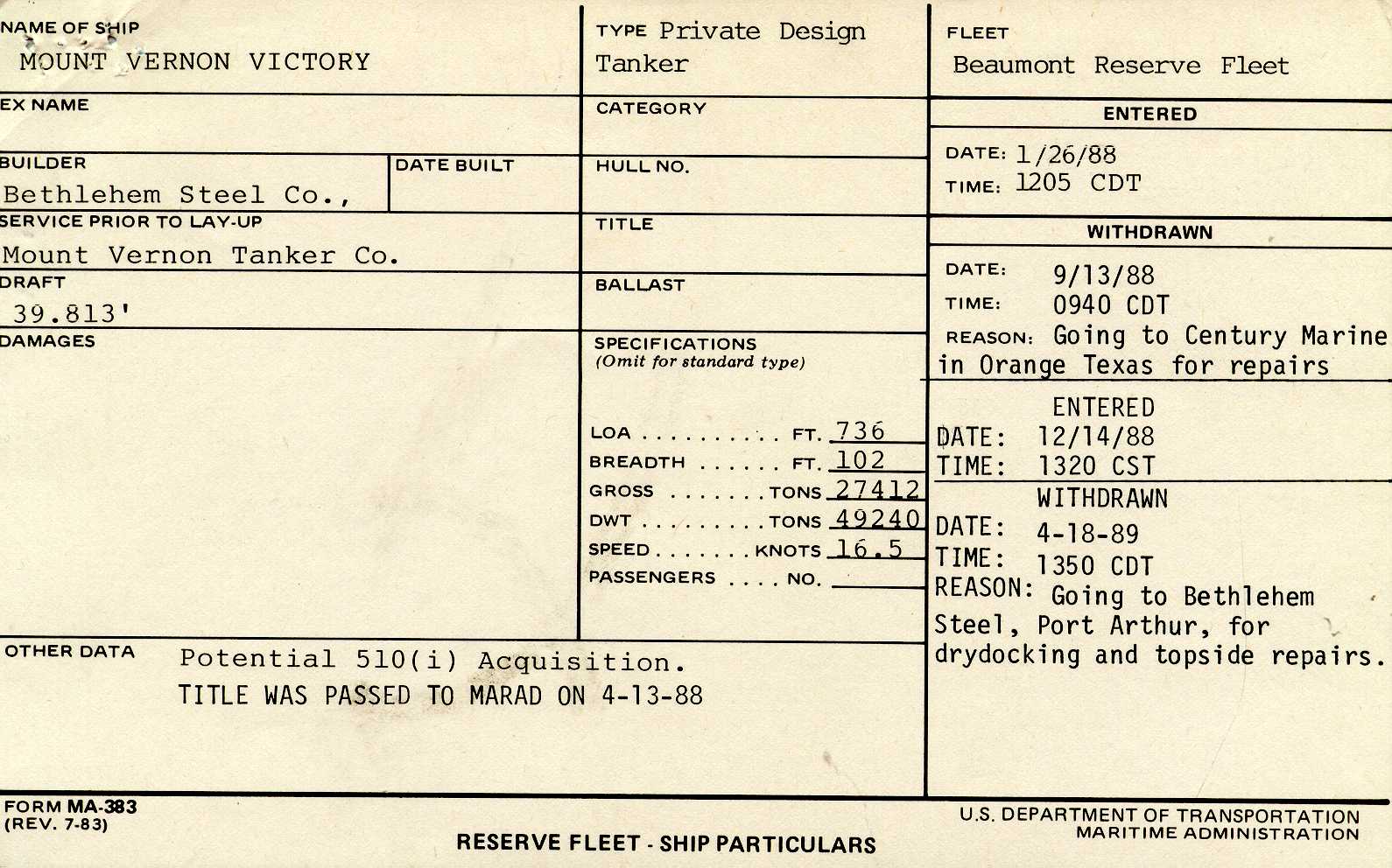 Plans
---
No documents for this vessel
Shipwreck Information
---
No ship wreck information for this vessel