---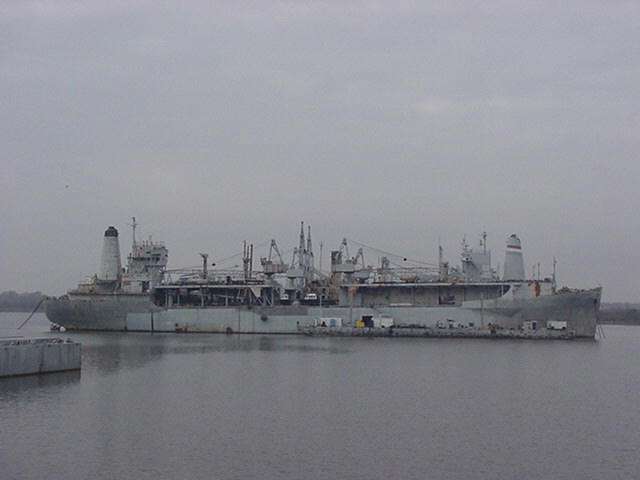 Shipyard
Marinship Corporation
Specific Type
Roll On/Roll Off
Displacement, Lightweight
Historical Narrative
---
The Maritime Administration's National Register Eligibility Assessment for available in the Documents section, contains a detailed history of the vessel.The Maritime Administration withdrew from the National Defense Reserve Fleet on April 20, 2011 when it departed Beaumont Reserve Fleet upon being sold for dismantlement.The National Park Service completed a HAER Survey for this vessel.  The report, which contains a detailed history, can be found in the Documents section.
Vessel Name History

1967 - 1973:
Seatrain Ohio
1973 - 2011:
Ohio
Seatrain Ohio
and its sister ships,
Seatrain Washington
and
Seatrain Maine
, were constructed from parts of four T2 tankers:
Mission San Diego
,
Mission San Juan
,
Mission San Jose
, and
Tomahawk
.
Vessel Name History
Mission
No Mission for this vessel
Milestones
---
Event: Ship Name Change
Date: 1/1/0001

Ship SEATRAIN OHIO changes name to OHIO
Event: Acquisition
Date: 6/30/1972


Event: Entry
Date: 11/30/1973


Event: Entry
Date: 1/31/1995

ENTRY TO PROGRAM N
Event: Status Change
Date: 2/28/2009

Vessel Downgraded.
Event:
Date: 12/15/2009

Ship status downgraded to Disposal.
Event: Withdrawal
Date: 4/20/2011

Departed under scrap sale contract
Ship Imagery
---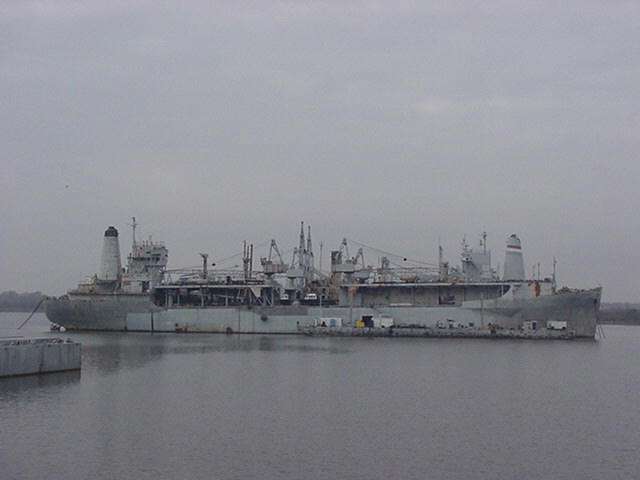 Status Cards
---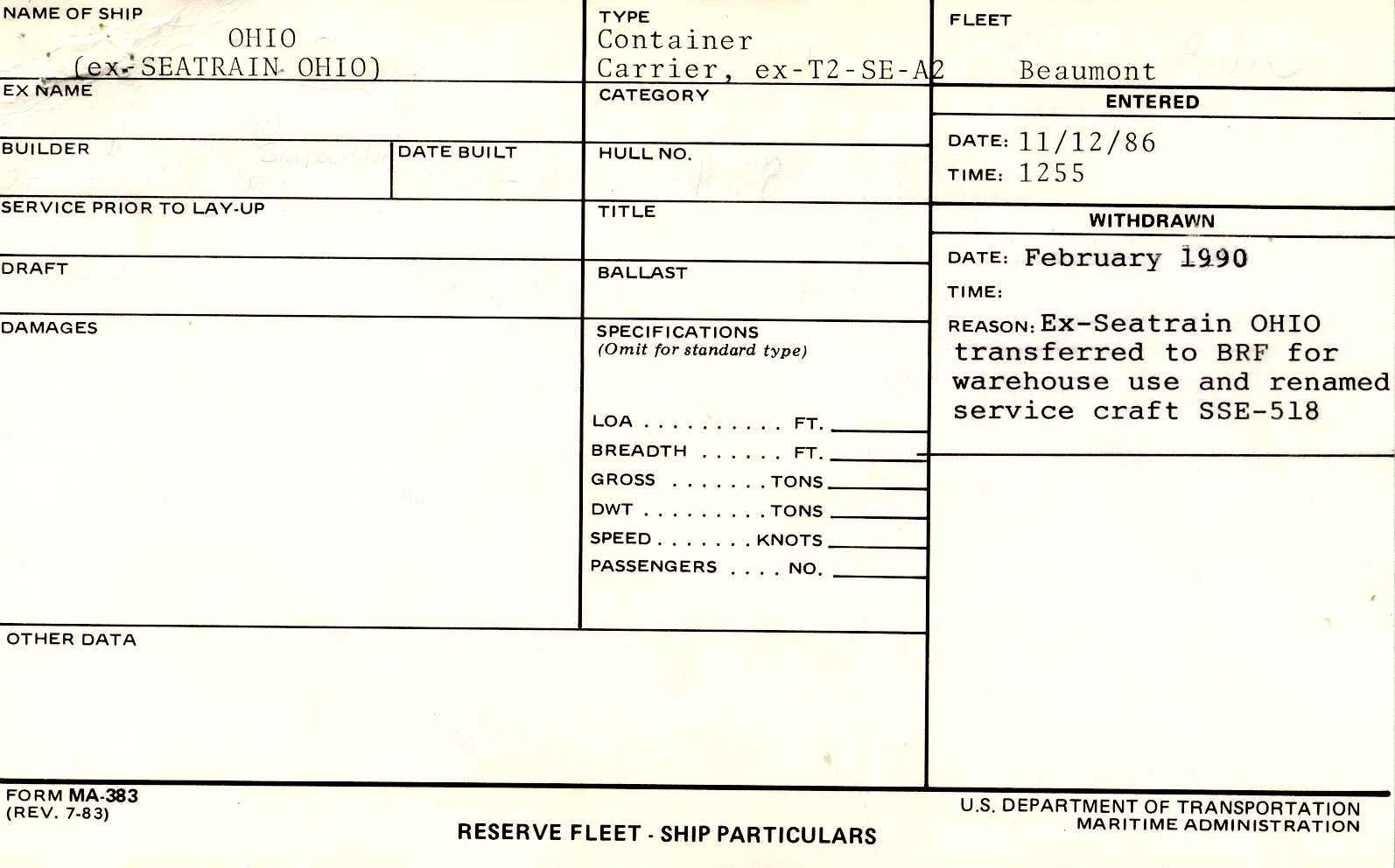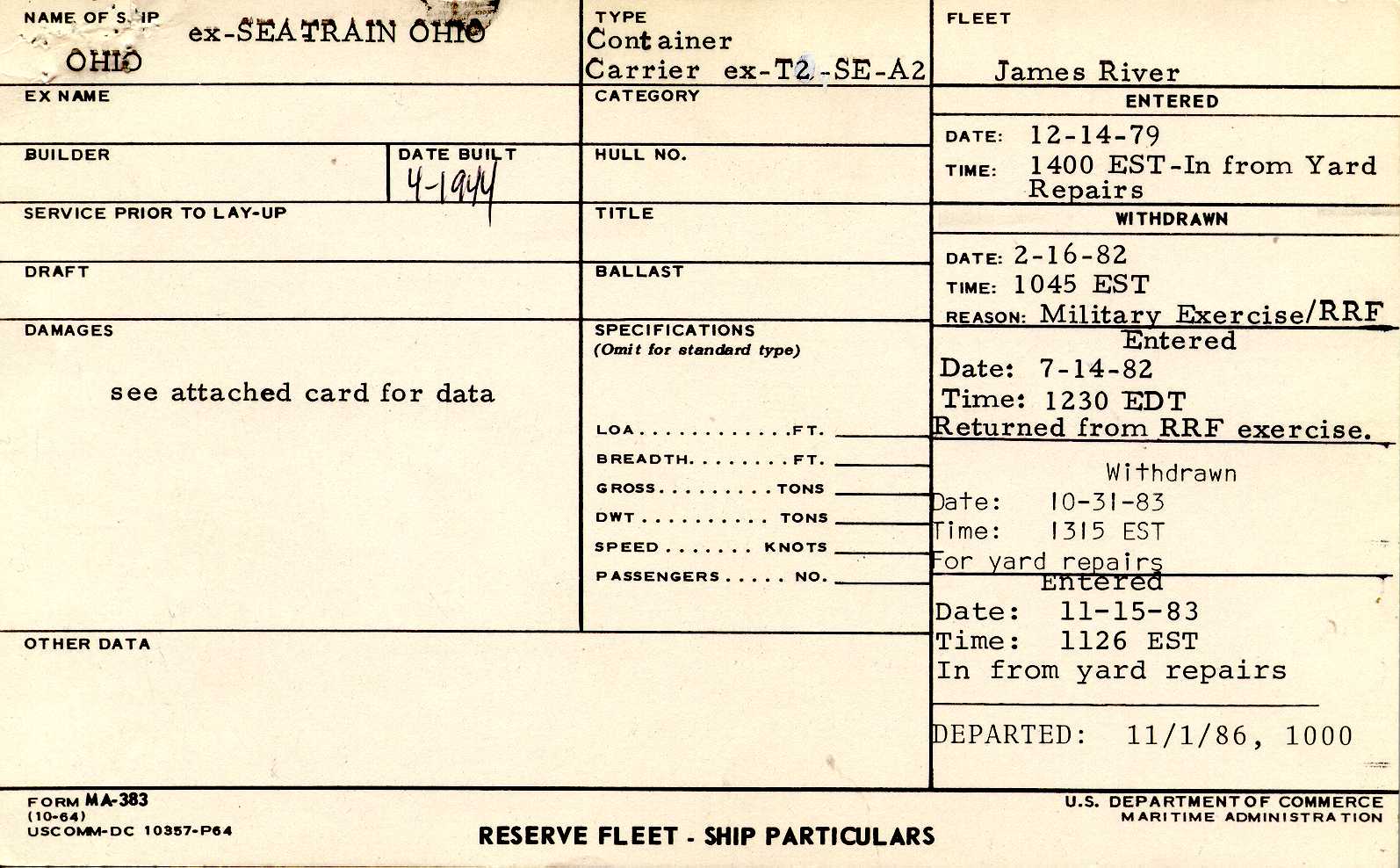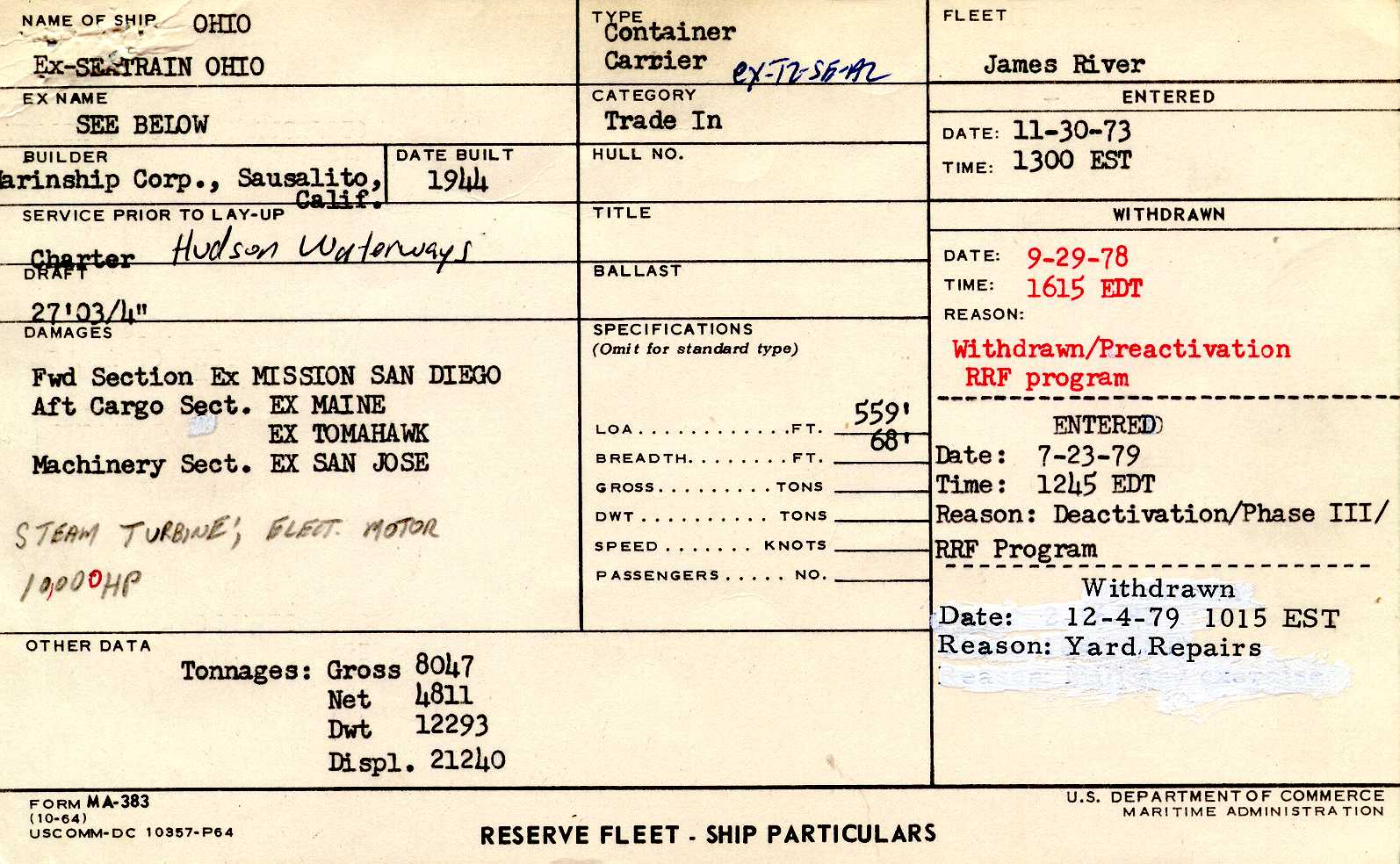 Plans
---
No documents for this vessel
Shipwreck Information
---
No ship wreck information for this vessel