---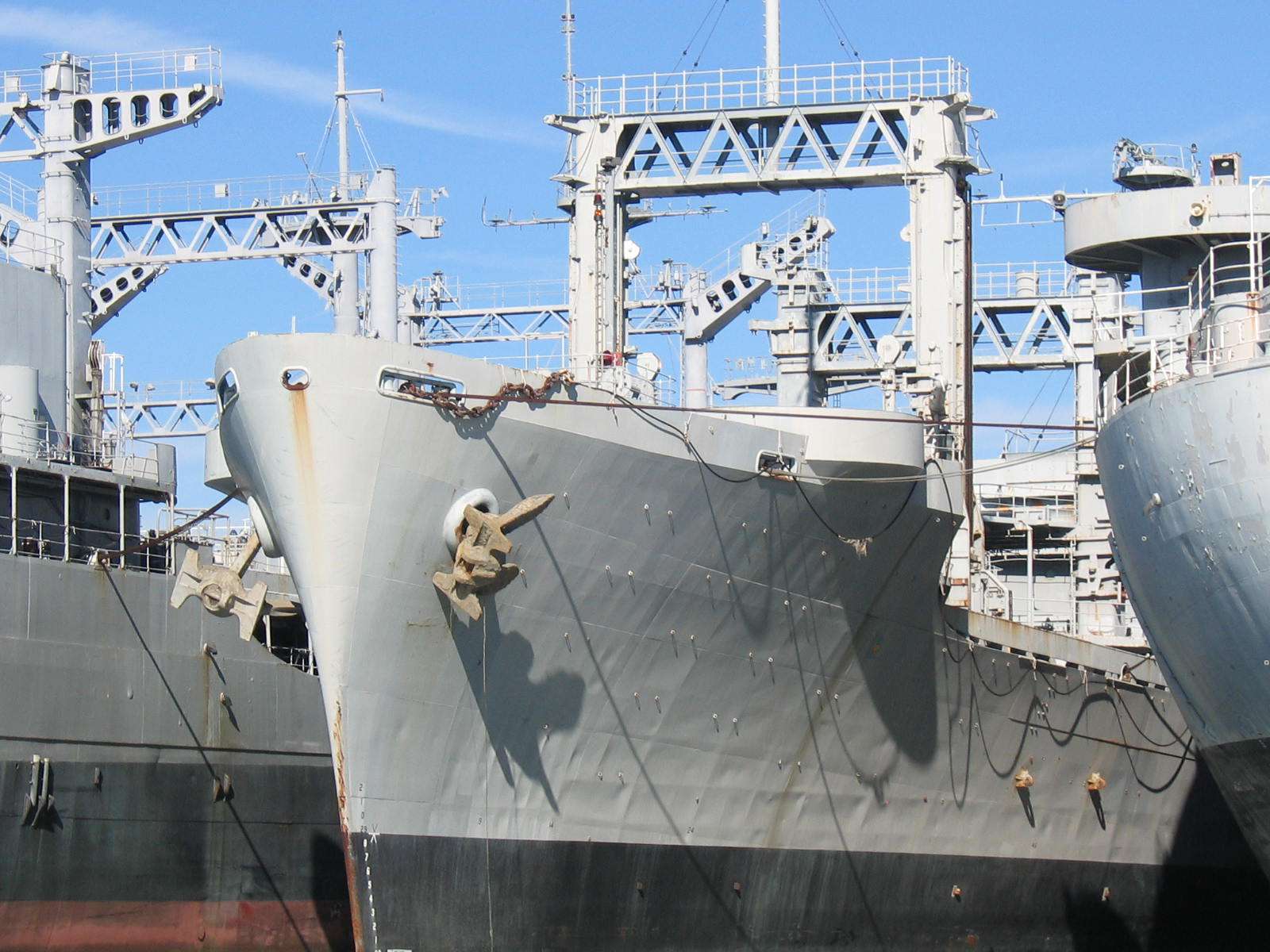 Shipyard
Bethlehem Steel Shipbuilding Division
Displacement, Lightweight
Historical Narrative
---
USS Pyro was a U.S. Navy Nitro-class ammunition ship.  The ship was laid down on October 21, 1957, by Bethlehem-Sparrows Point Shipyard in Sparrows Point, Maryland. It was launched November 5, 1958, and commissioned on July 24, 1959 at Norfolk Naval Shipyard, Norfolk, Virginia. 

Pyro was the fourth of a new class of ammunition ships designed from the hull up for carrying and transferring the latest in munitions and guided missiles at sea. 

Pyro had a long and successful career and earned the Navy Unit Commendation ribbon for its outstanding performance in servicing the U.S. Navy's Seventh Fleet during the Vietnam War. 

In early 1994, USS Pyro was decommissioned.  The vessel was placed into the Maritime Administration's Suisun Bay Reserve Fleet in Benicia, California on August 17, 2000.
On January 24, 2012, Pyro was removed from the fleet after it had been sold for dismantlement.

Naval History and Heritage Command Dictionary of American Naval Fighting Ships entry for USS Pyro.
Vessel Name History
Milestones
---
Event: Entry
Date: 8/17/2000

Entered Suisun Bay Reserve Fleet as a US Navy asset
Event: Acquisition
Date: 2/24/2001

MARAD accepted title for disposal.
Event: Cleared Historic Review
Date: 6/21/2005

California SHPO cleared the ship for disposal on this date.
Event: Interim Movement
Date: 1/25/2006

Sinkex Preparations IAW Contract #N00140-03C-A002
Event: Interim Movement
Date: 3/3/2006

Returned from Sinkex Preparations
Event: Withdrawal
Date: 1/24/2012

Vessel sold for dismantlement
Ship Imagery
---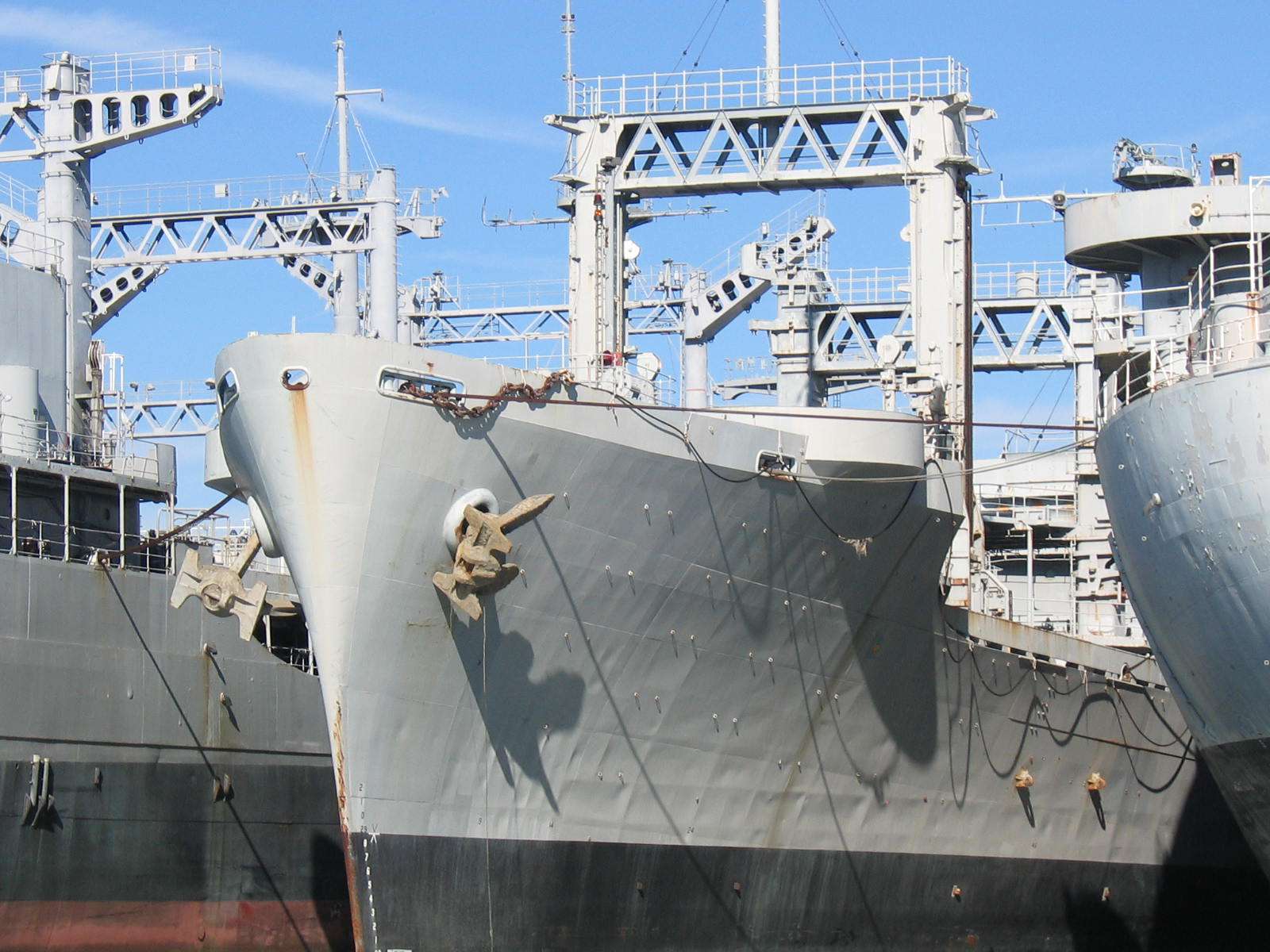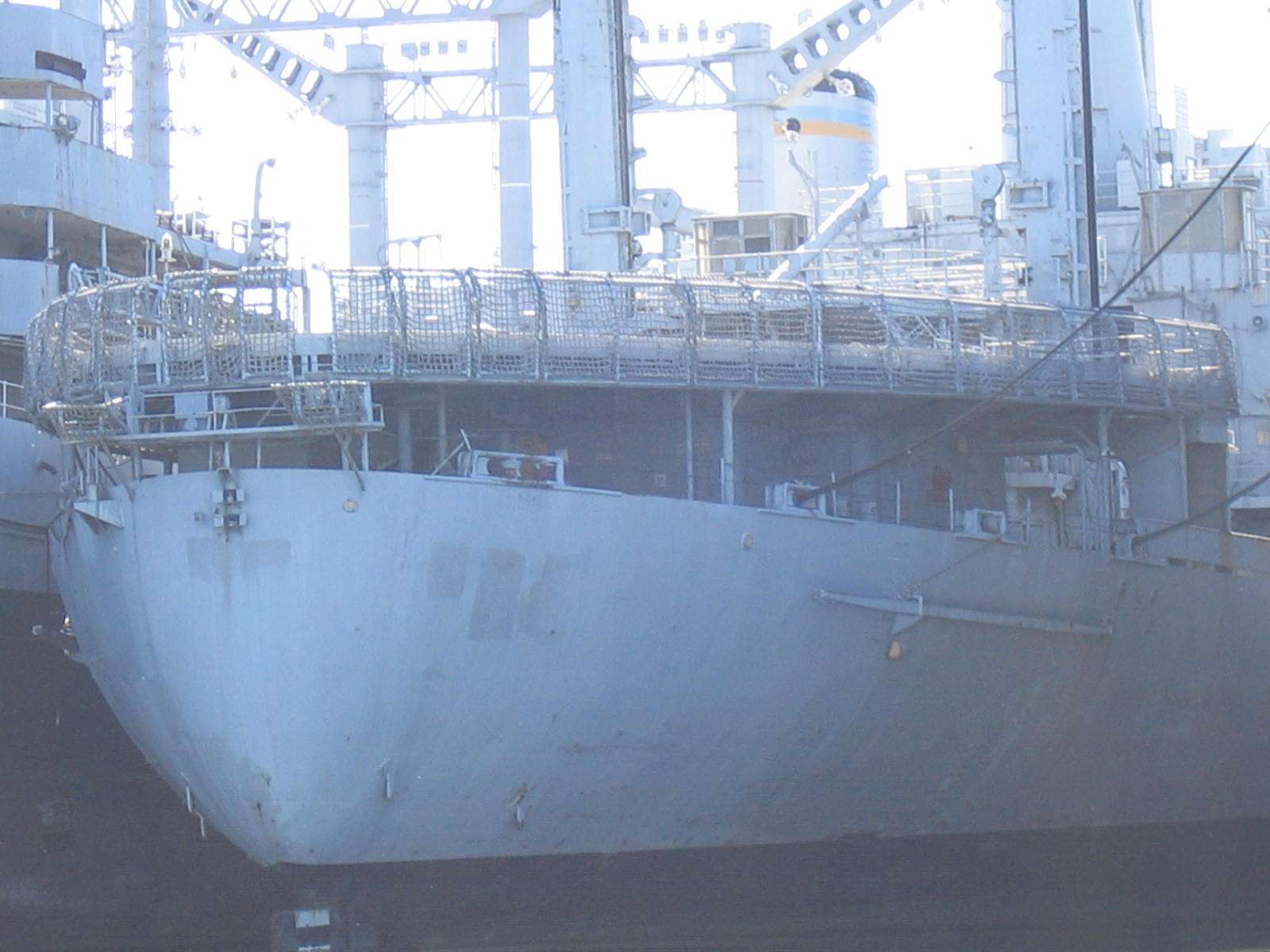 Status Cards
---
No status cards for this vessel
Documents
---
| | Date | Type | Name | Expand | Download |
| --- | --- | --- | --- | --- | --- |
| | 10/13/2016 | Historical | PYRO (AE-24) Booklet of General Plans.pdf | | |
Plans
---
No documents for this vessel
Shipwreck Information
---
No ship wreck information for this vessel