---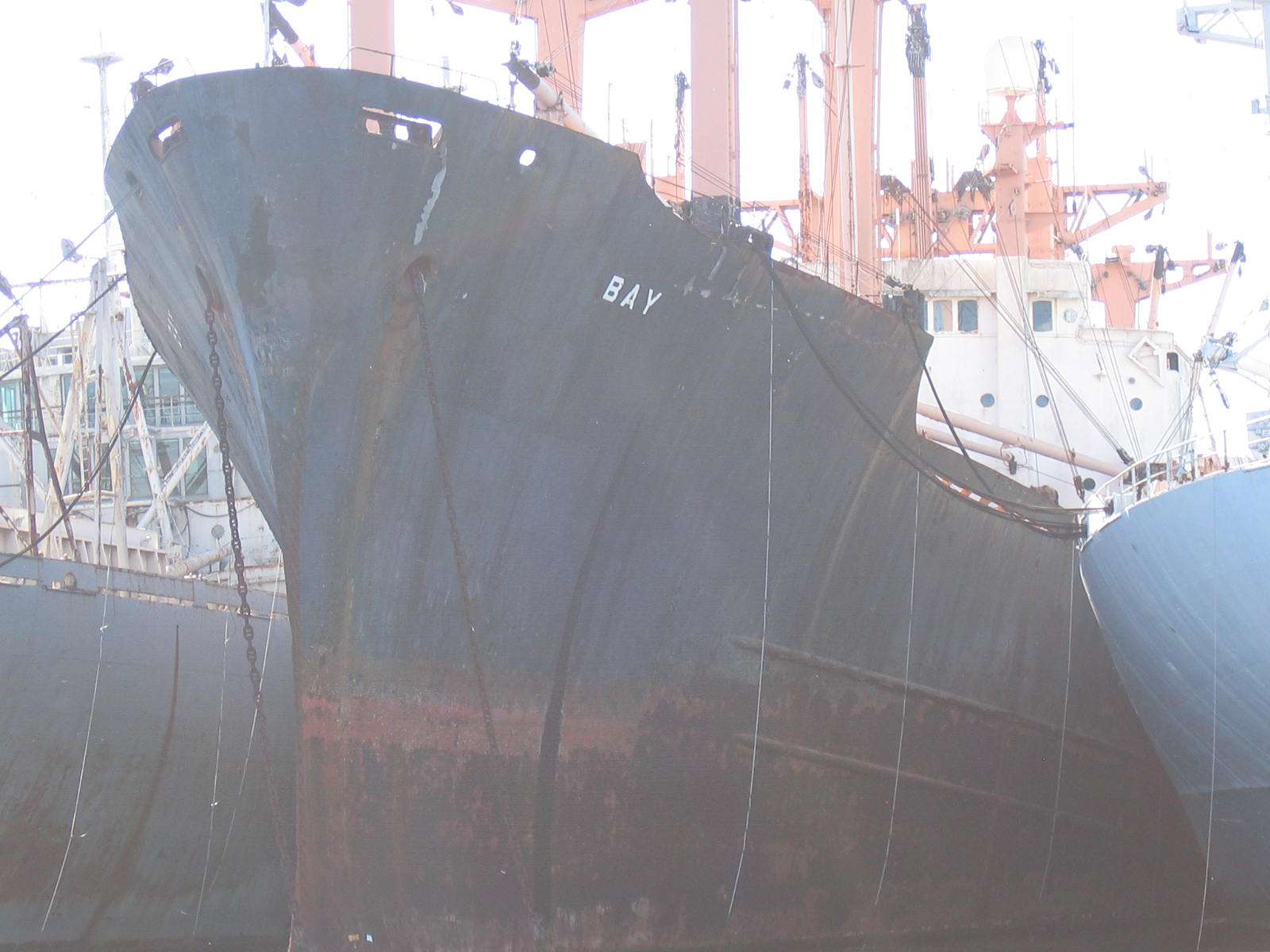 Shipyard
National Steel and Shipbuilding
Displacement, Lightweight
Historical Narrative
---
The Maritime Administration's National Register Eligibility Assessment for
Bay,
available in the Documents section, contains a detailed history of the vessel.
Vessel Name History
Mission
No Mission for this vessel
Milestones
---
Event: Acquisition
Date: 6/13/1977


Event: Ship Name Change
Date: 5/30/1984

Ship EXPORT BAY changes name to BAY
Event: Acquisition
Date: 5/30/1984

"ex EXPORT BAY,ex AK 2032"
Event: Downgrade
Date: 12/31/1993

Downgraded from RRF status at the end of 1993
Event: Cleared Historic Review
Date: 4/30/2009

Vessel cleared NHPA processing.
Event: Bay
Date: 11/24/2011

Vessel dismantlement complete under contract with Bay Bridges Ent. in Chesapeake, VA.
Ship Imagery
---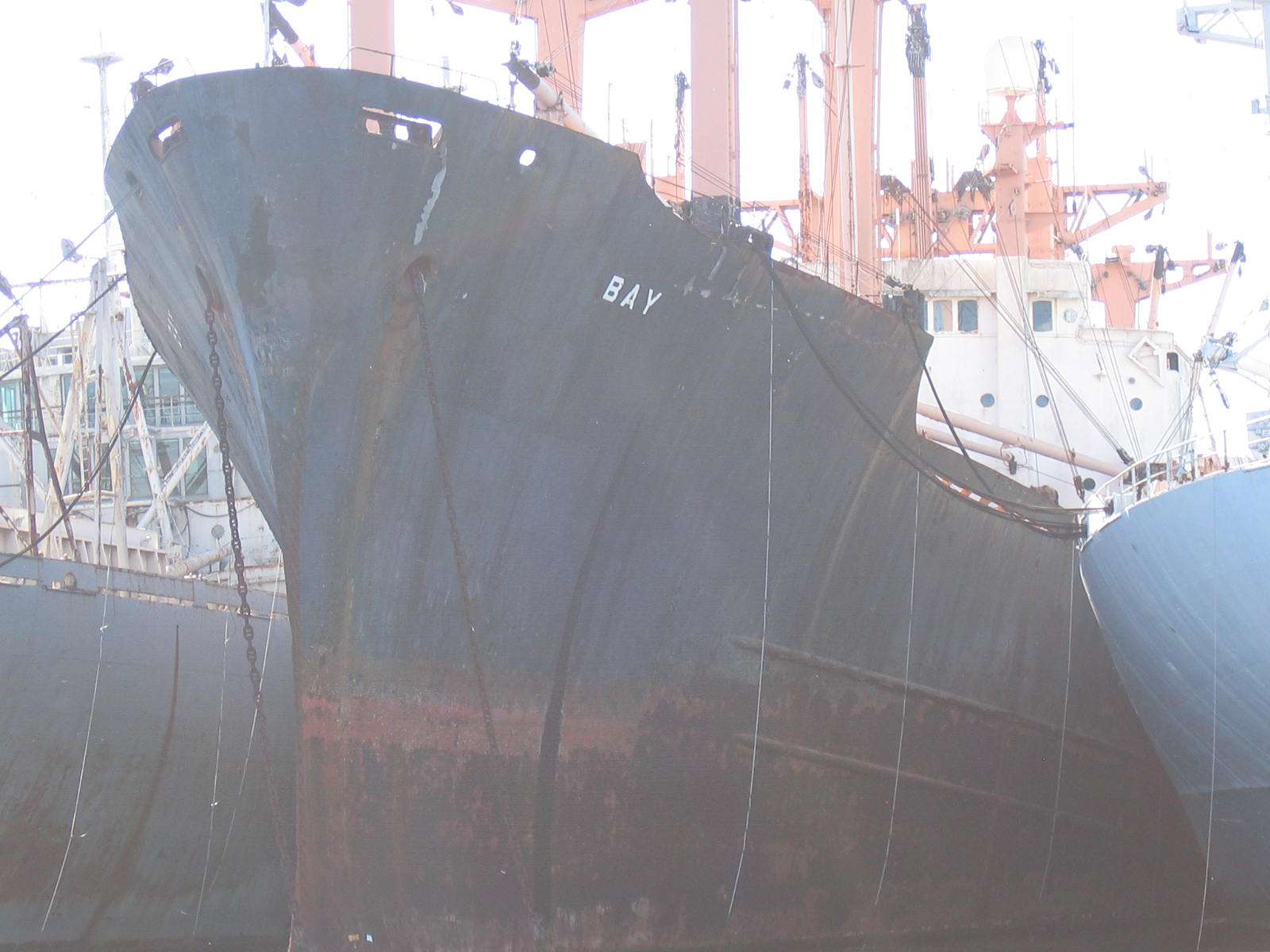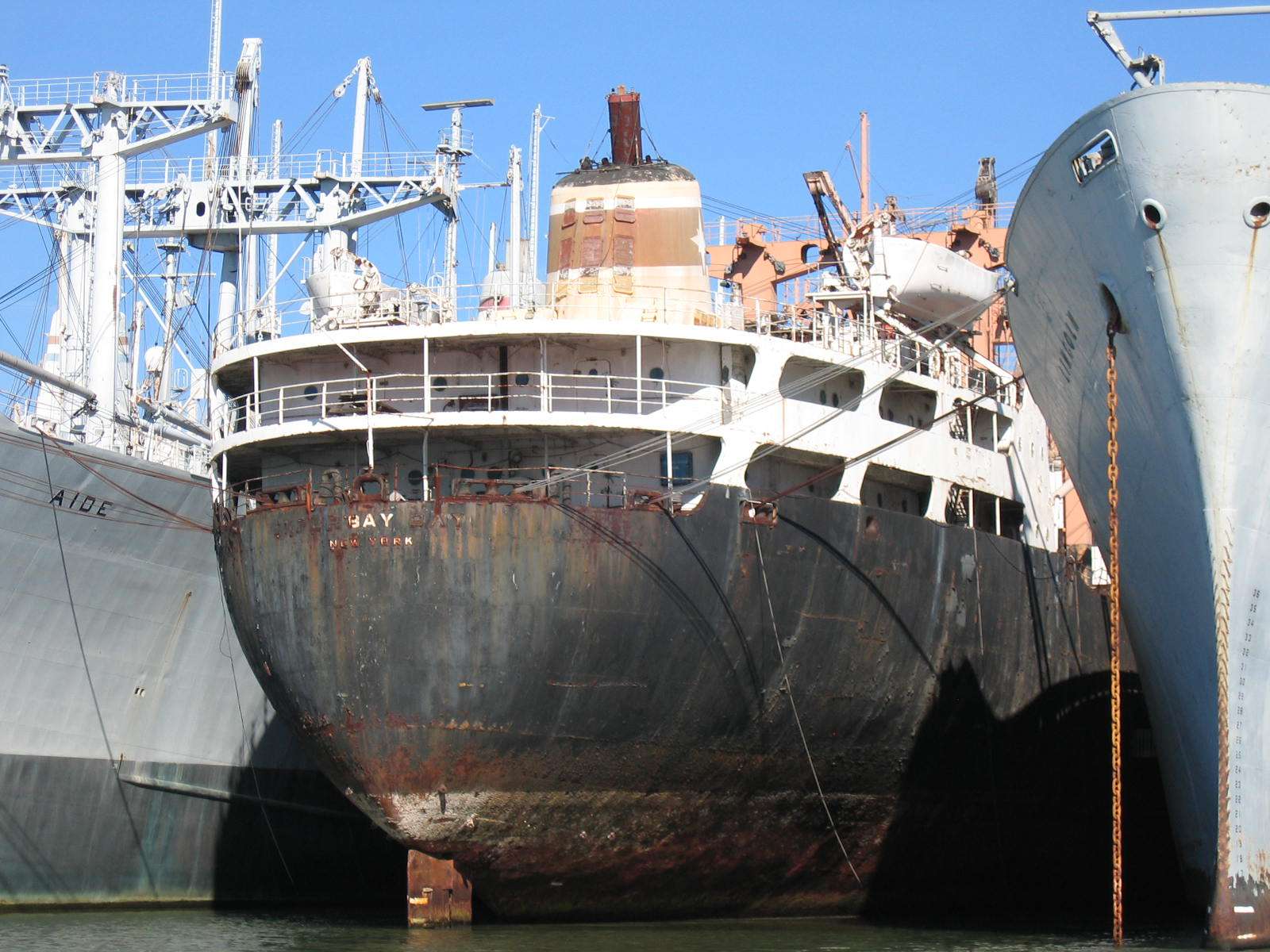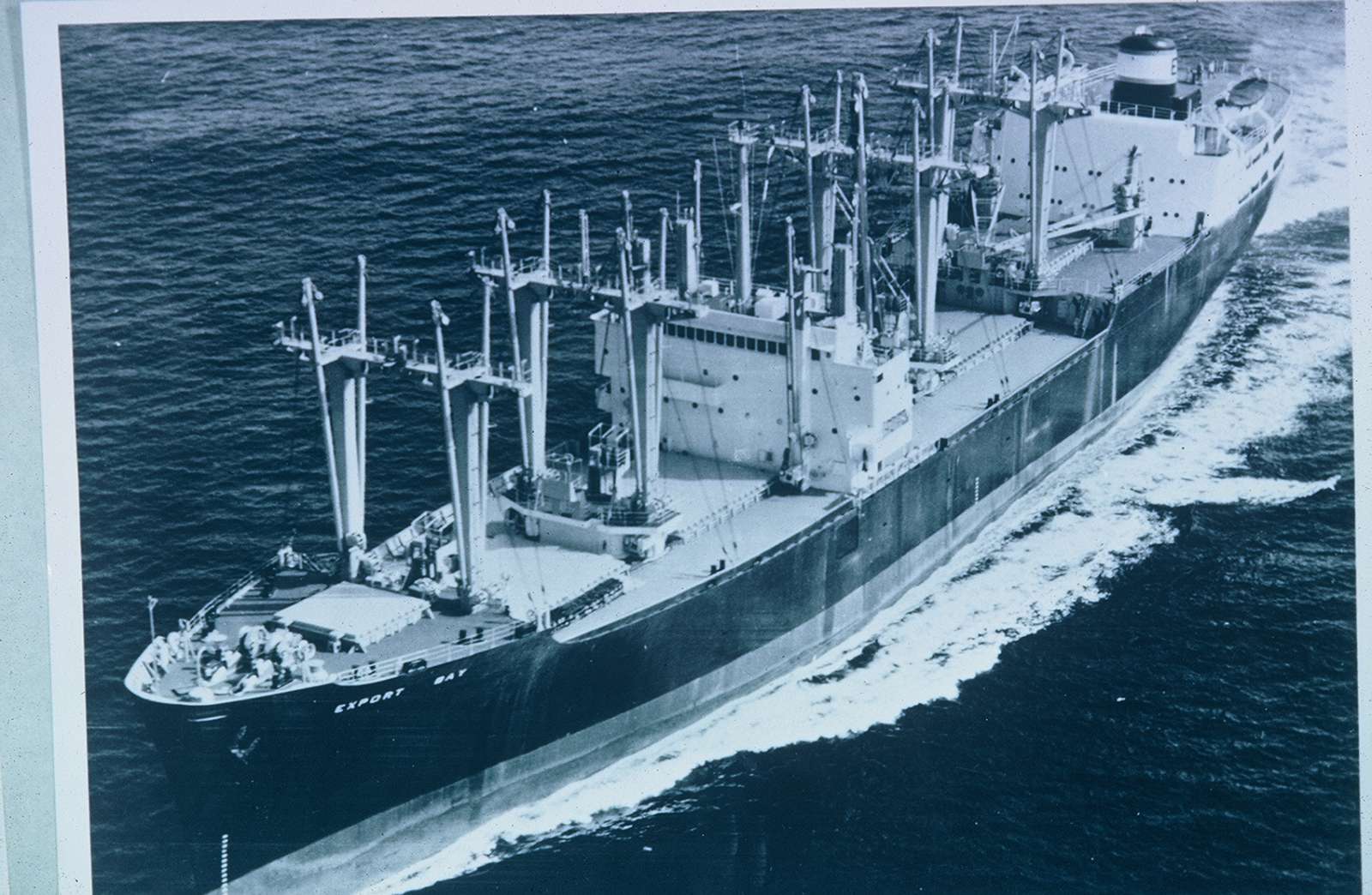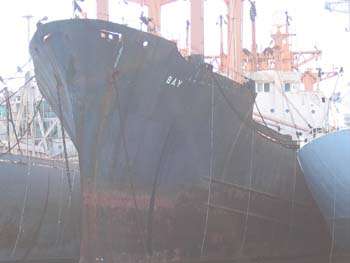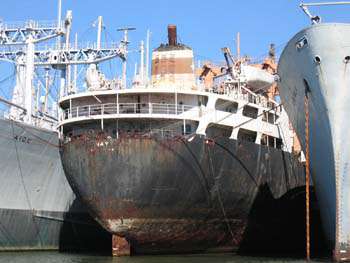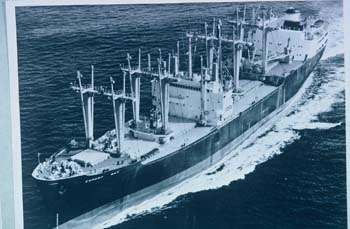 Status Cards
---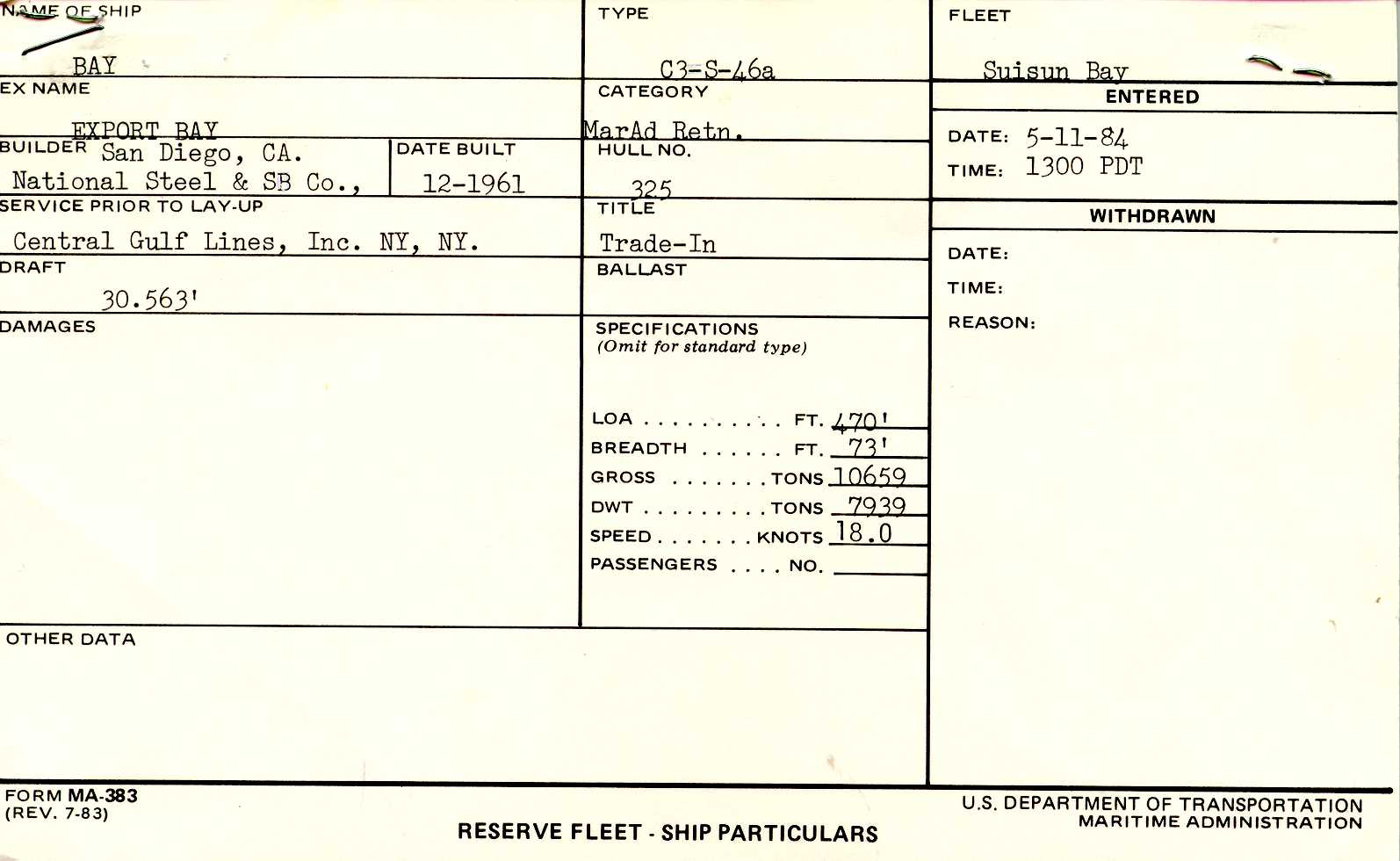 Plans
---
No documents for this vessel
Shipwreck Information
---
No ship wreck information for this vessel