---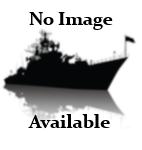 Shipyard
New York Shipbuilding Corporation
Displacement, Lightweight
Historical Narrative
---
The Maritime Administration's National Register Eligibility Assessment for
State of Maine,
available in the Documents section, contains a detailed history of the vessel.
The vessel was sold for dismantlement and withdrawn from the National Defense Reserve Fleet on November 23, 2010.
Vessel Name History
Mission
No Mission for this vessel
Milestones
---
Event: Vessel Status Downgrade
Date: 8/18/2009

Vessel Status was downgraded upon the cessesation of MOA with USCG.
Event: Ship name change
Date: 9/1/2009


Event:
Date: 11/4/2009

Vessel cleared National Historic Preservation Act processing.
Event: Withdrawal
Date: 11/23/2010

Sold for dismantlement.
Ship Imagery
---
No images for this vessel
Status Cards
---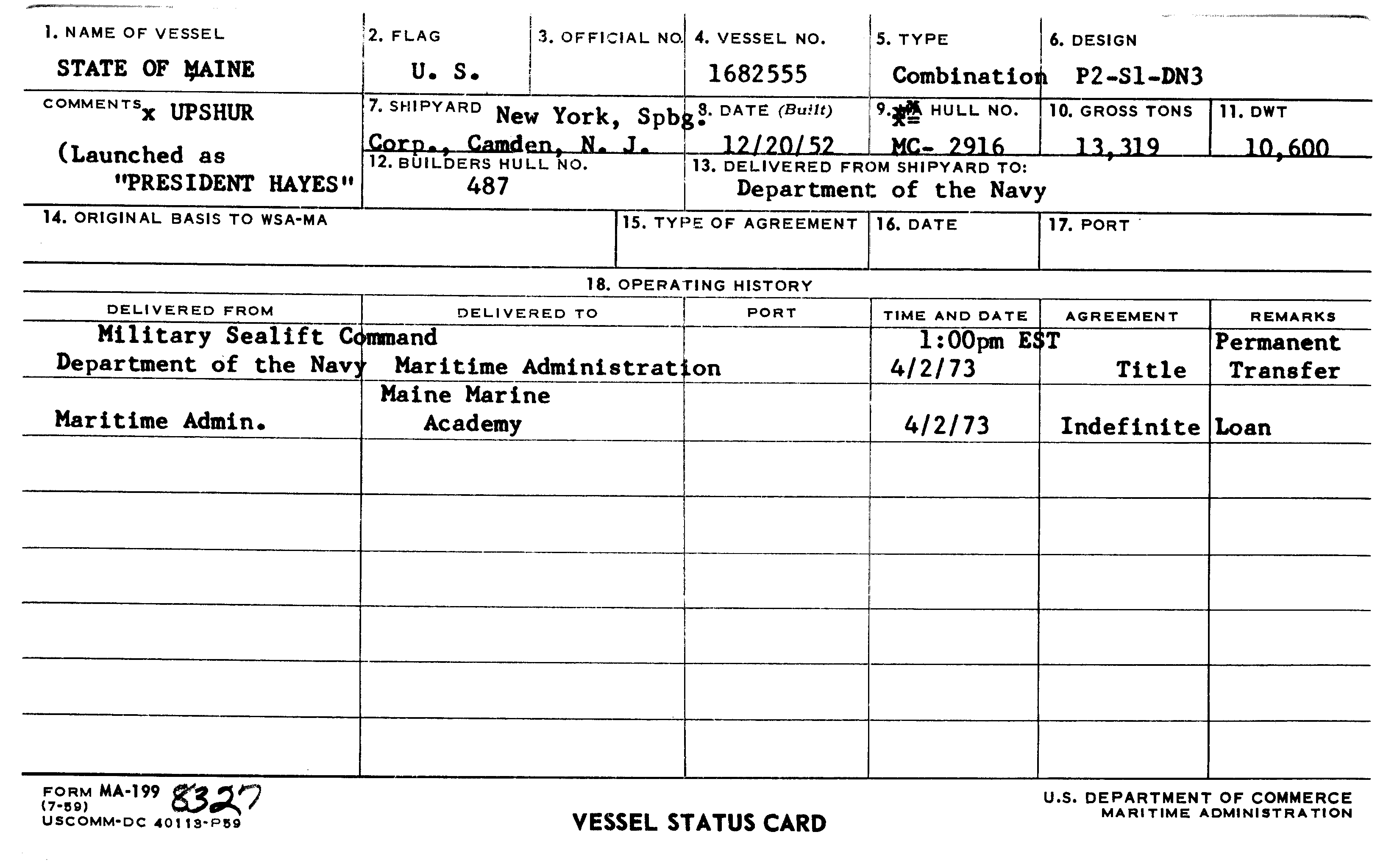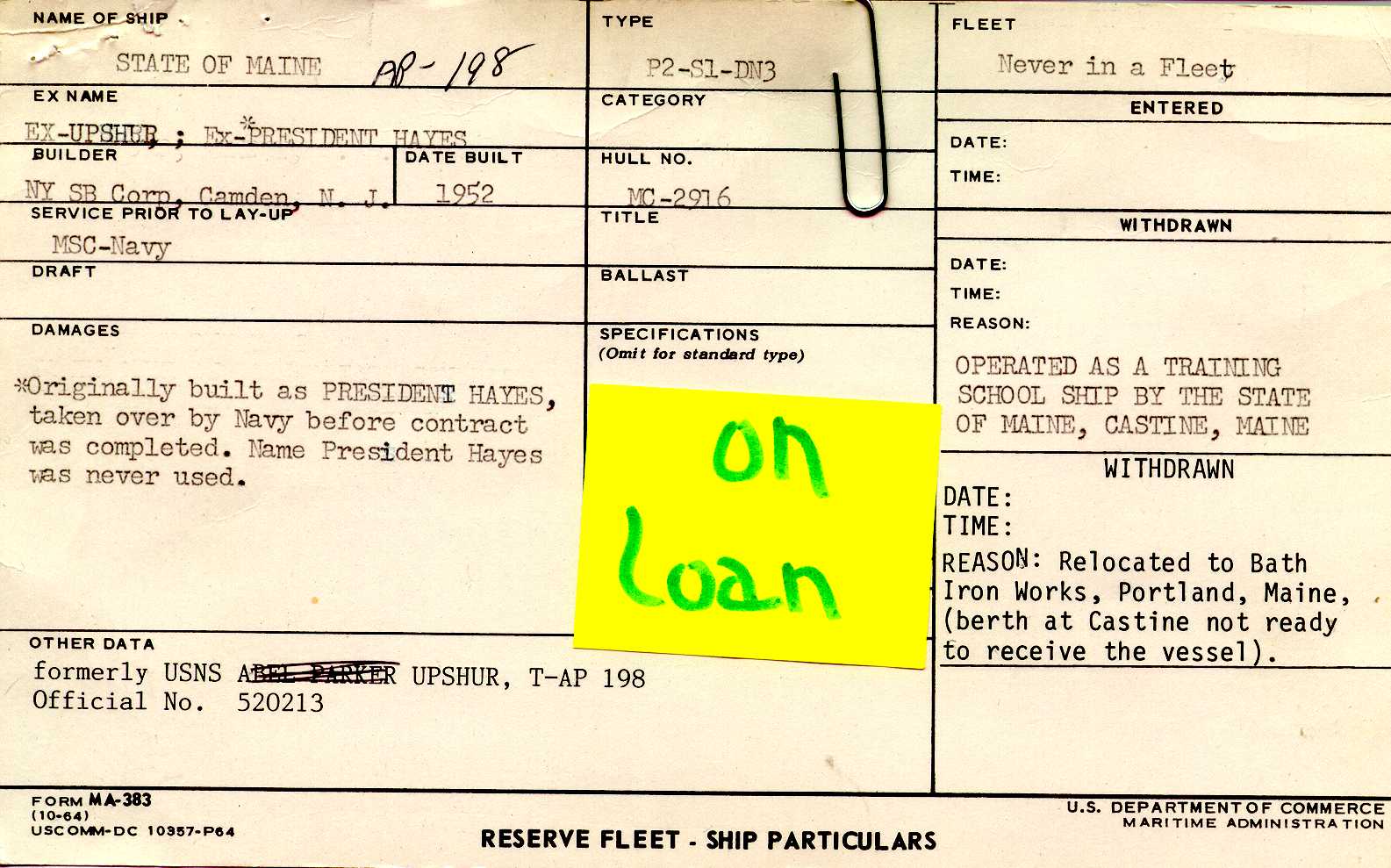 Plans
---
No documents for this vessel
Shipwreck Information
---
No ship wreck information for this vessel