---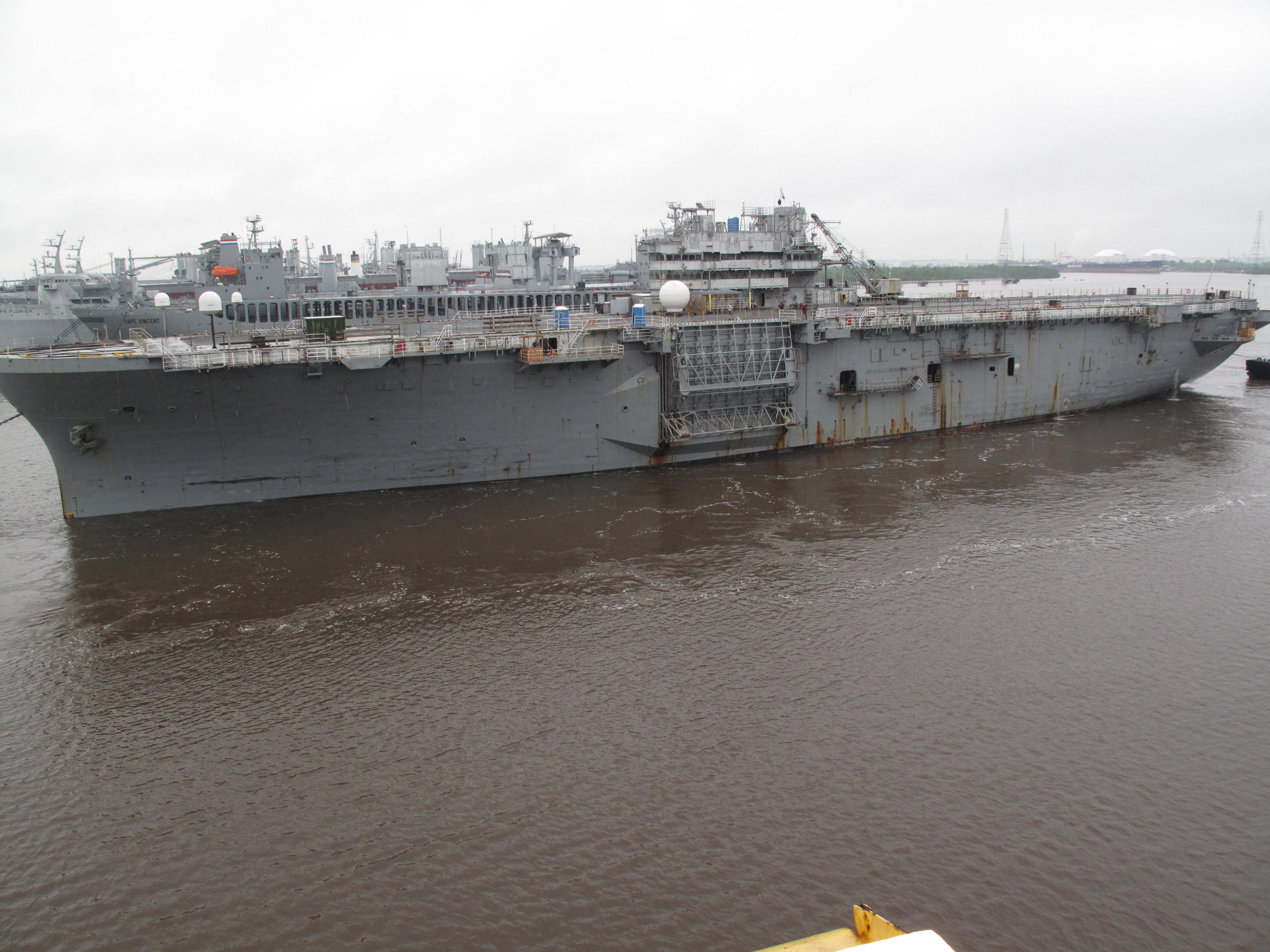 Shipyard
Ingalls Shipbuilding Corporation
Displacement, Lightweight
Historical Narrative
---
There is no historical narrative for this vessel at this time.
Photo Captions
1.) Ex-USS
Tripoli
arriving at Beaumont Reserve Fleet on April 14, 2015.  MARAD Photo, April 14, 2015. 
Vessel Name History
Mission
No Mission for this vessel
Historical Documents
No documents for this vessel
Milestones
---
Event: Entry
Date: 9/21/1995


Event: Withdrawal
Date: 6/27/1997

Leased to Army.
Event: Entry
Date: 4/14/2015

Vessel arrived at Beaumont Reserve Fleet for lay-up pending transfer of title to MARAD
Event: Acquisition
Date: 7/1/2015

MARAD took title of the vessel from the U.S. Navy.
Event: Disposal
Date: 12/31/2015

Lifecycle downgrade
Ship Imagery
---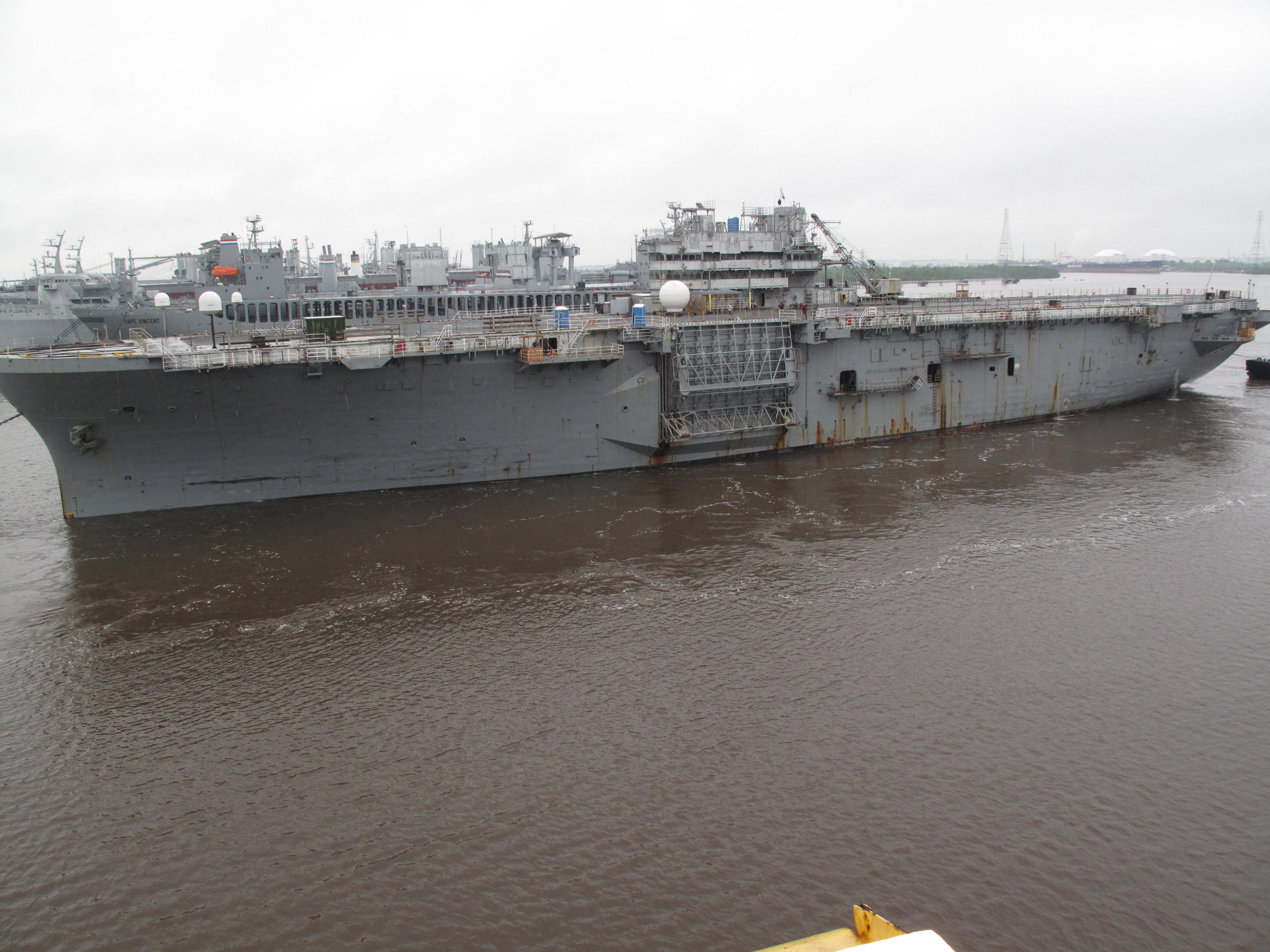 Status Cards
---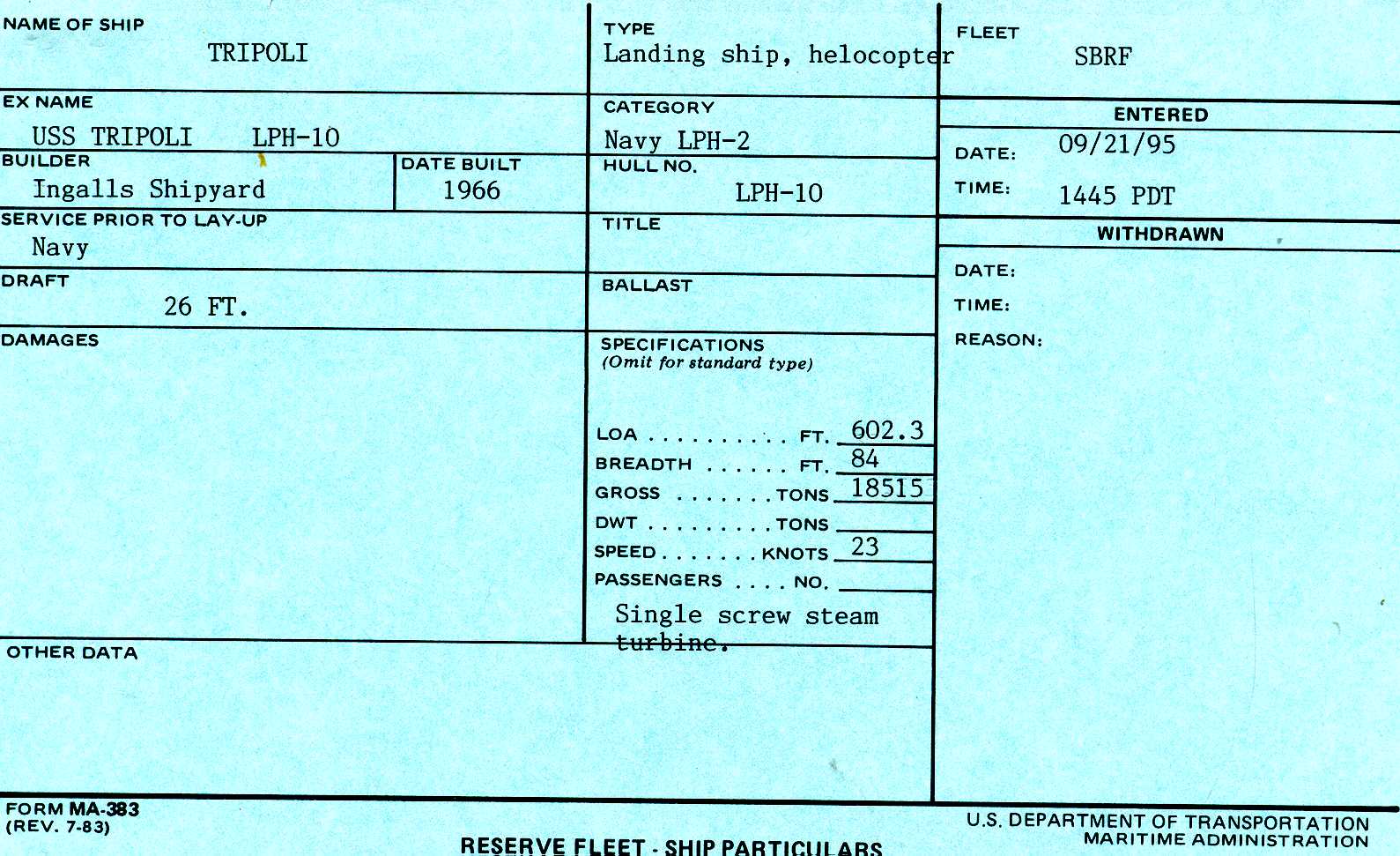 Documents
---
No documents for this vessel
Plans
---
No documents for this vessel
Shipwreck Information
---
No ship wreck information for this vessel