---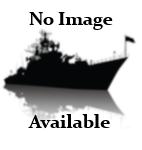 Shipyard
Tacoma Boatbuilding
General Type
Naval Auxiliary
Specific Type
AGOS Surveillance Ship
Displacement, Lightweight
Historical Narrative
---
Triumph
is a
Stalwart
- class ocean surveillance ship.  Launched by the Navy in 1984, the Navy's Military Sealift Command operated
Triumph
during the latter years of the Cold War. 
The vessel was removed from service and anchored under a reimbursable custody agreement at the Suisun Bay Reserve Fleet from 1994 until 1995 and then from 1996 until October 2009.  At that time, the Navy transferred the vessel to the Maritime Administration. 


Triumph
is currently in the National Defense Reserve Fleet retention program, logistic support status, as a source of major equipment spares for the training ships
General Rudder
and
State of Michigan
, which are also former
Stalwart
-class vessels.
Vessel Name History
Mission
No Mission for this vessel
Historical Documents
No documents for this vessel
Milestones
---
| Event | Date | Content |
| --- | --- | --- |
| Entry | 6/20/1994 | Entered Suisun Bay Reserve Fleet as US Navy asset |
| Withdrawl | 4/7/1995 | Returned to US Navy custody |
| Entry | 2/9/1996 | Re-entered Suisun Bay Reserve Fleet as US Navy asset |
| Acquisition | 10/1/2009 | Title transferred from Navy to MARAD. |
Ship Imagery
---
No images for this vessel
Status Cards
---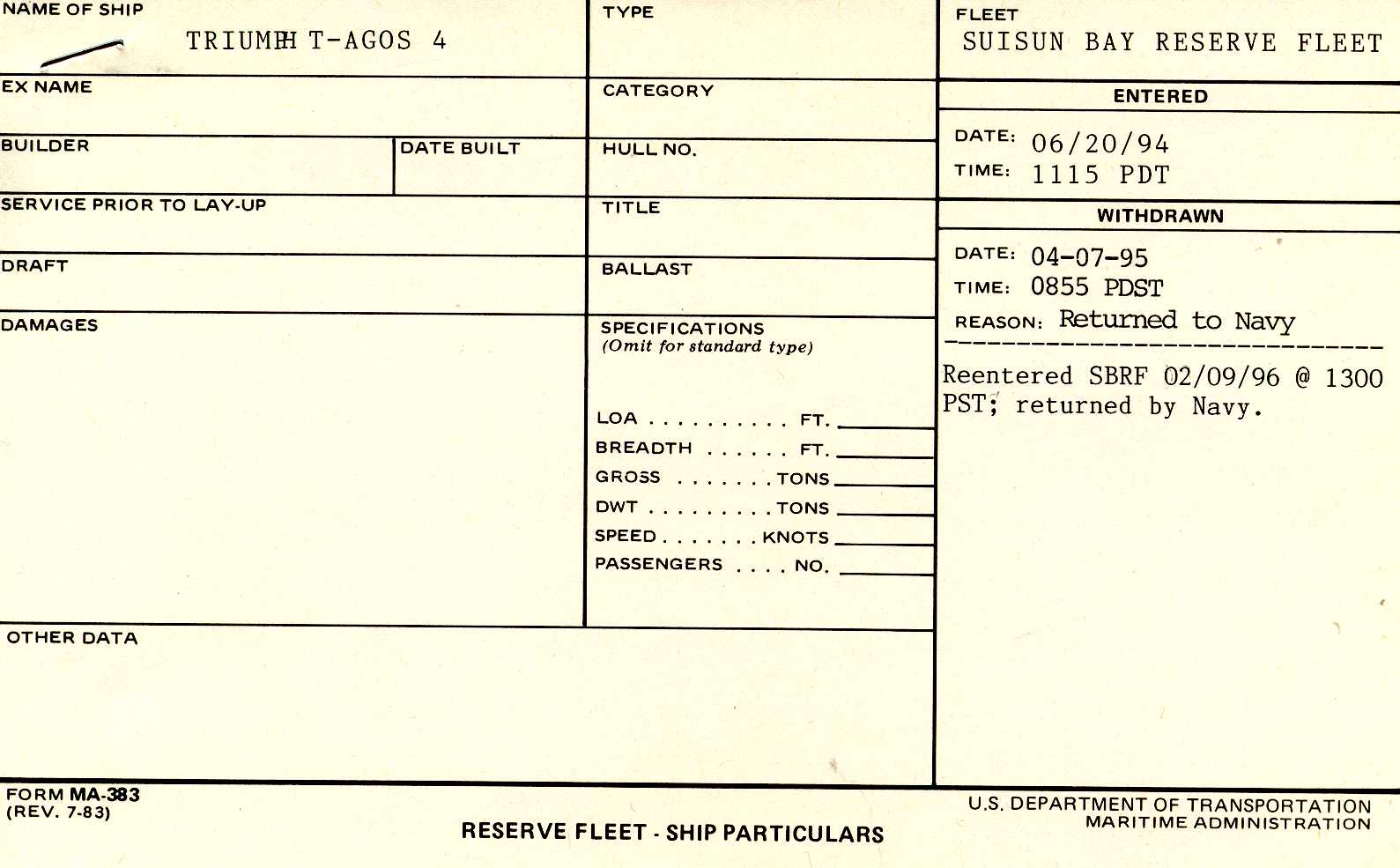 Documents
---
No documents for this vessel
Plans
---
No documents for this vessel
Shipwreck Information
---
No ship wreck information for this vessel