---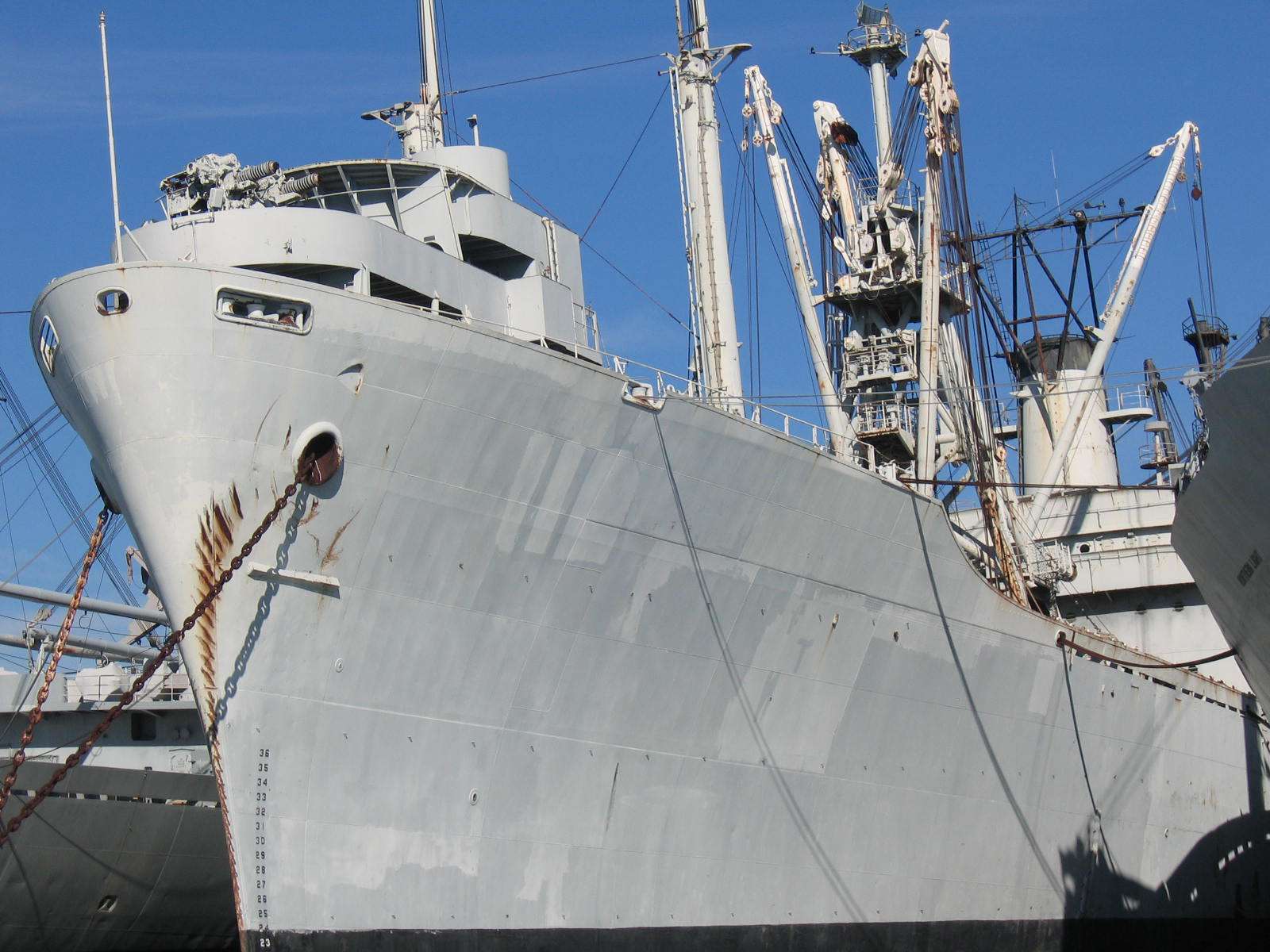 Shipyard
Bethlehem Steel Shipbuilding Division
General Type
Naval Auxiliary
Specific Type
AK Cargo Ship
Displacement, Lightweight
Historical Narrative
---
The Attack Cargo Ship Tulare was initially constructed by the Maritime Administration as the Evergreen Mariner, one of 35 such ships constructed for a "build and charter" program in the early 1950s. The construction contract was assumed by the Navy after the ship was launched on December 22, 1953, at San Francisco, California, by the Bethlehem Pacific Coast Steel Corp.

The ship was renamed Tulare and designated as AKA-112 on June 10, 1954. The ship was then converted to an attack cargo ship by its building yard. It was delivered to the Navy on January 10, 1956 and commissioned on January 12, 1956.
Tulare was employed actively by the Navy in the Pacific for its entire career and was very active during the Vietnam War. The ship was removed from the active amphibious force on July 1, 1975 and assigned to the Naval Reserve Force. Tulare spent its last years of active service as part of the Naval Reserve Training Program, operating out of San Francisco. In 1982 the ship was considered for transfer to the Maritime Administration as a prospective replacement training ship for the Massachusetts Maritime Academy, along with the similar (Mariner conversion) Attack Transport Ships Francis Marion and Paul Revere; however, none of the ships were selected. Tulare was decommissioned on March 31, 1986, and subsequently laid-up in the Suisun Bay Reserve Fleet. It was stricken from the Naval Vessel Register on August 31, 1992, and transferred to the Maritime Administration for disposal. Tulare received 11 battle stars, one Navy Unit Commendation, and one Meritorious Unit Commendation for its Vietnam service.
The Maritime Administration has completed a National Register of Historic Places eligibility assessment for Tulare which includes a narrative history of the vessel. It can be viewed in the Documents section.

Naval History and Heritage Command Dictionary of American Naval Fighting Ships
Vessel Name History
Vessel Name History
Mission
No Mission for this vessel
Milestones
---
| Event | Date | Content |
| --- | --- | --- |
| Ship name change | 1/12/1956 | EVERGREEN MARINER name changed to TULARE |
| Transfer | 1/12/1956 | Transferred from Maritime Administration to US Navy. |
| Entry | 2/19/1980 | ex-EVERGREEN MARINER Vessel is a US Navy asset. |
| Acquisition | 4/1/1998 | MARAD acquired title from US Navy |
| Departed Fleet | 12/14/2011 | Departed Suisun Bay Reserve Fleet under domestic scrap sale. |
Ship Imagery
---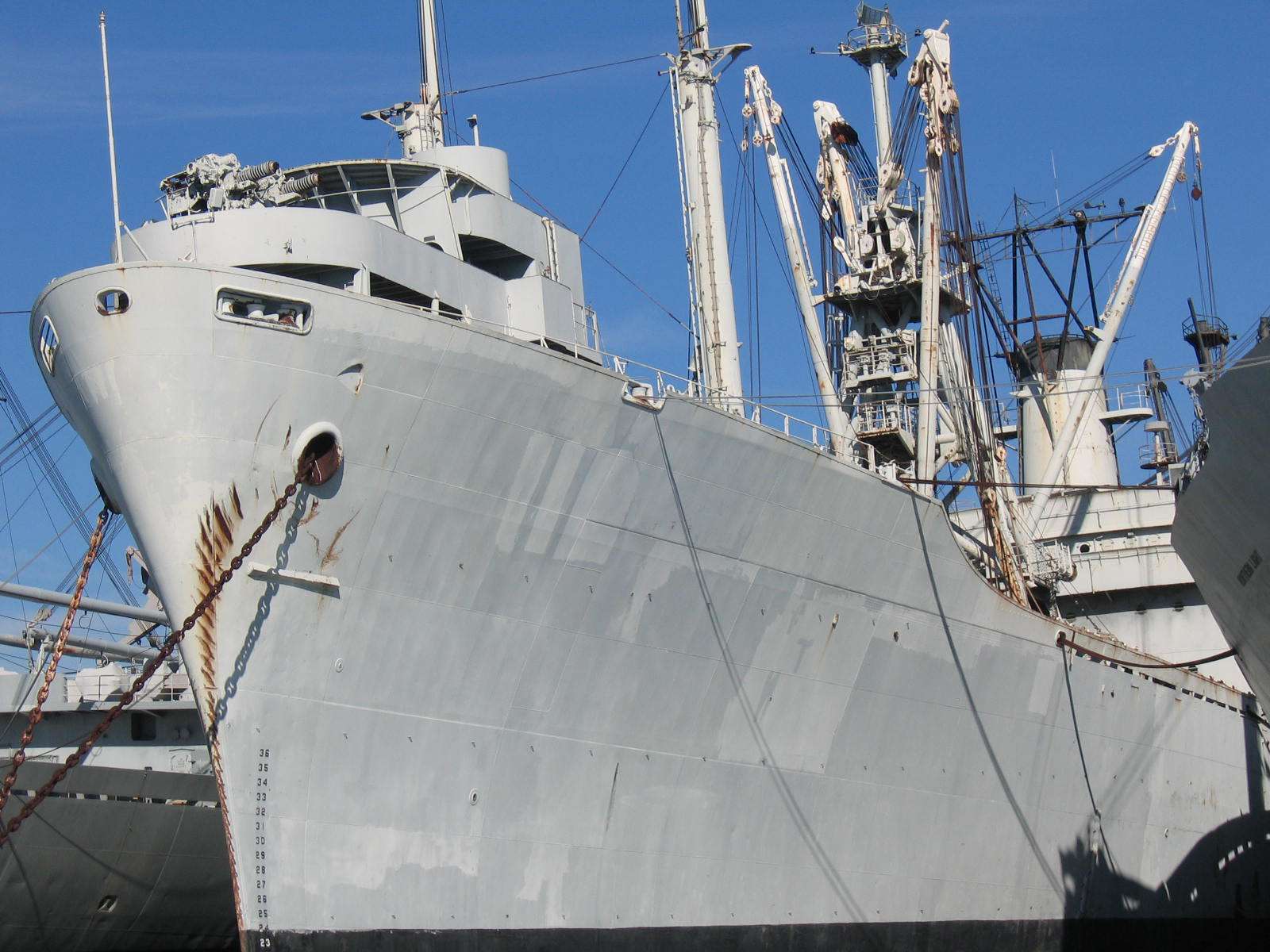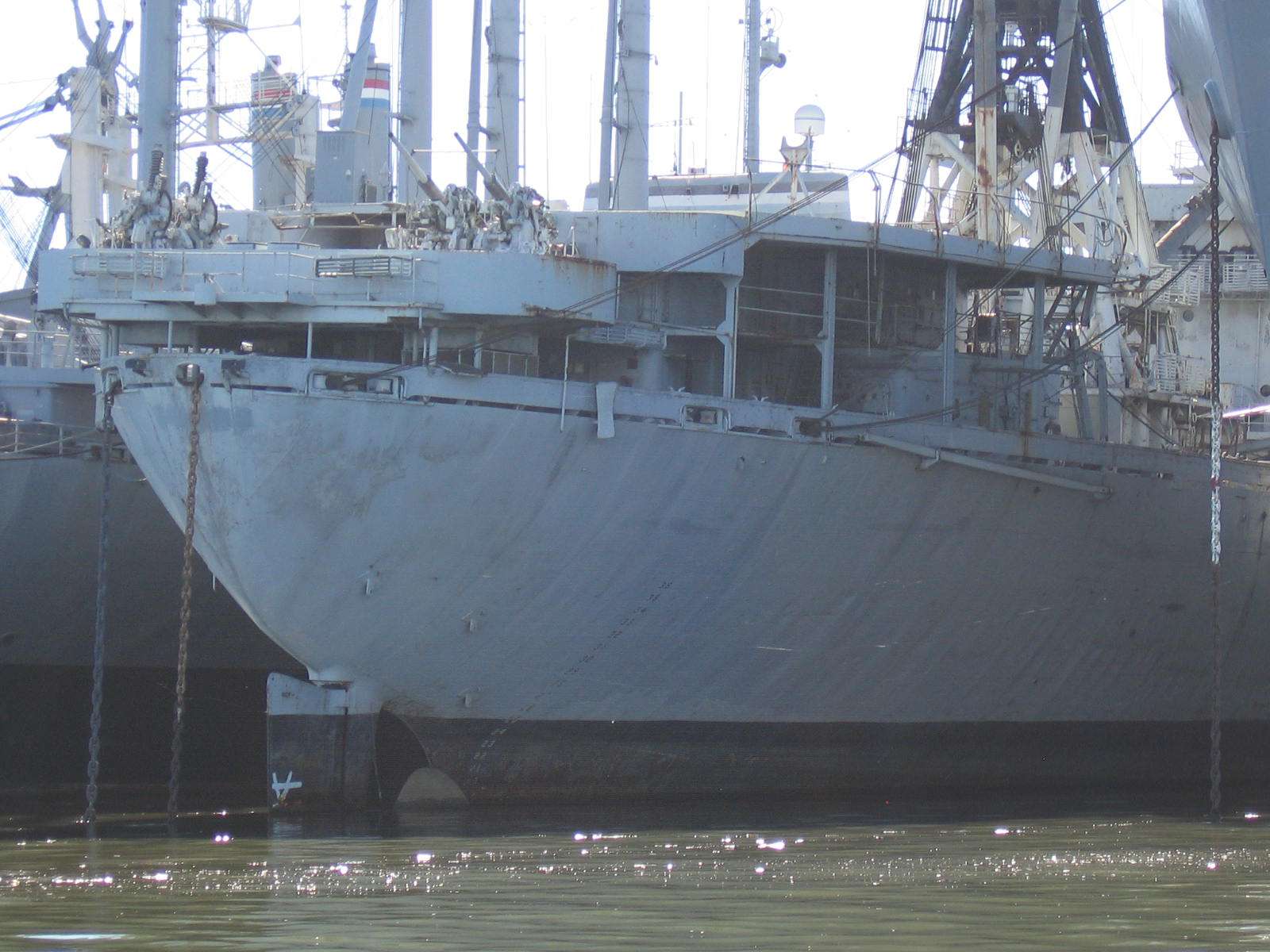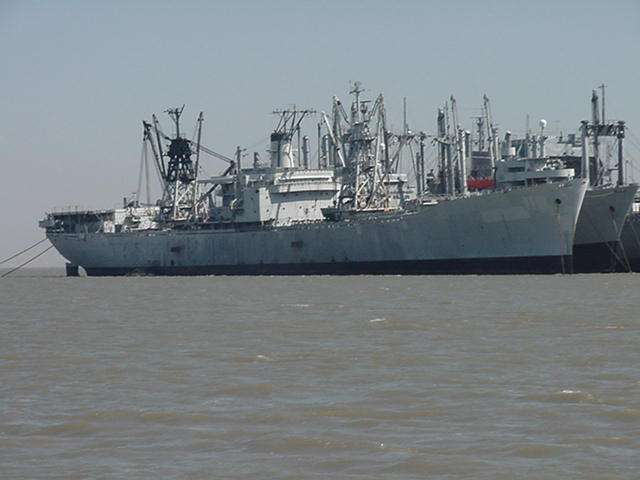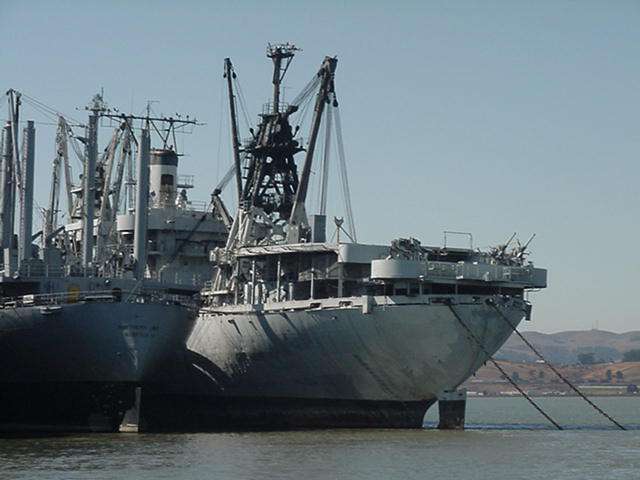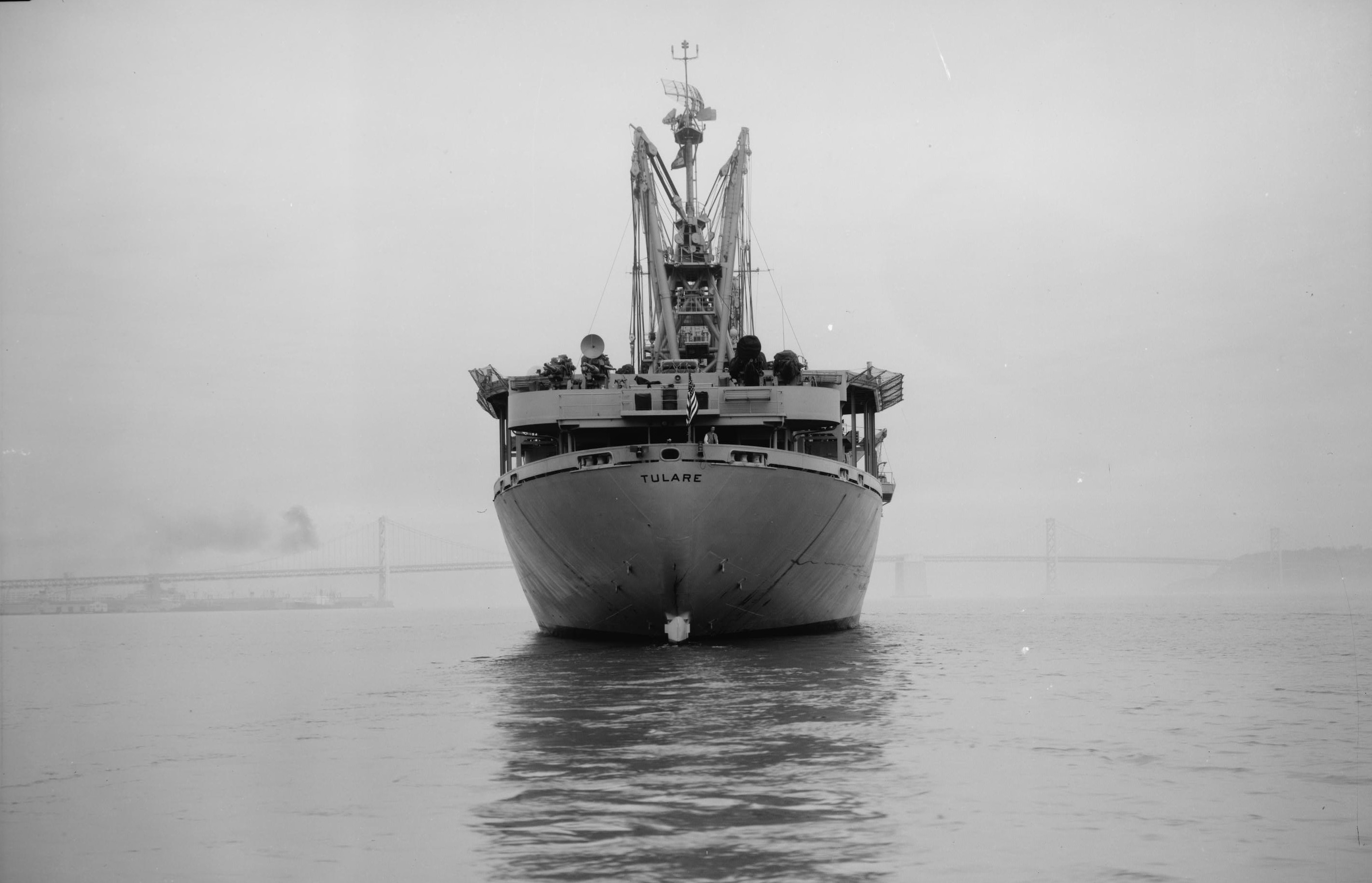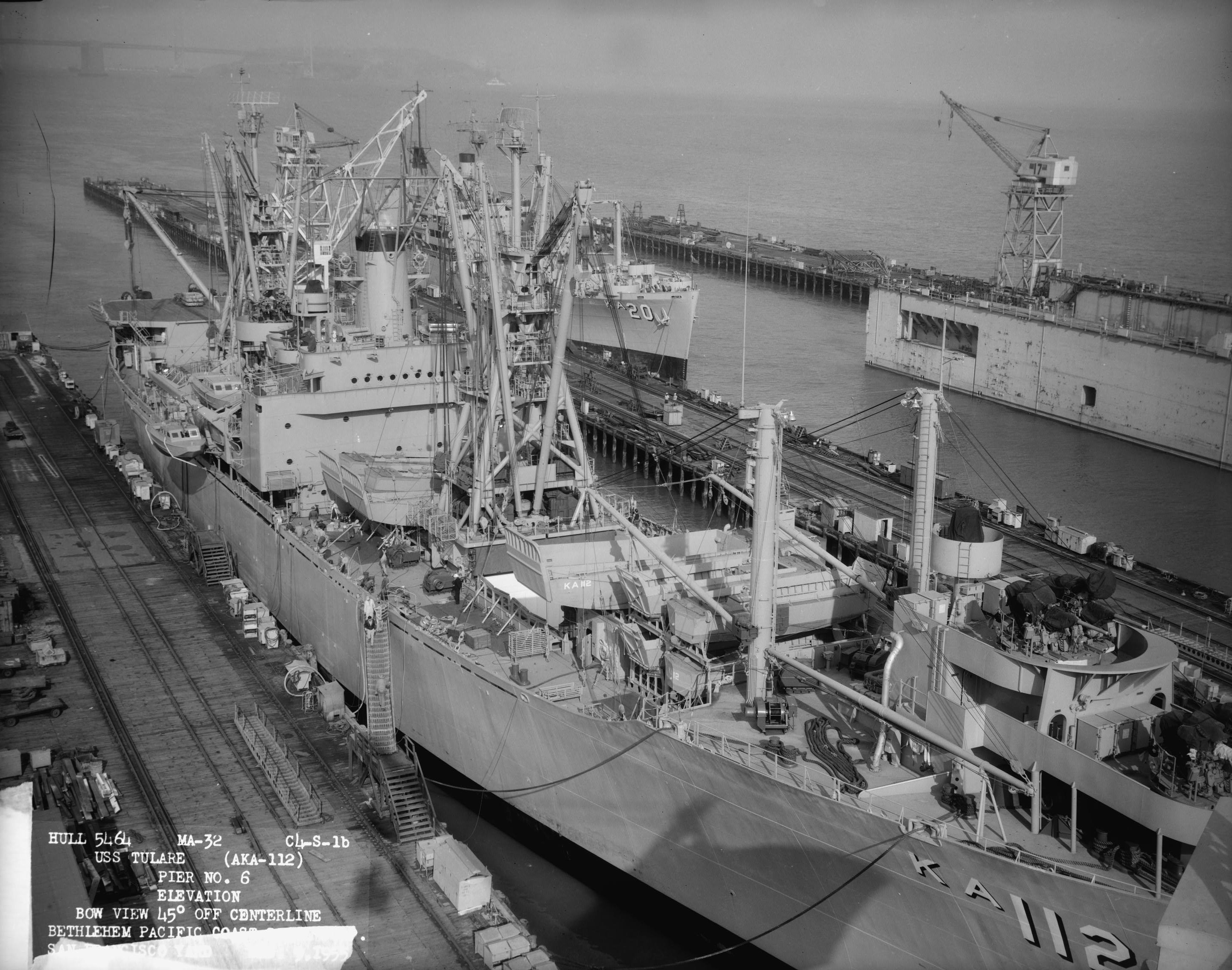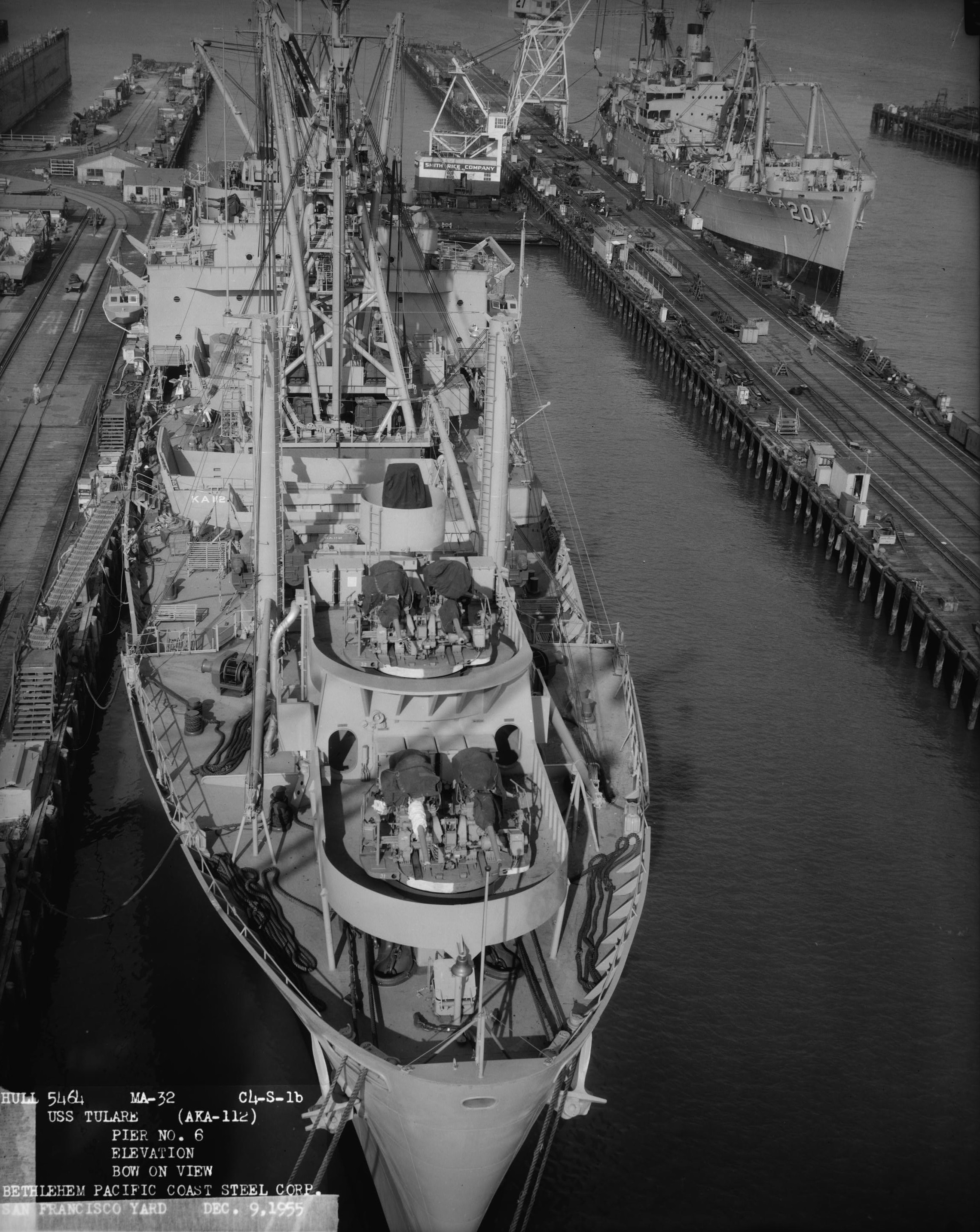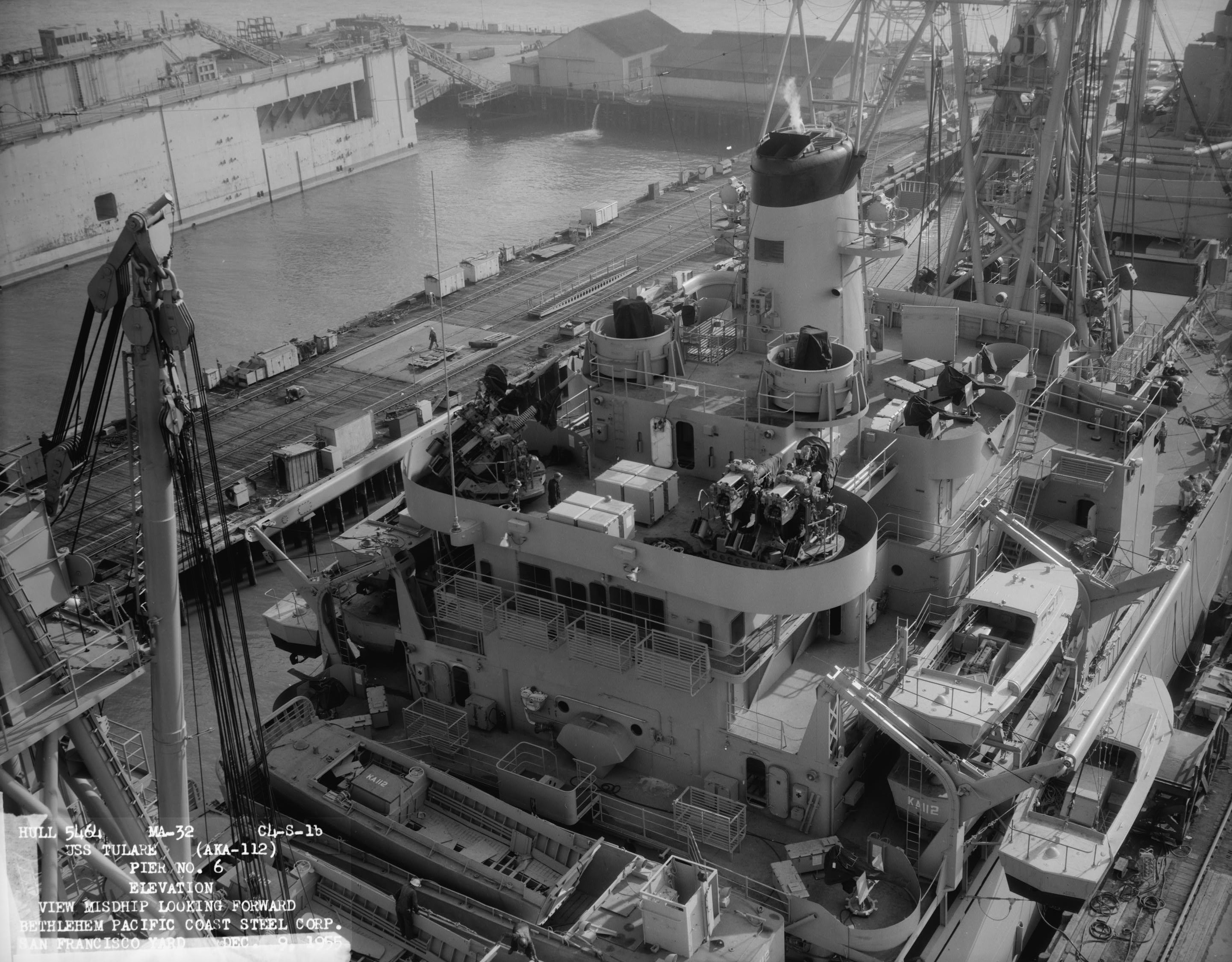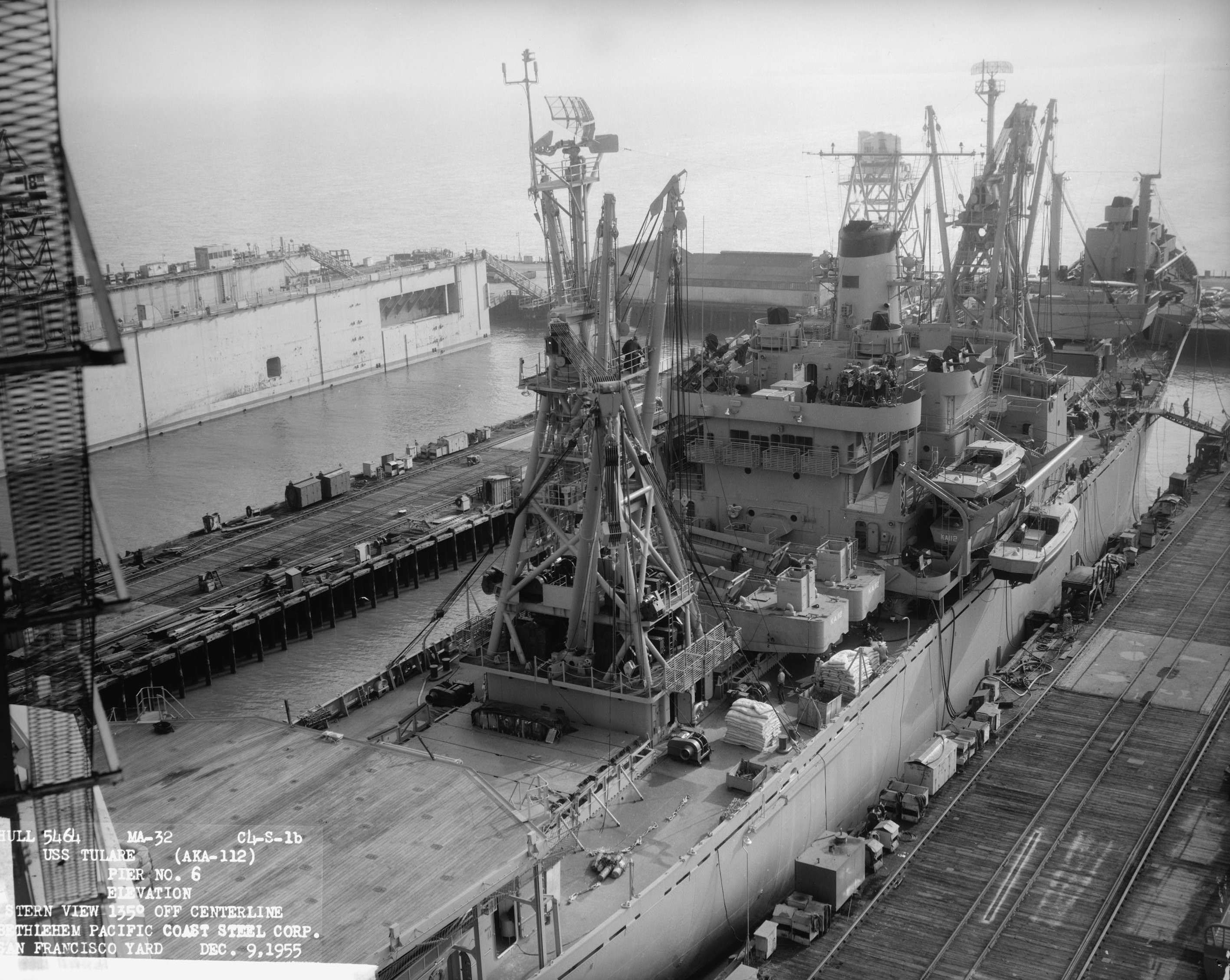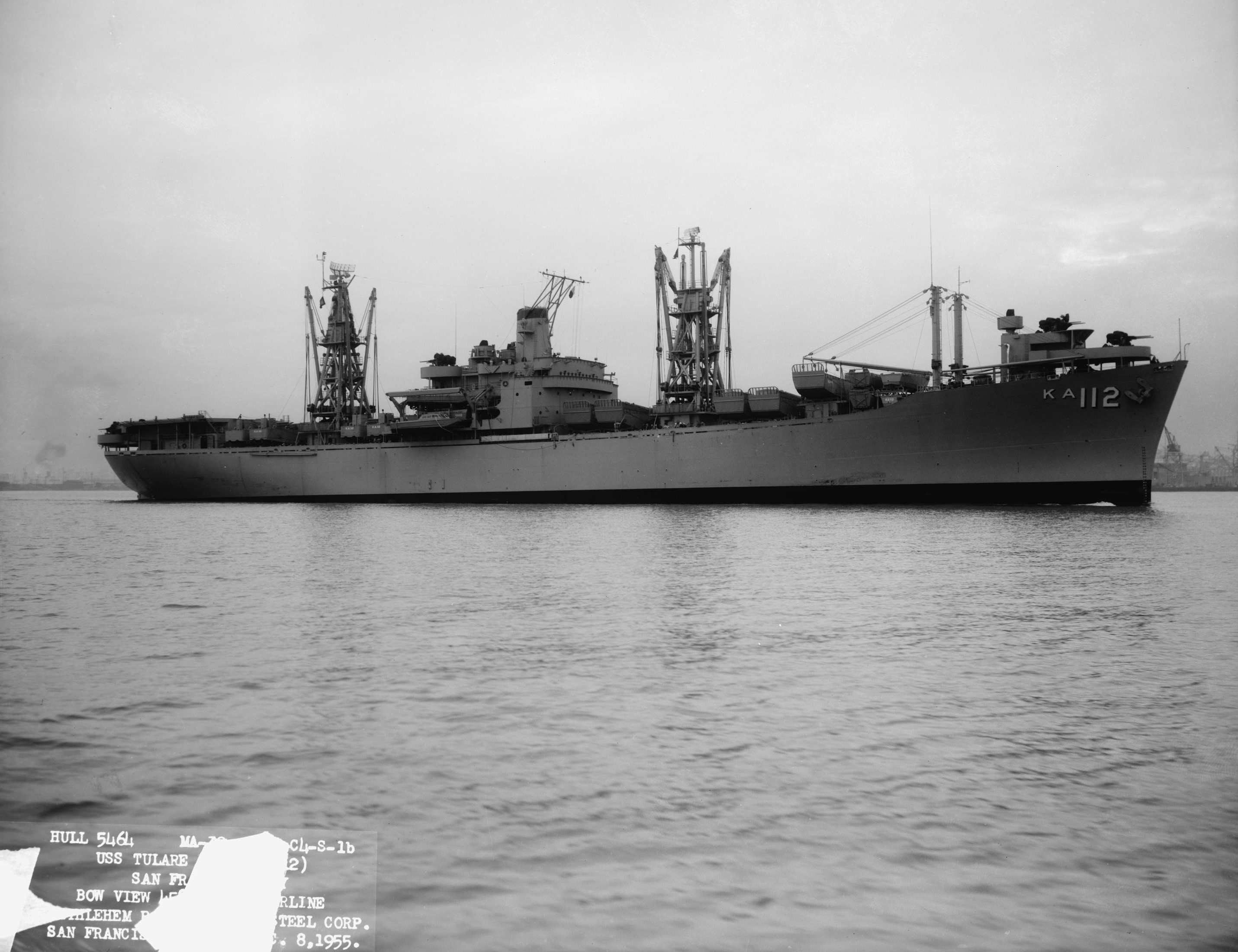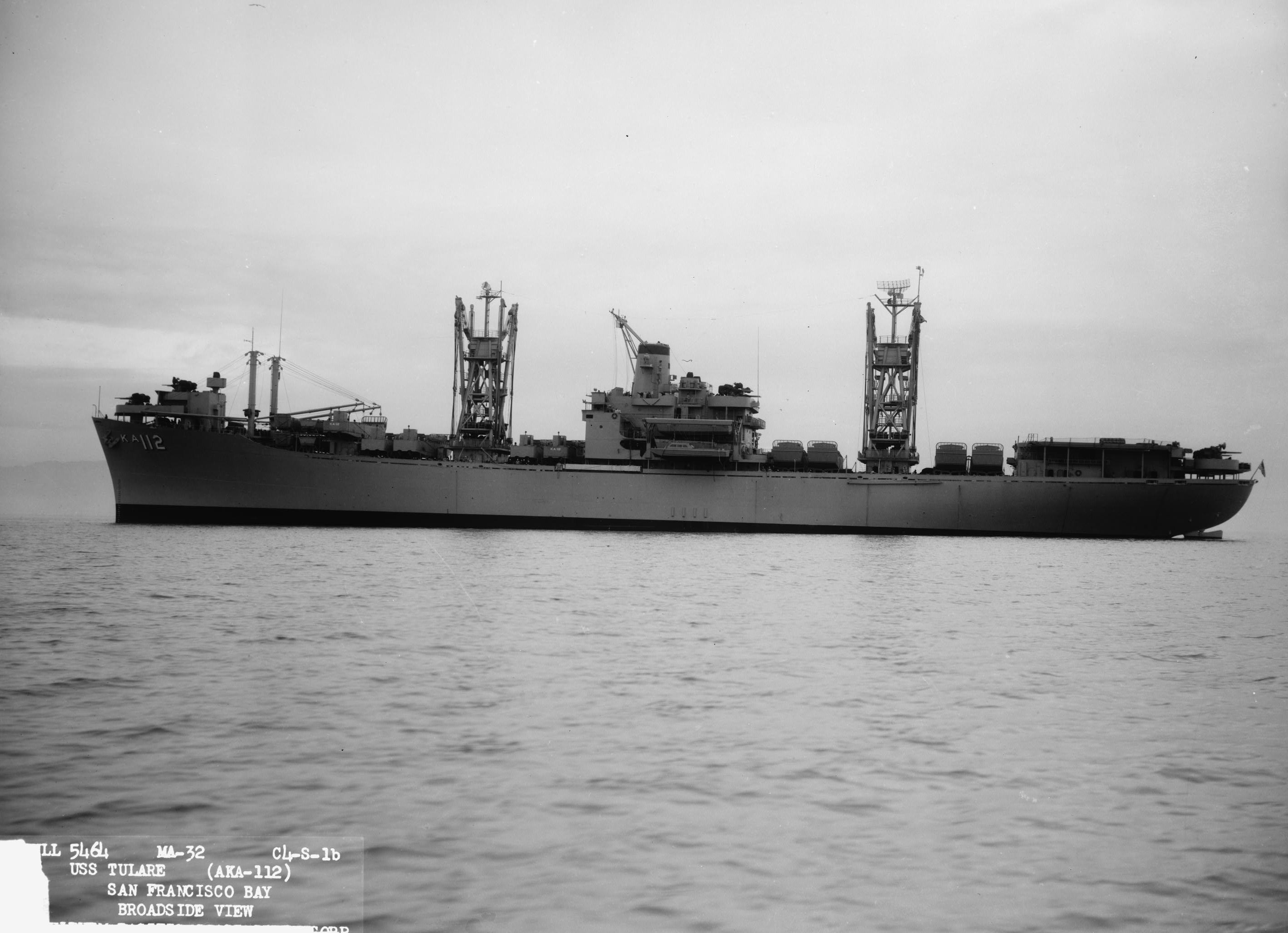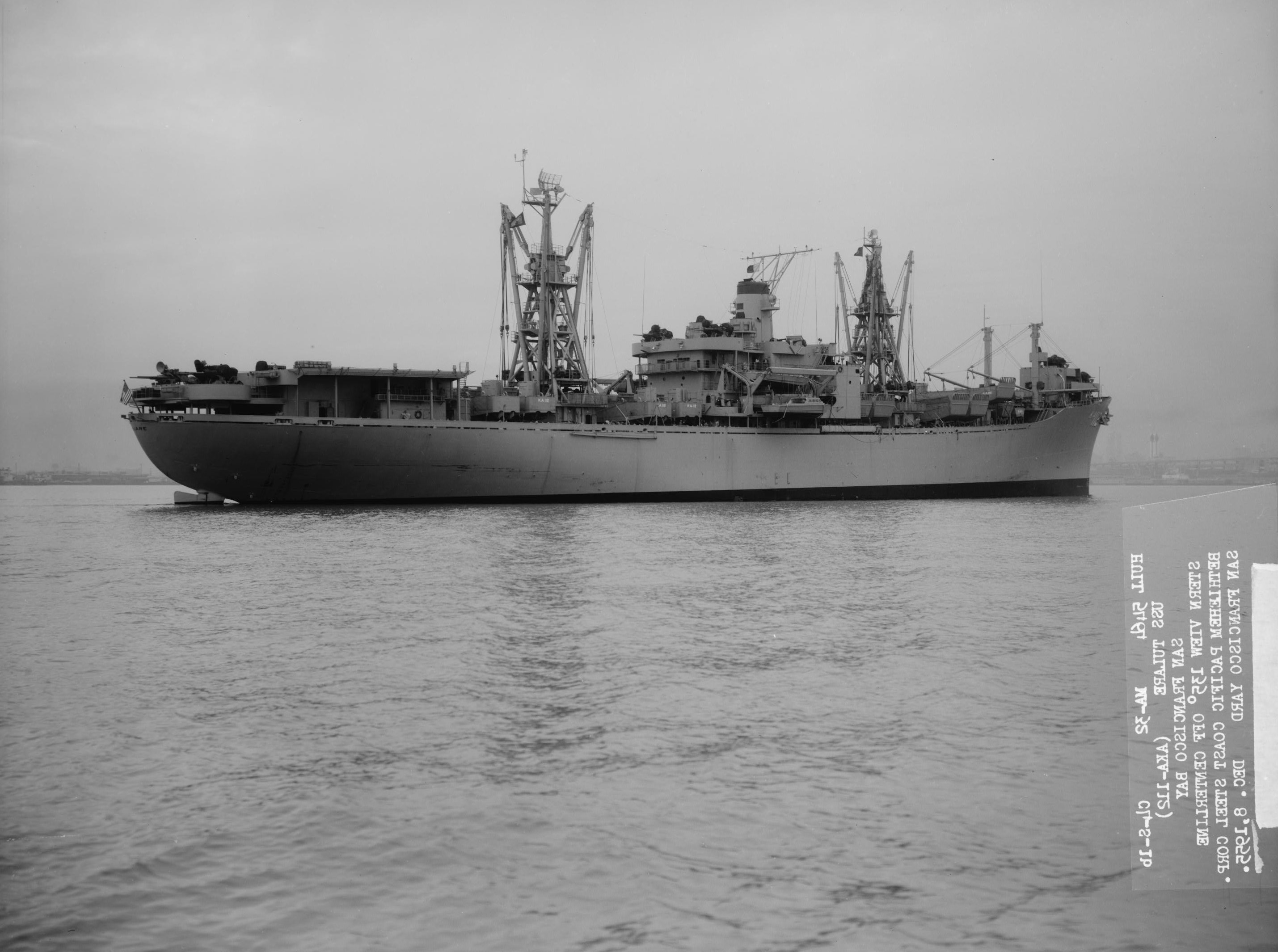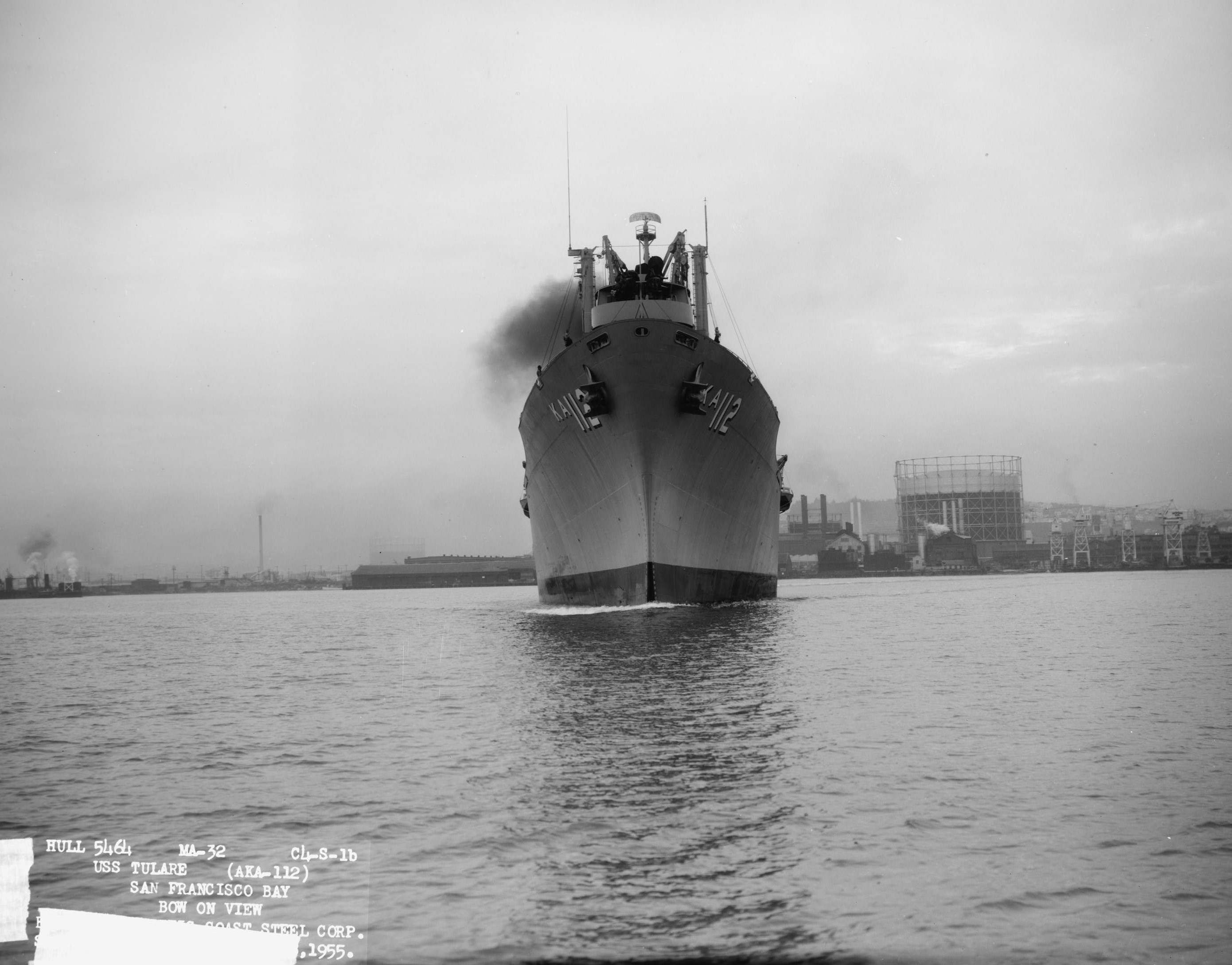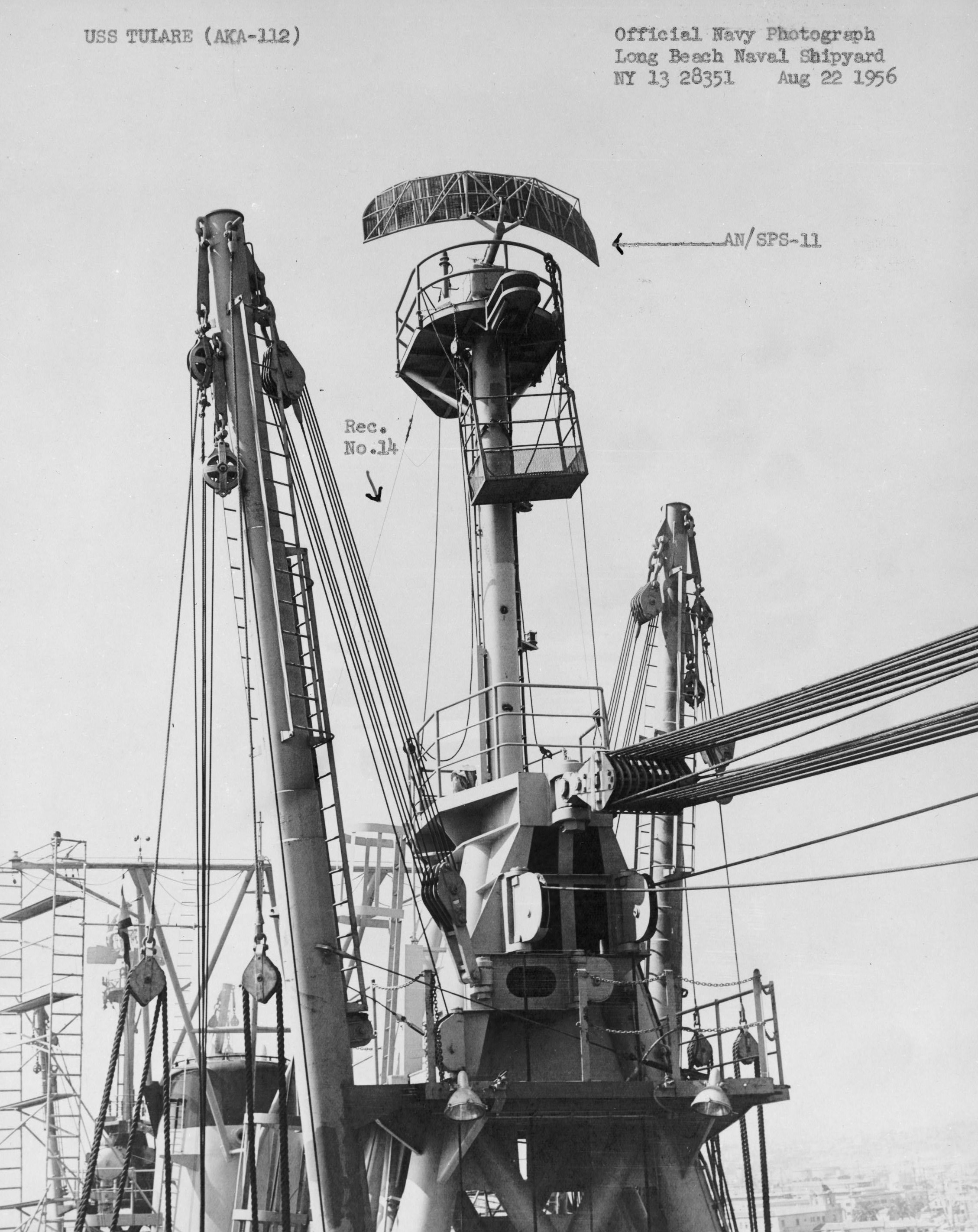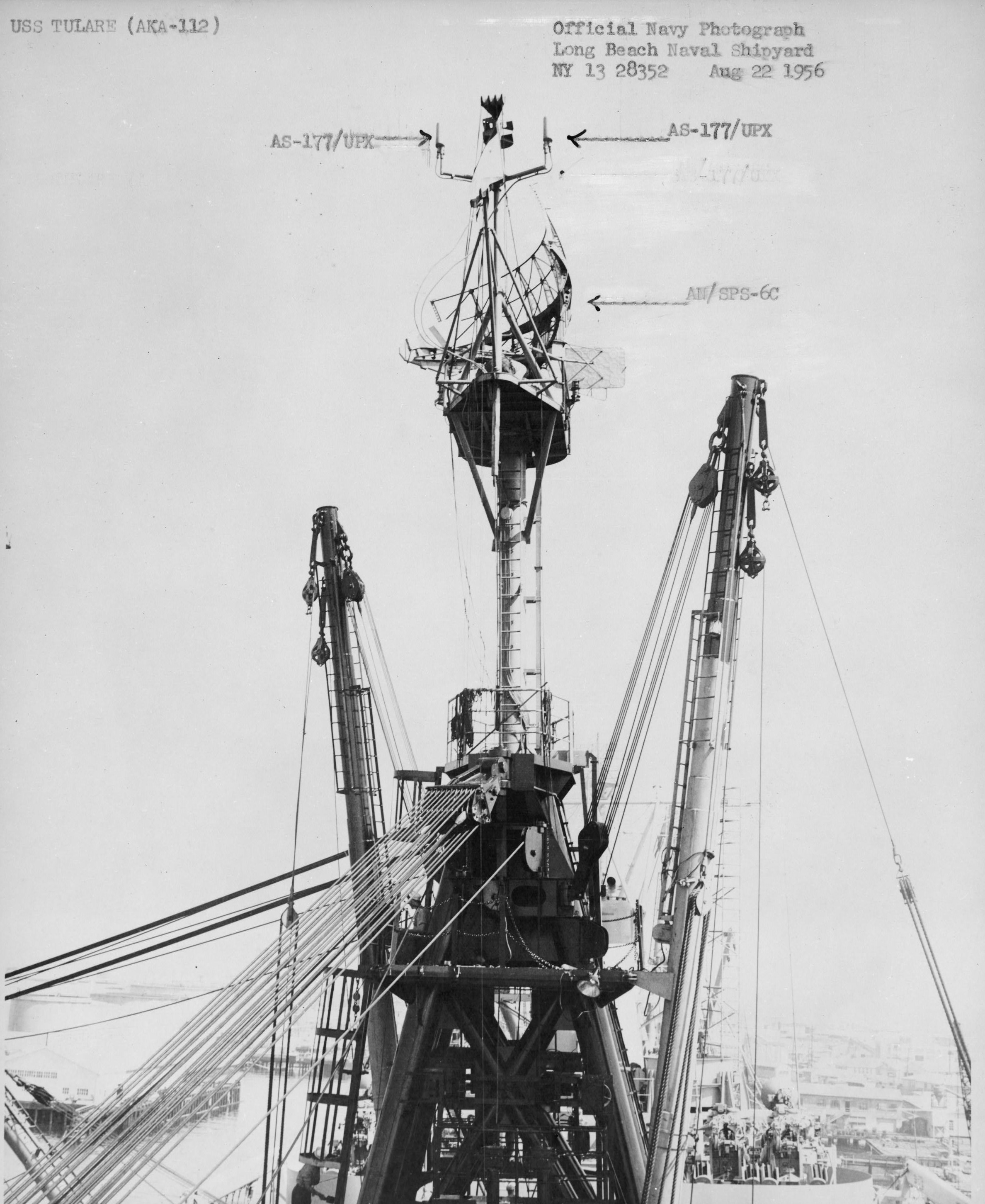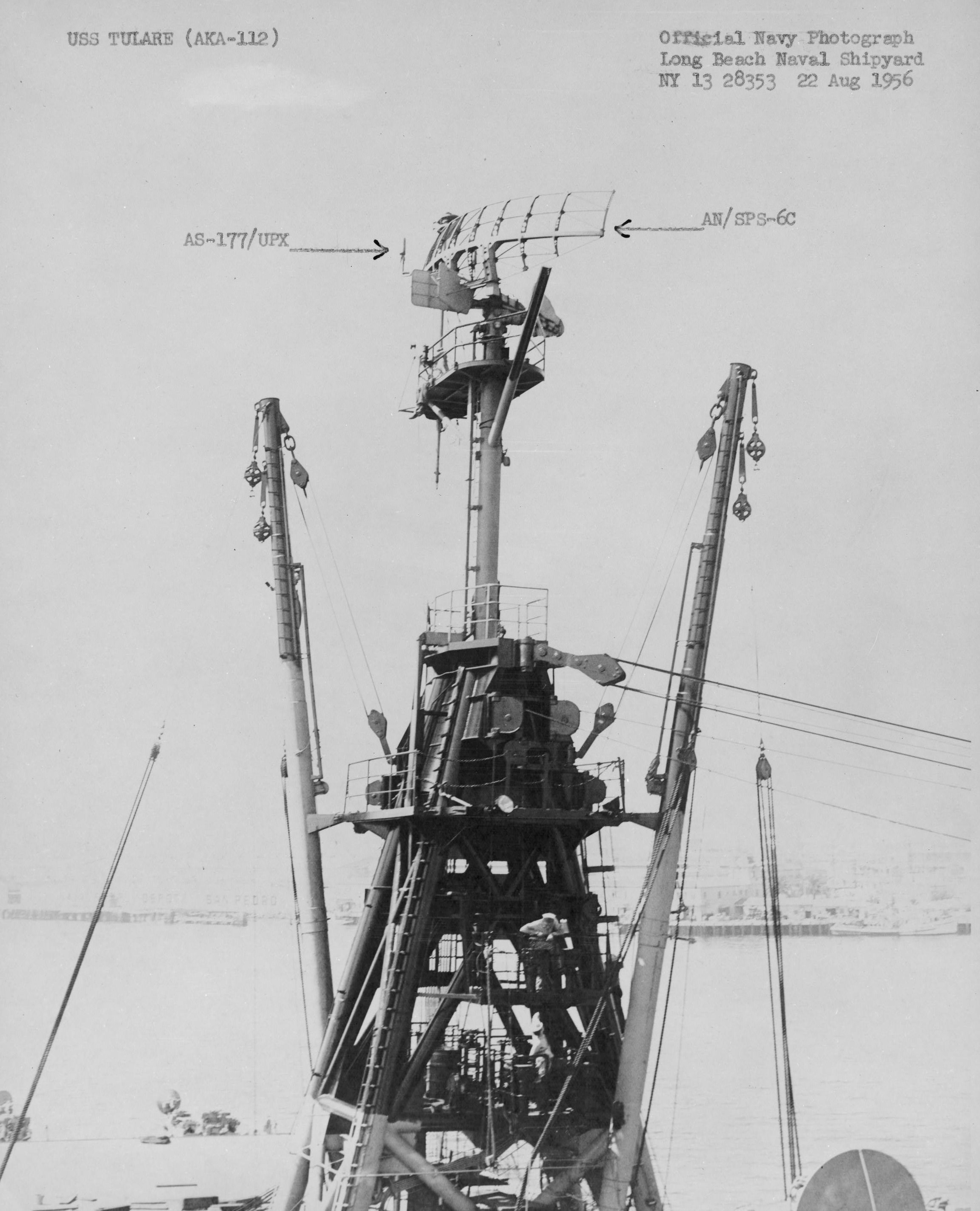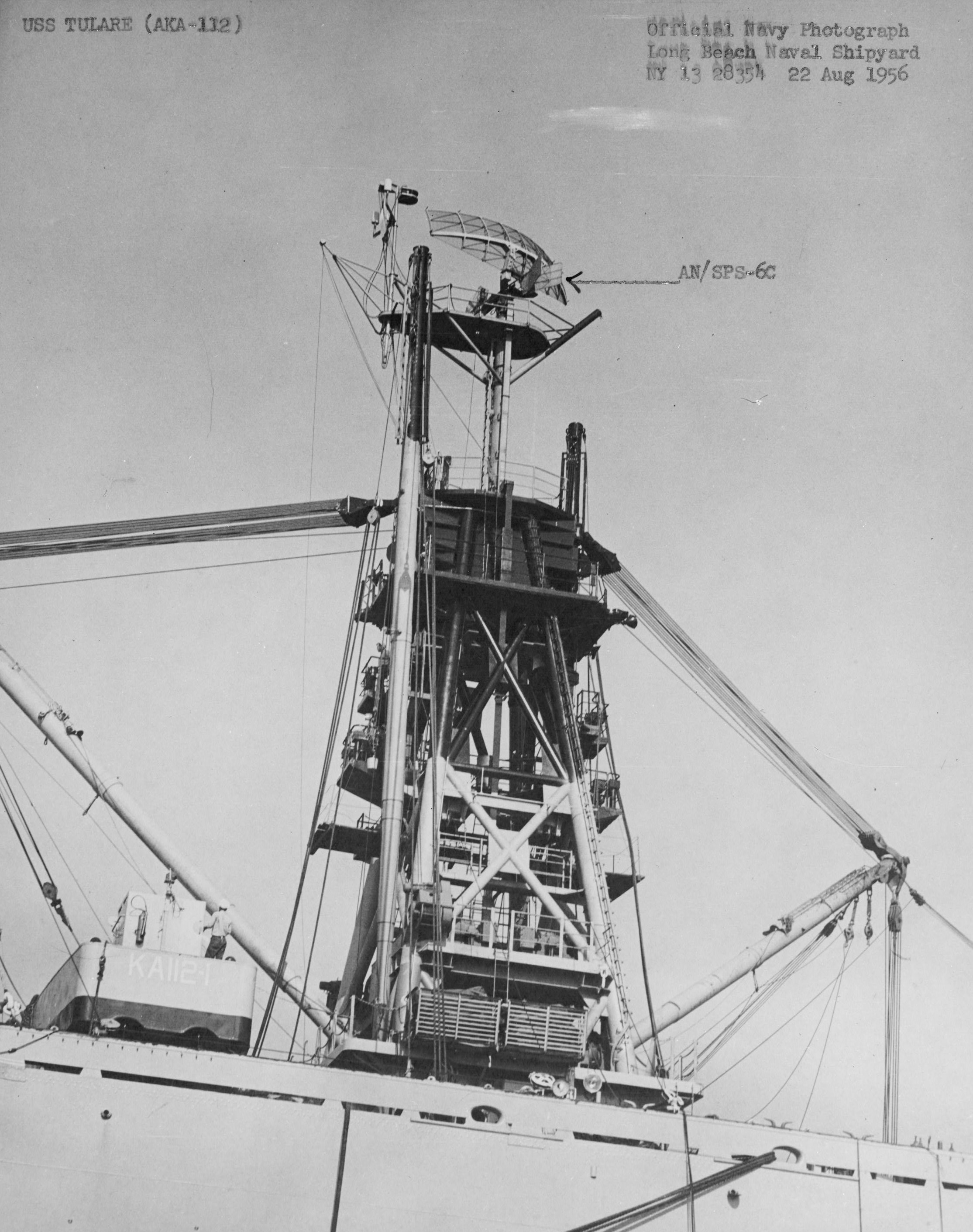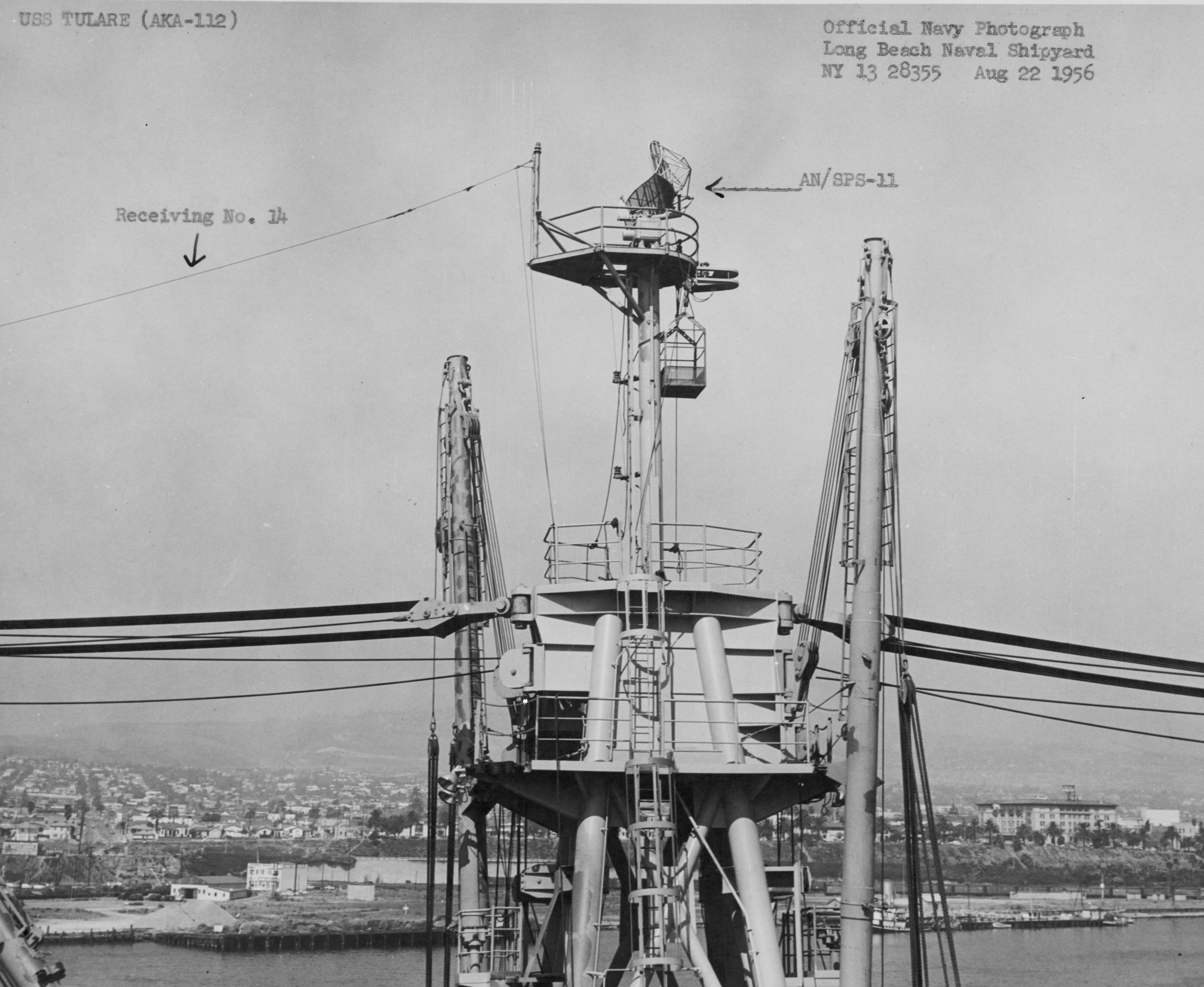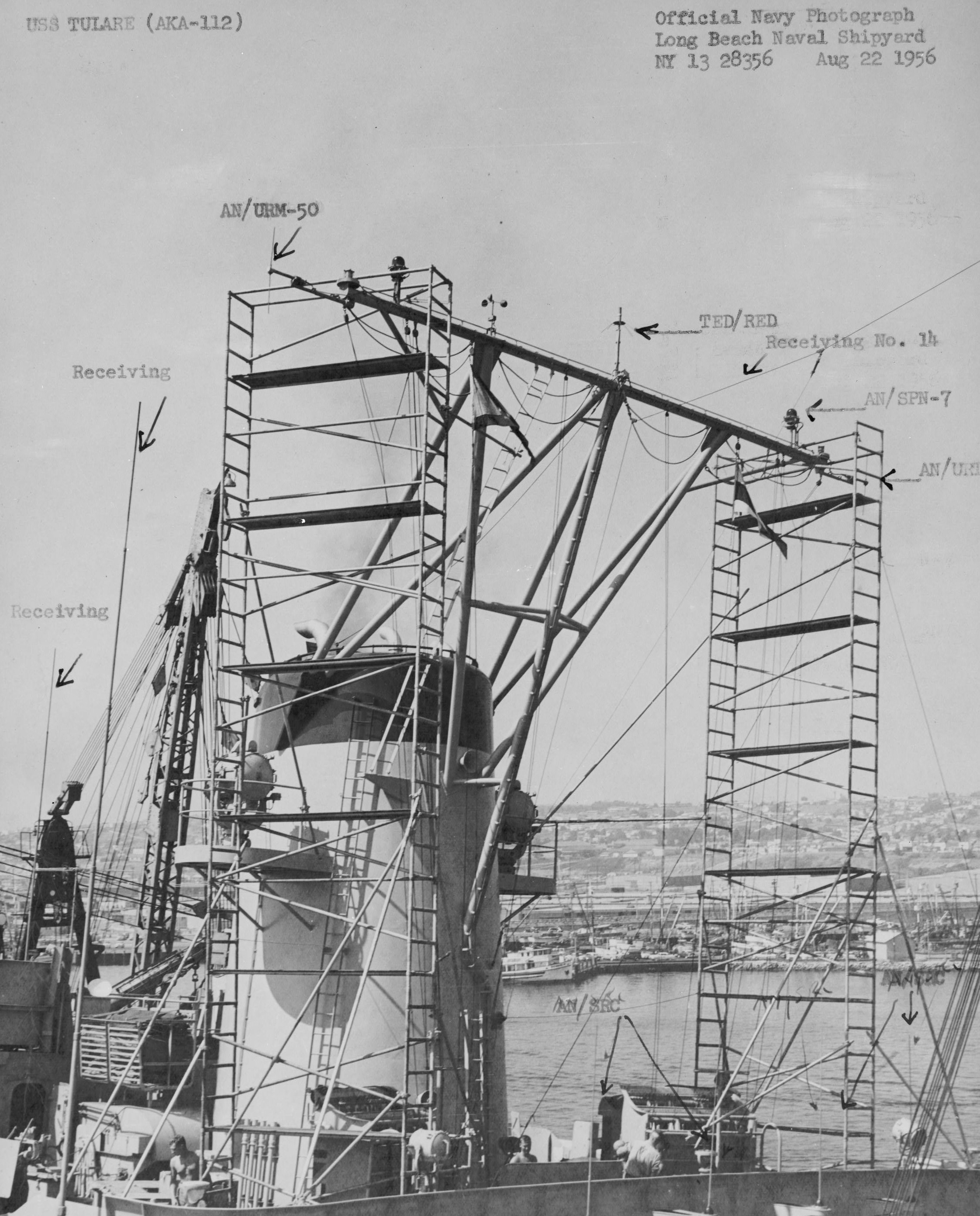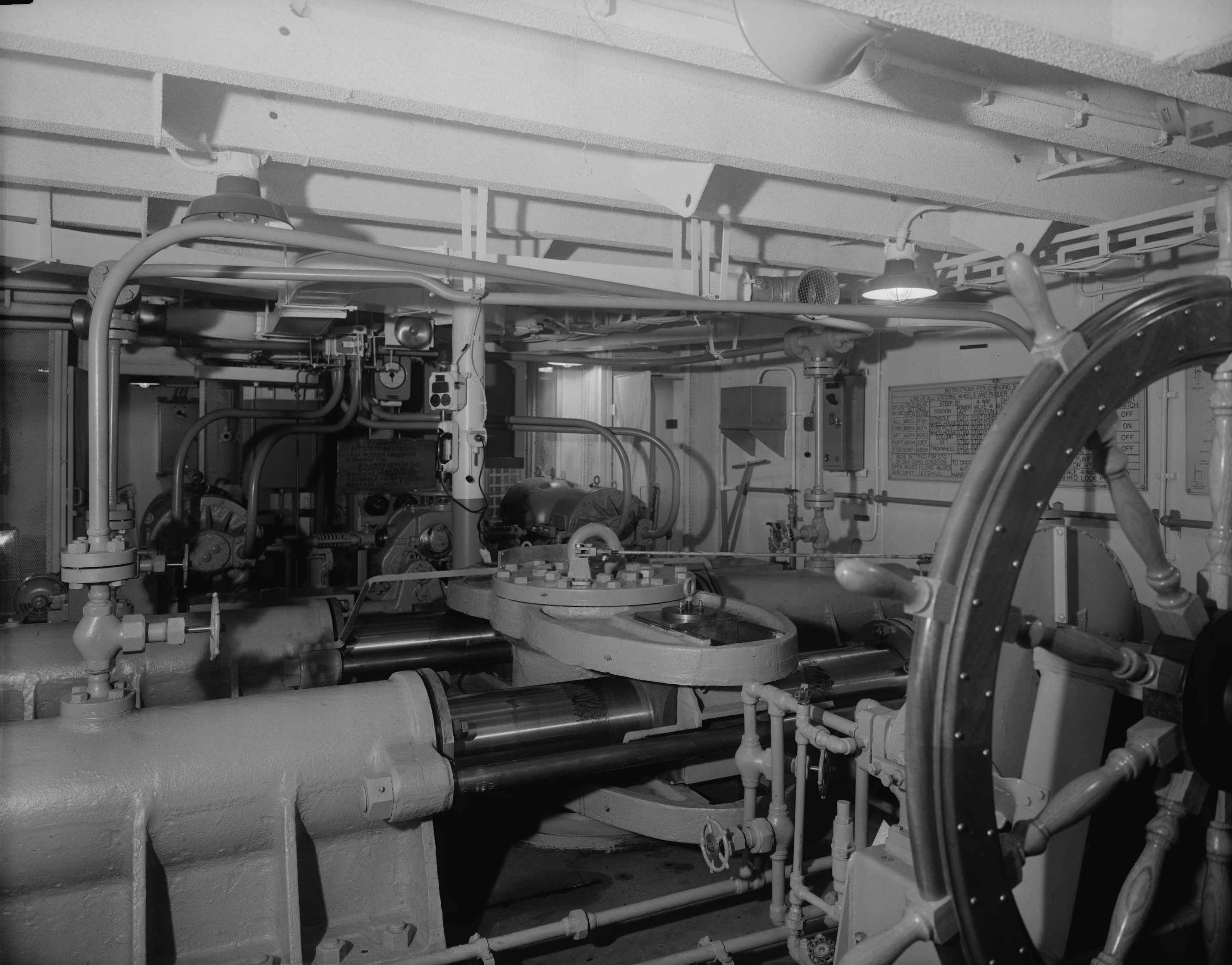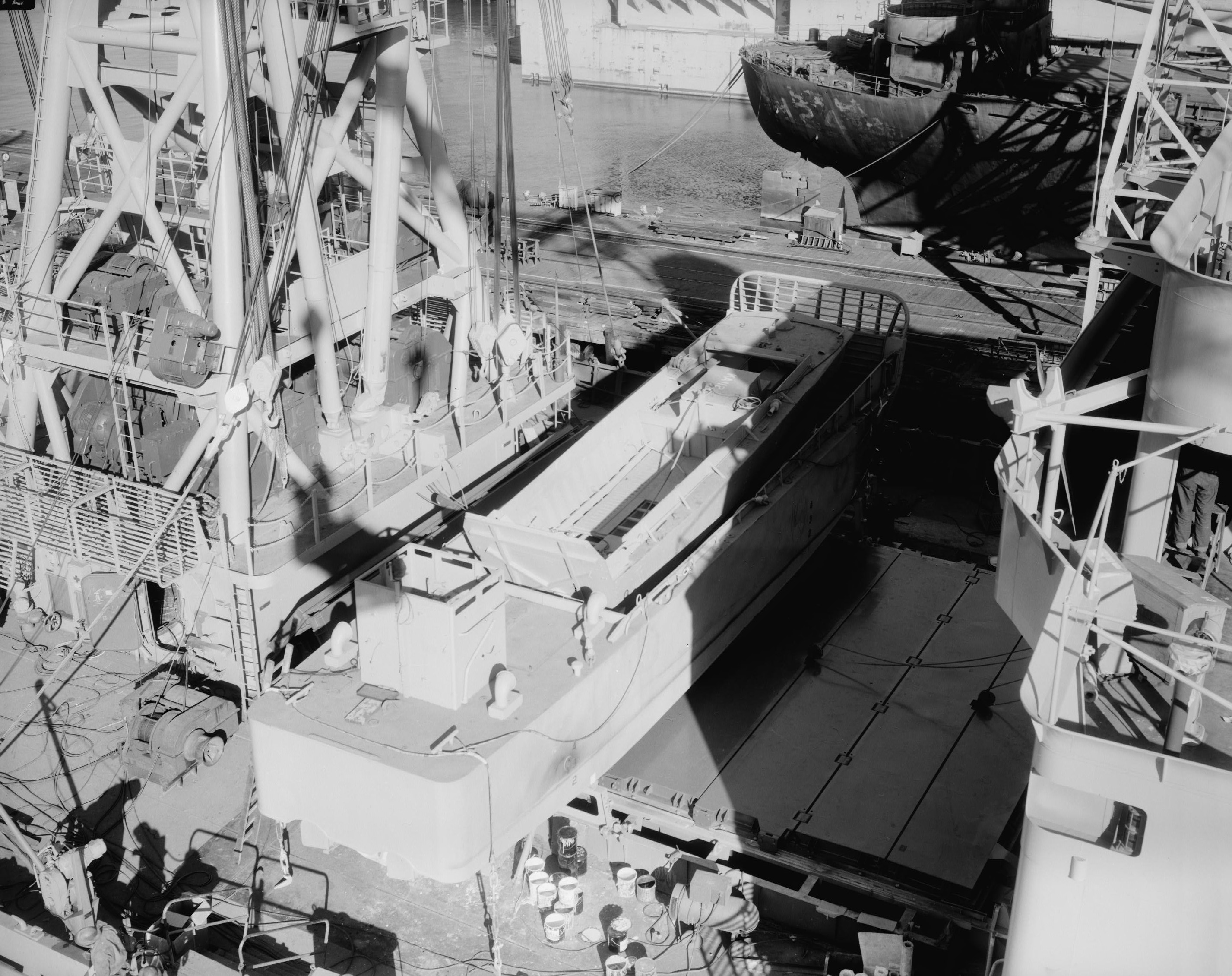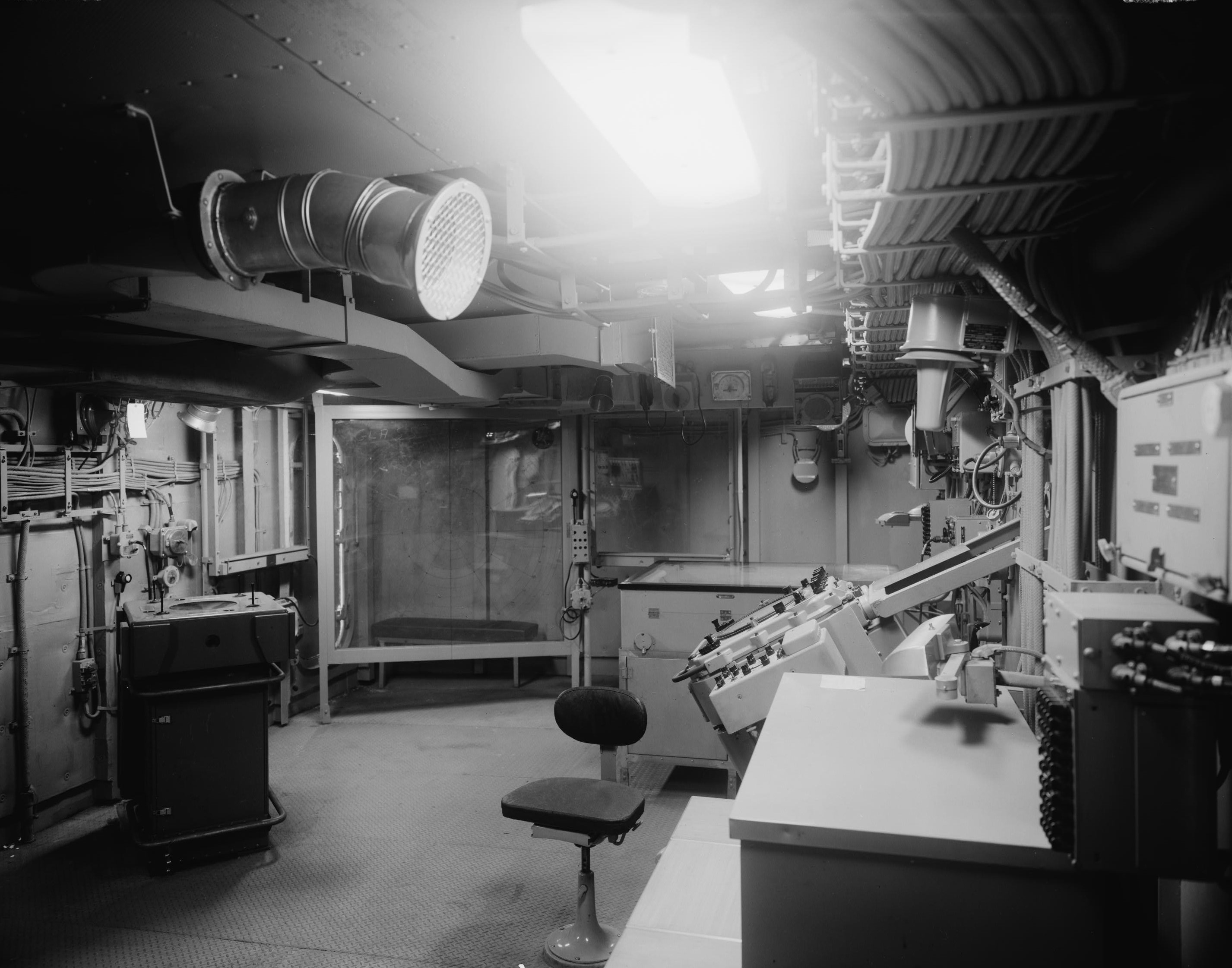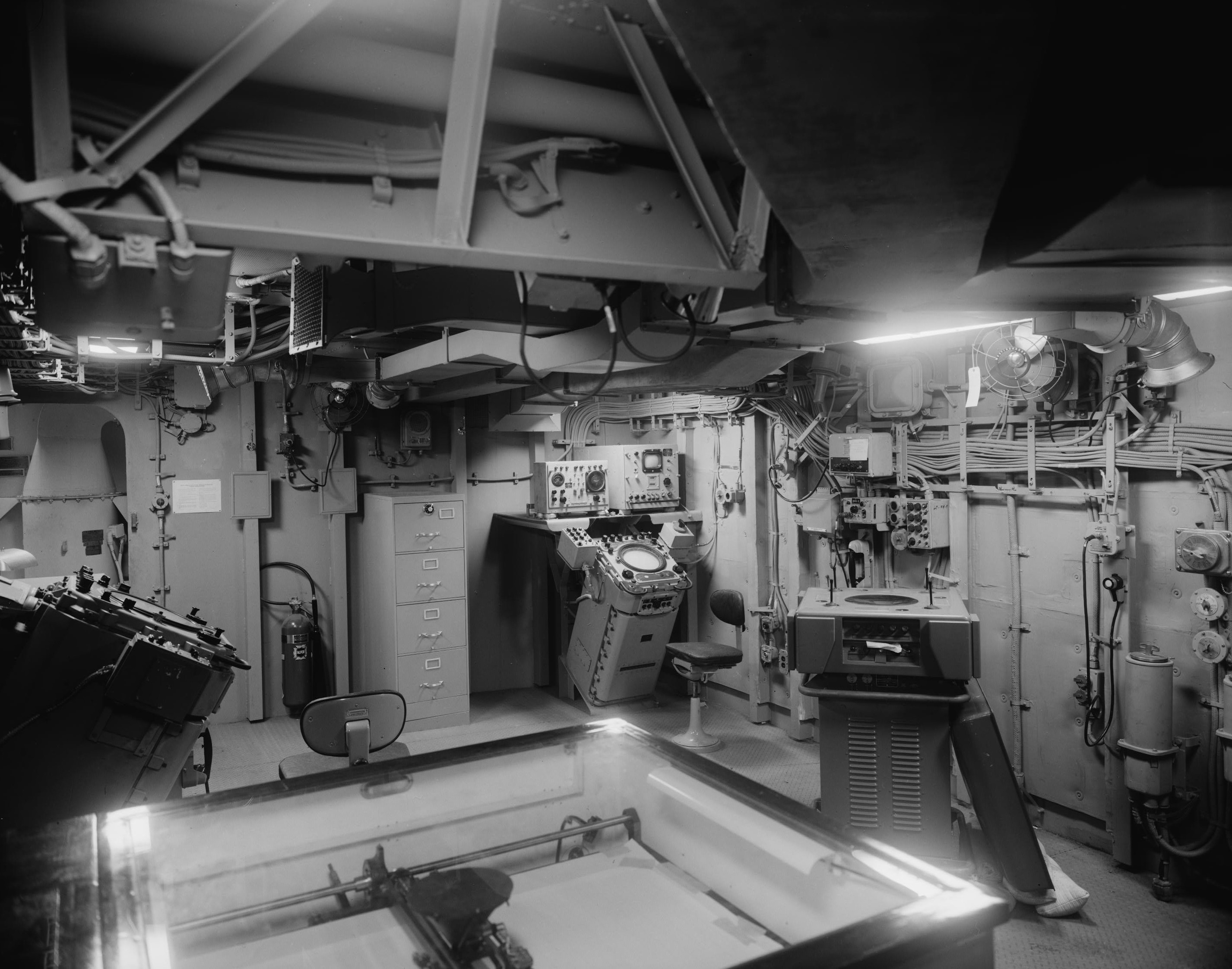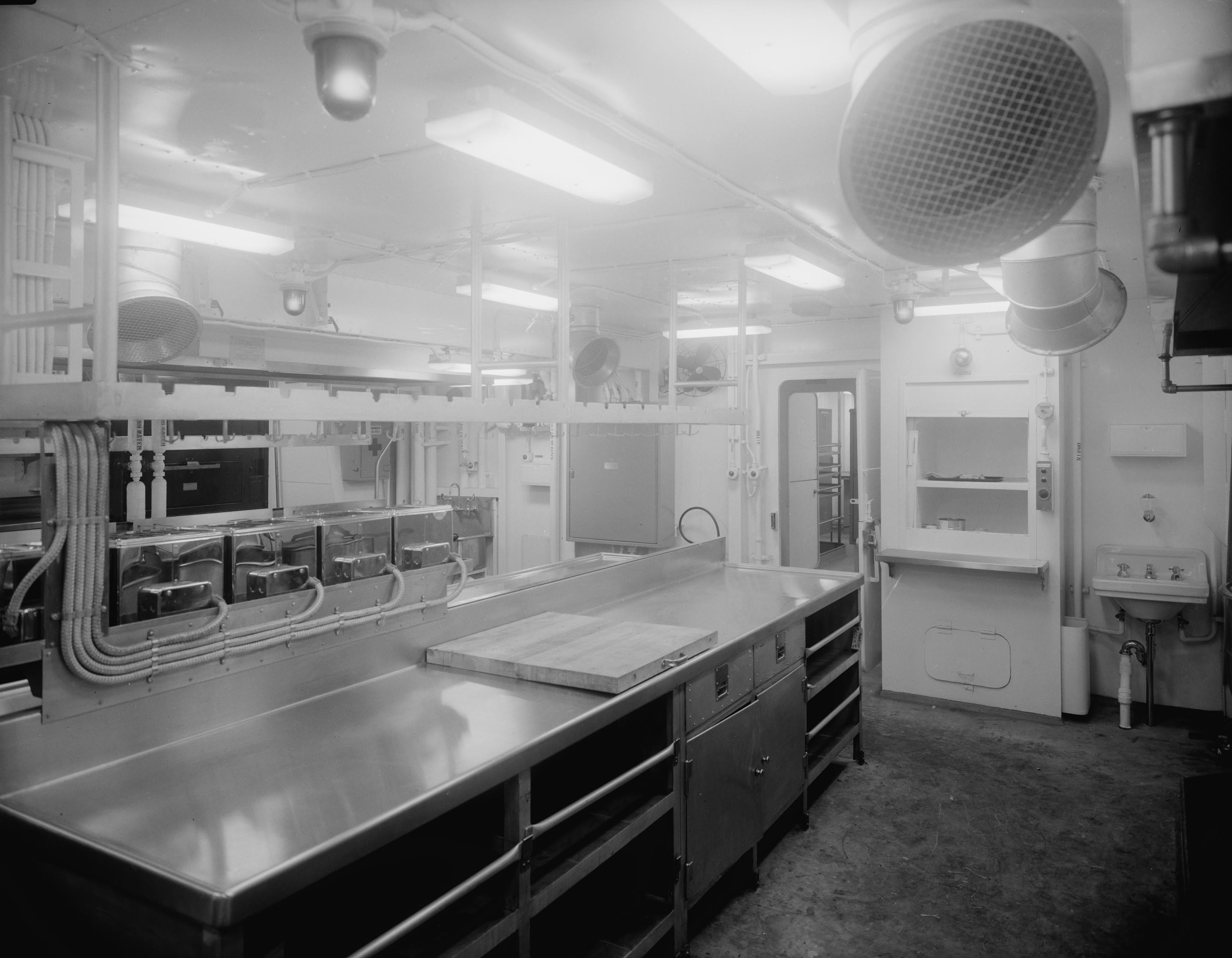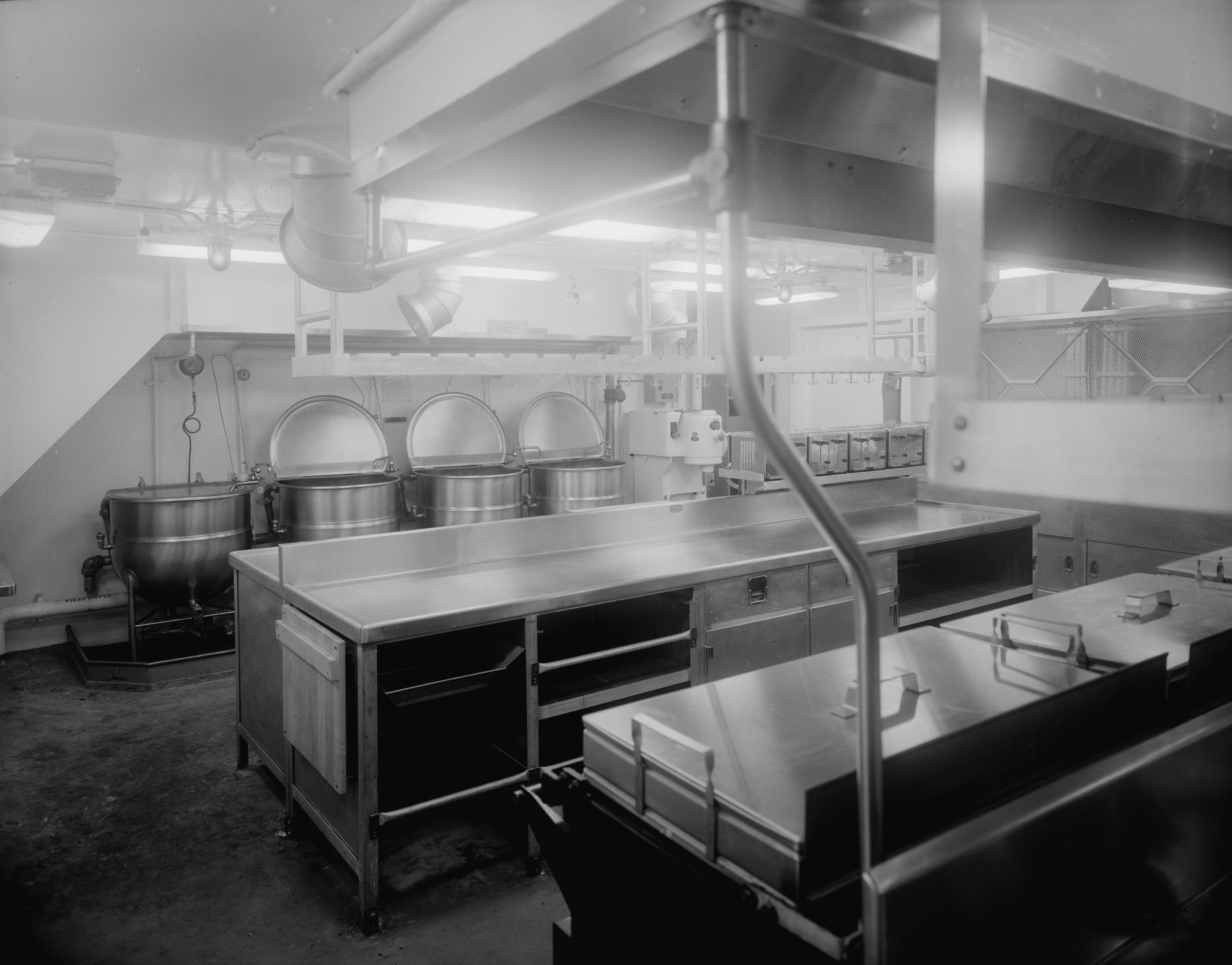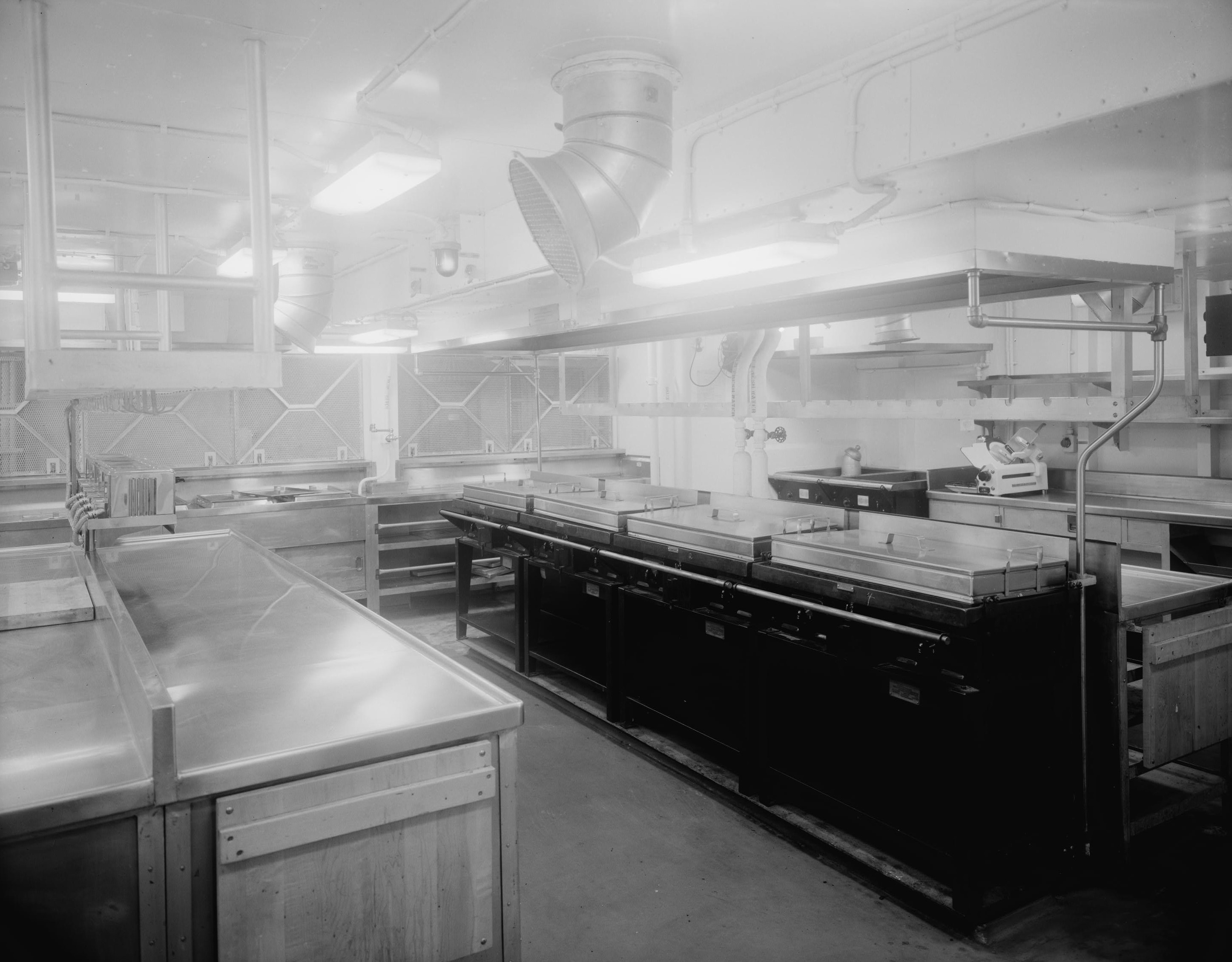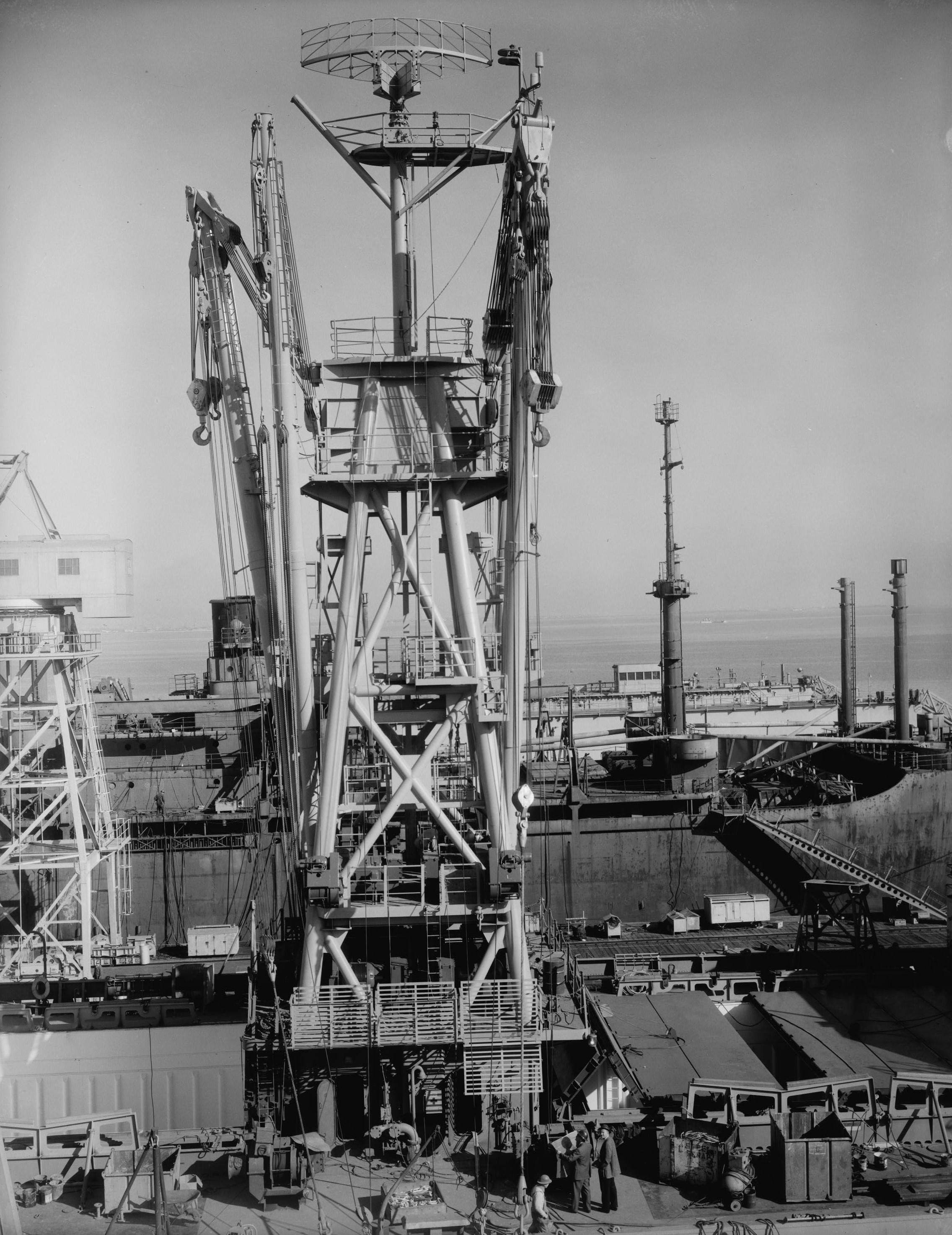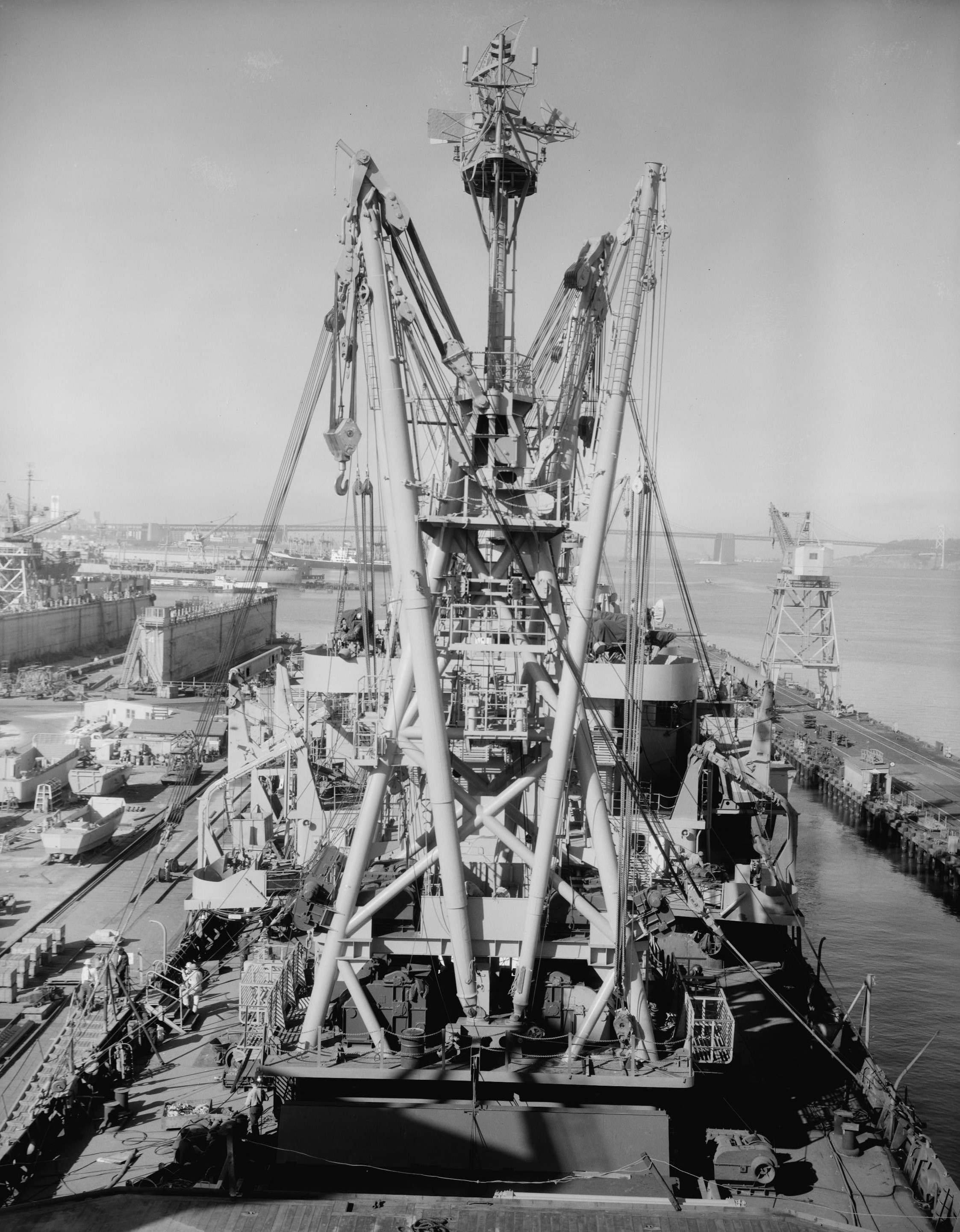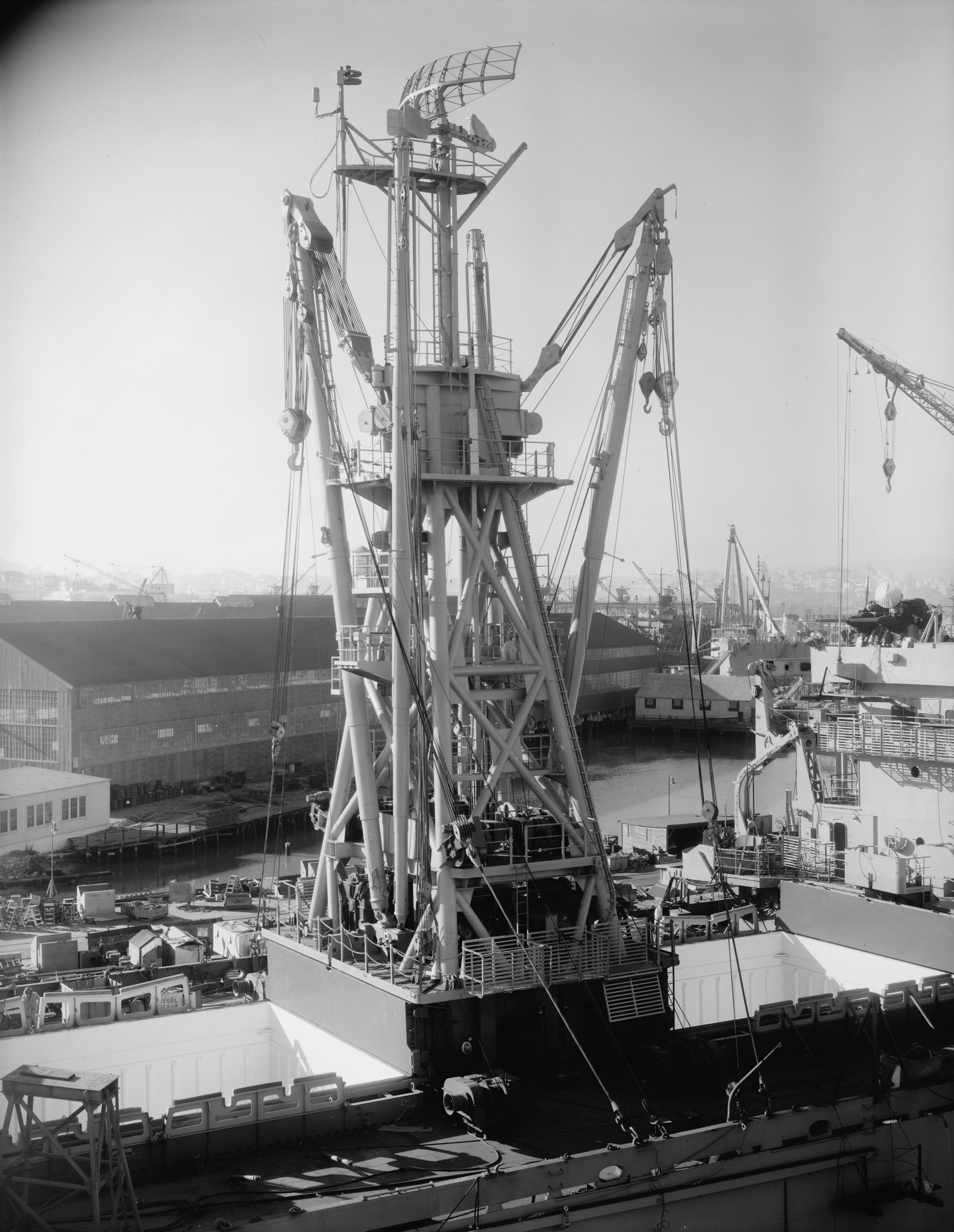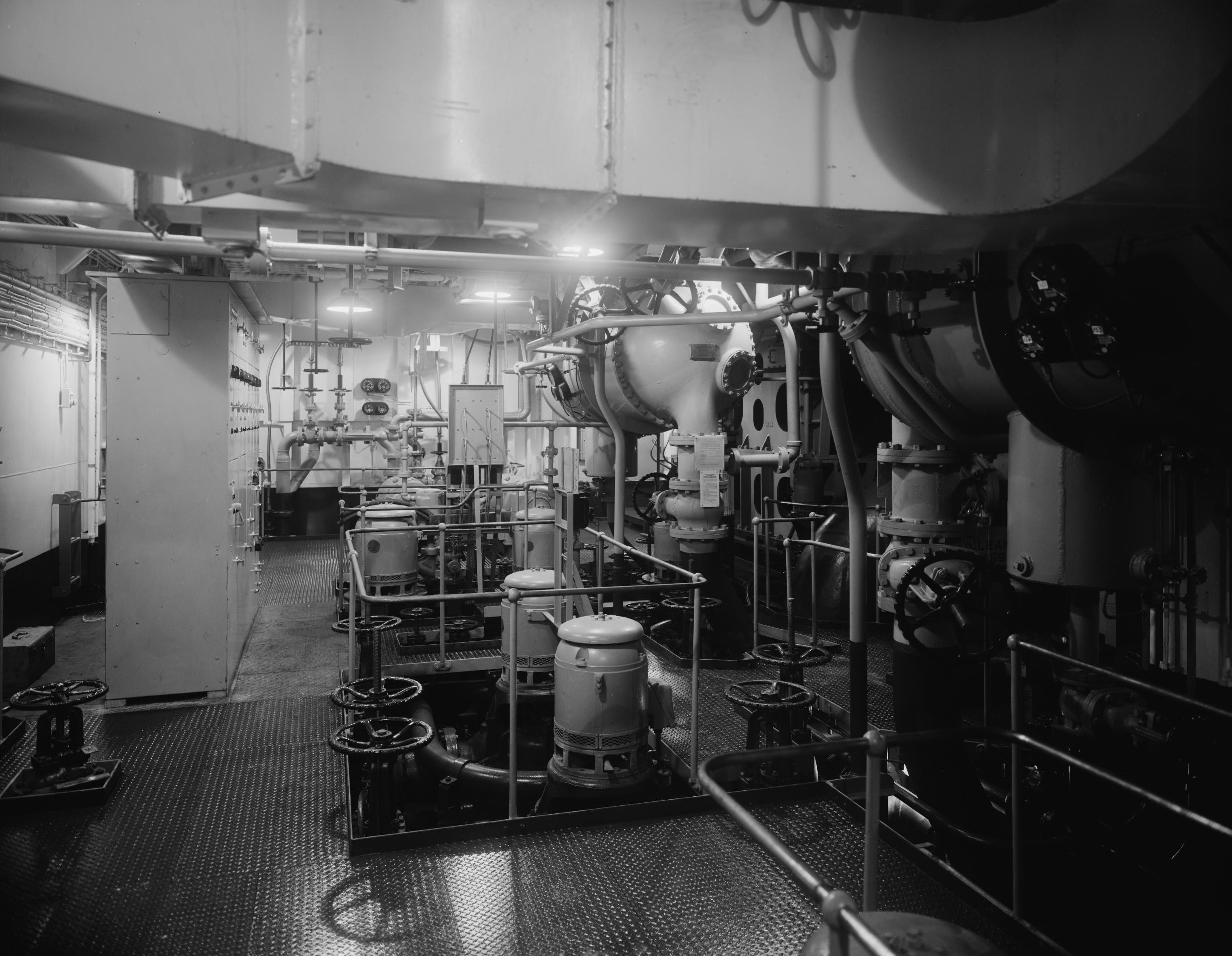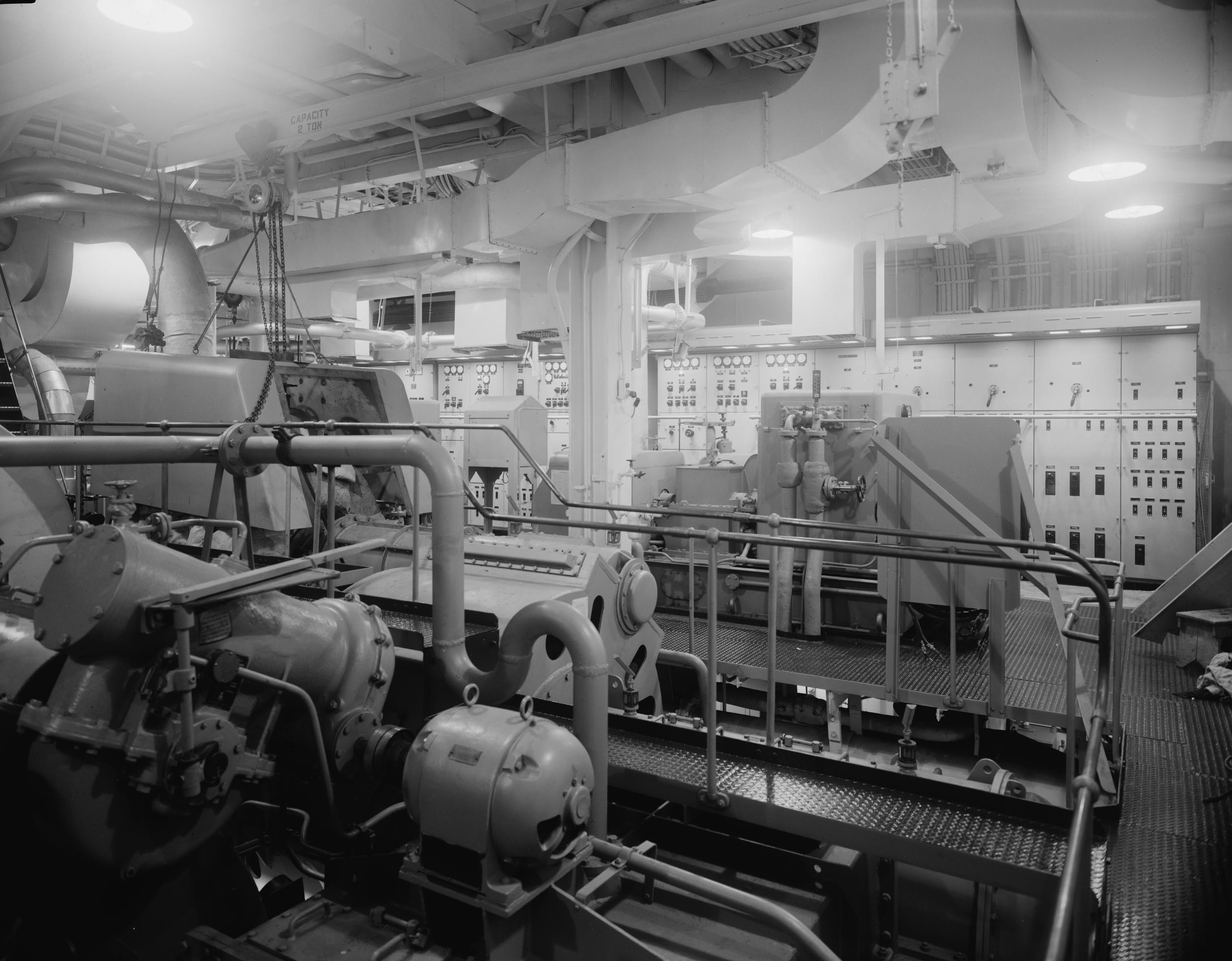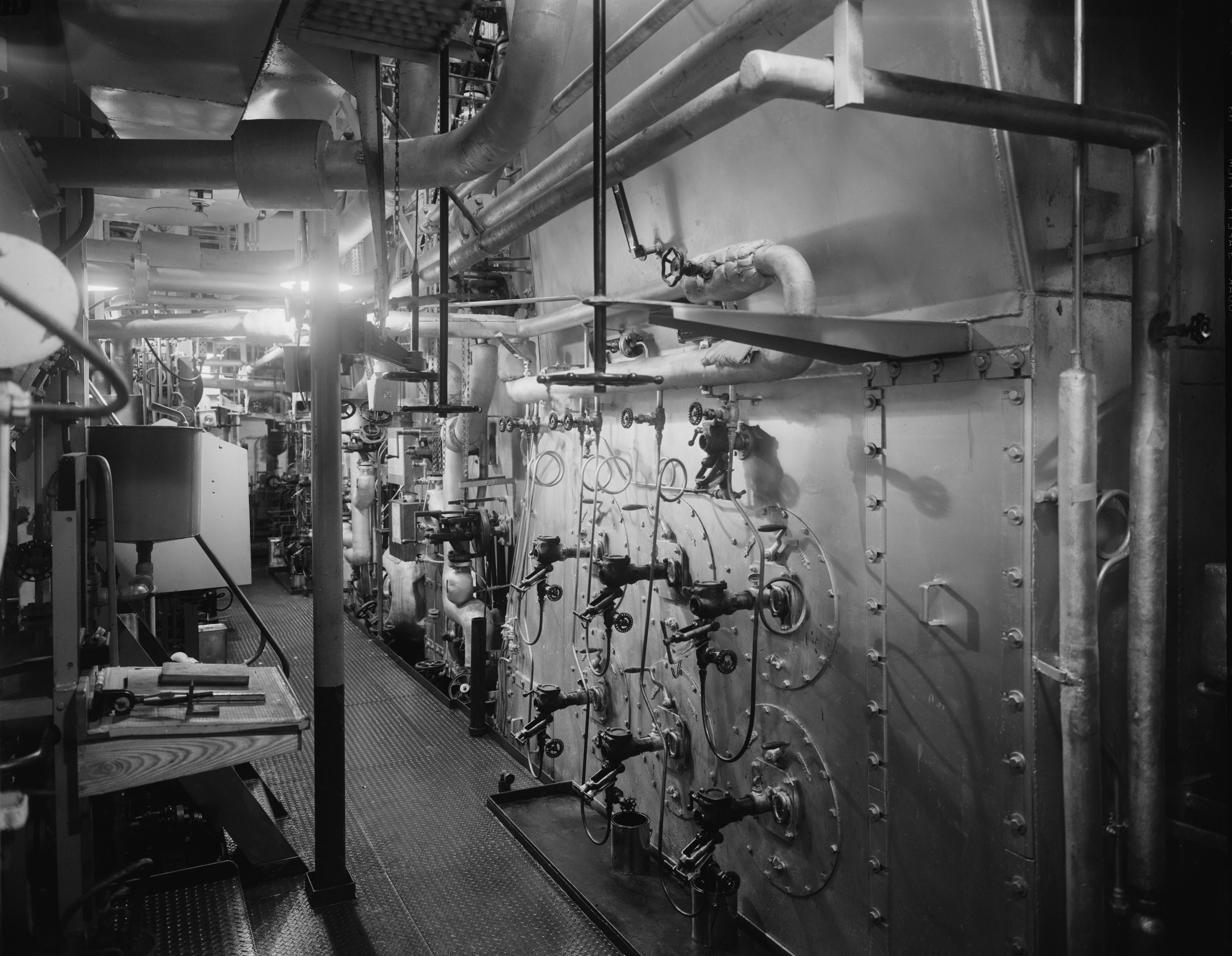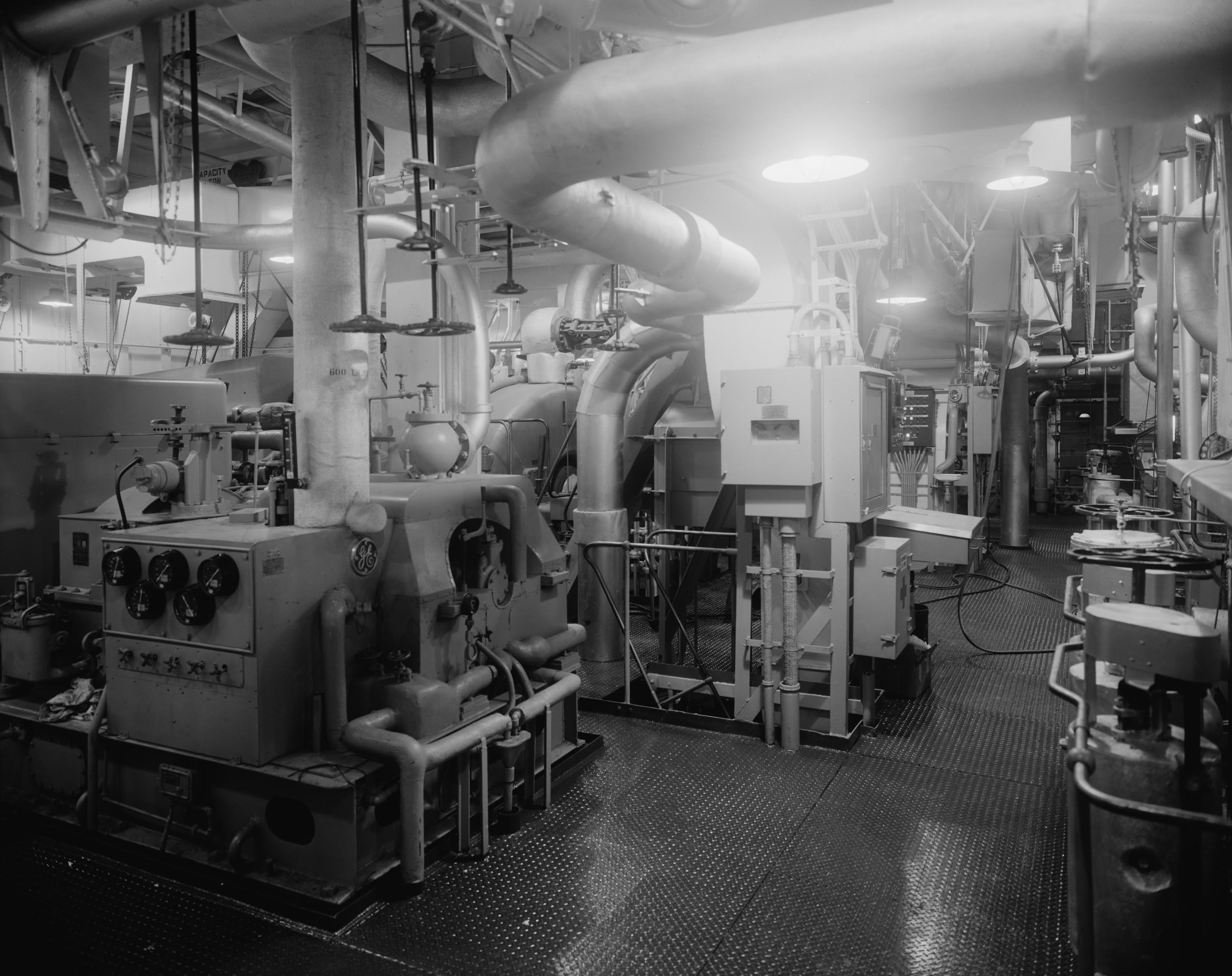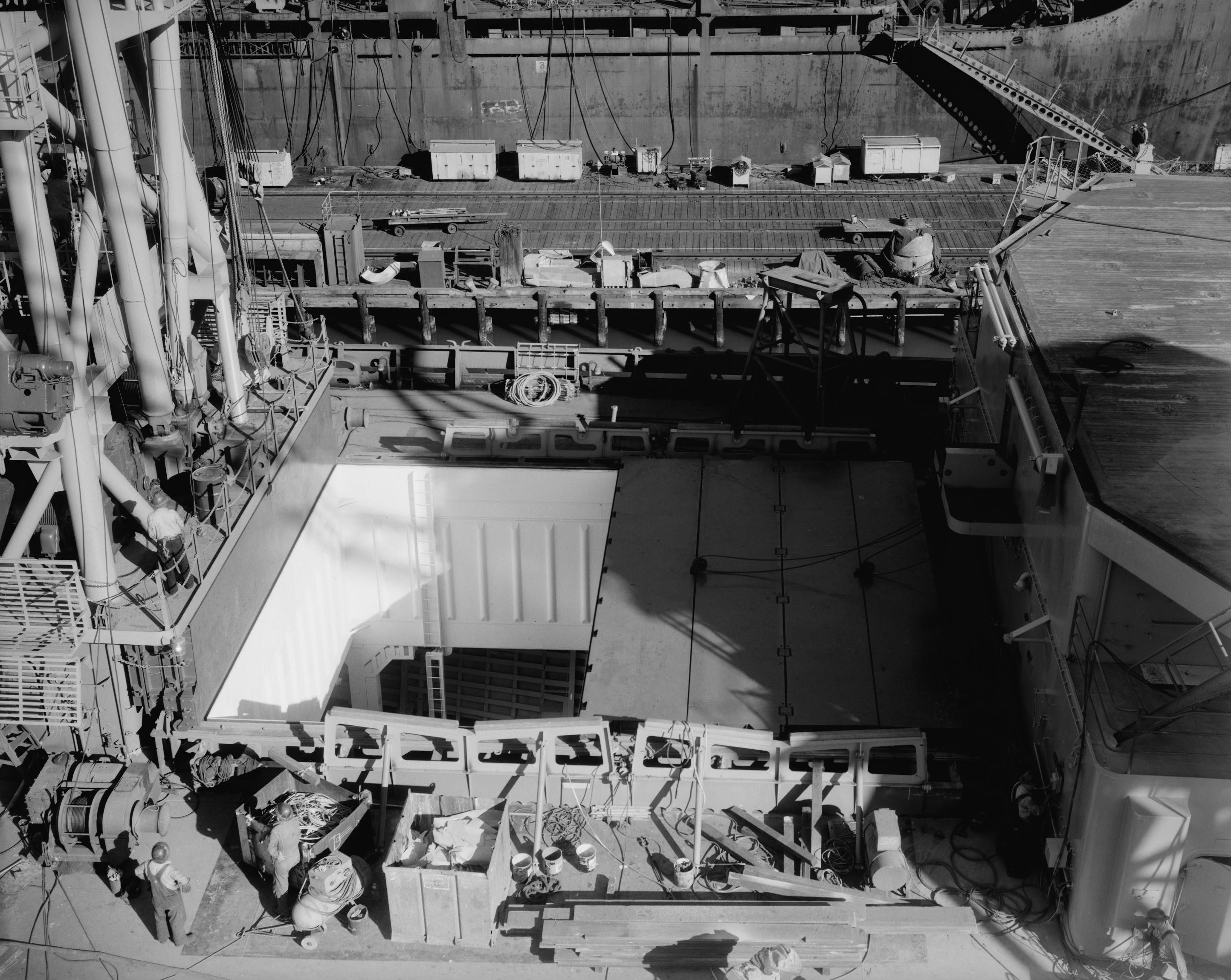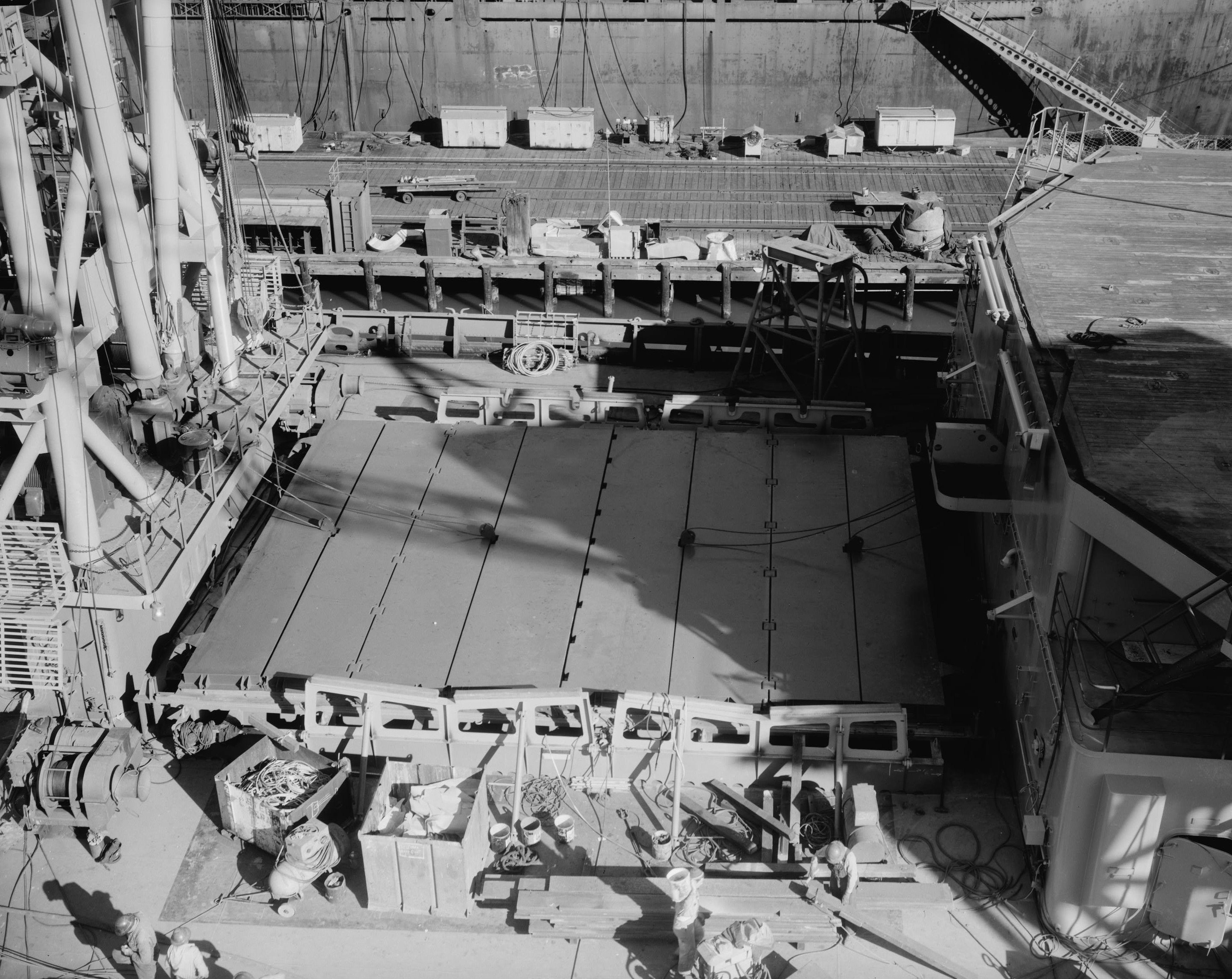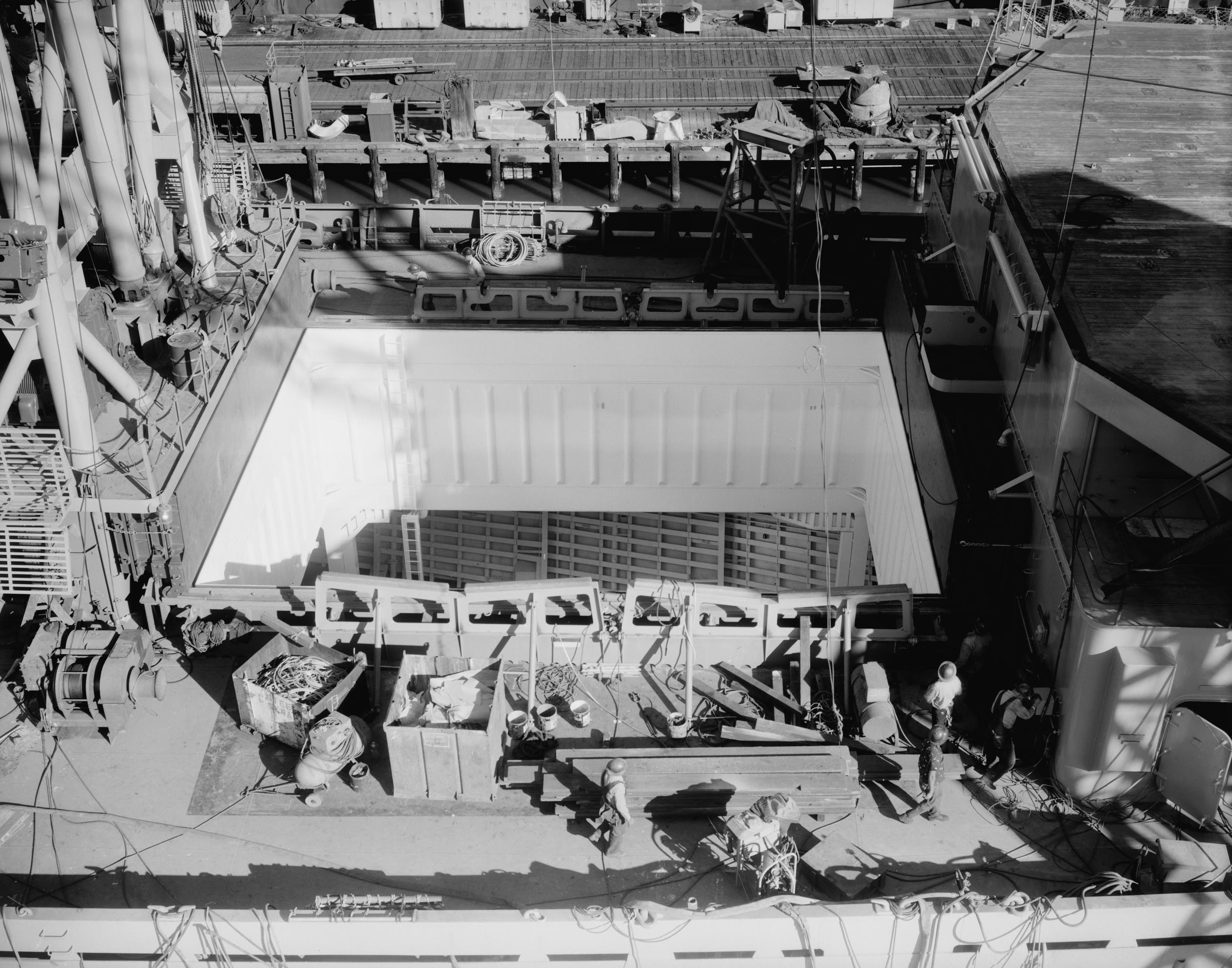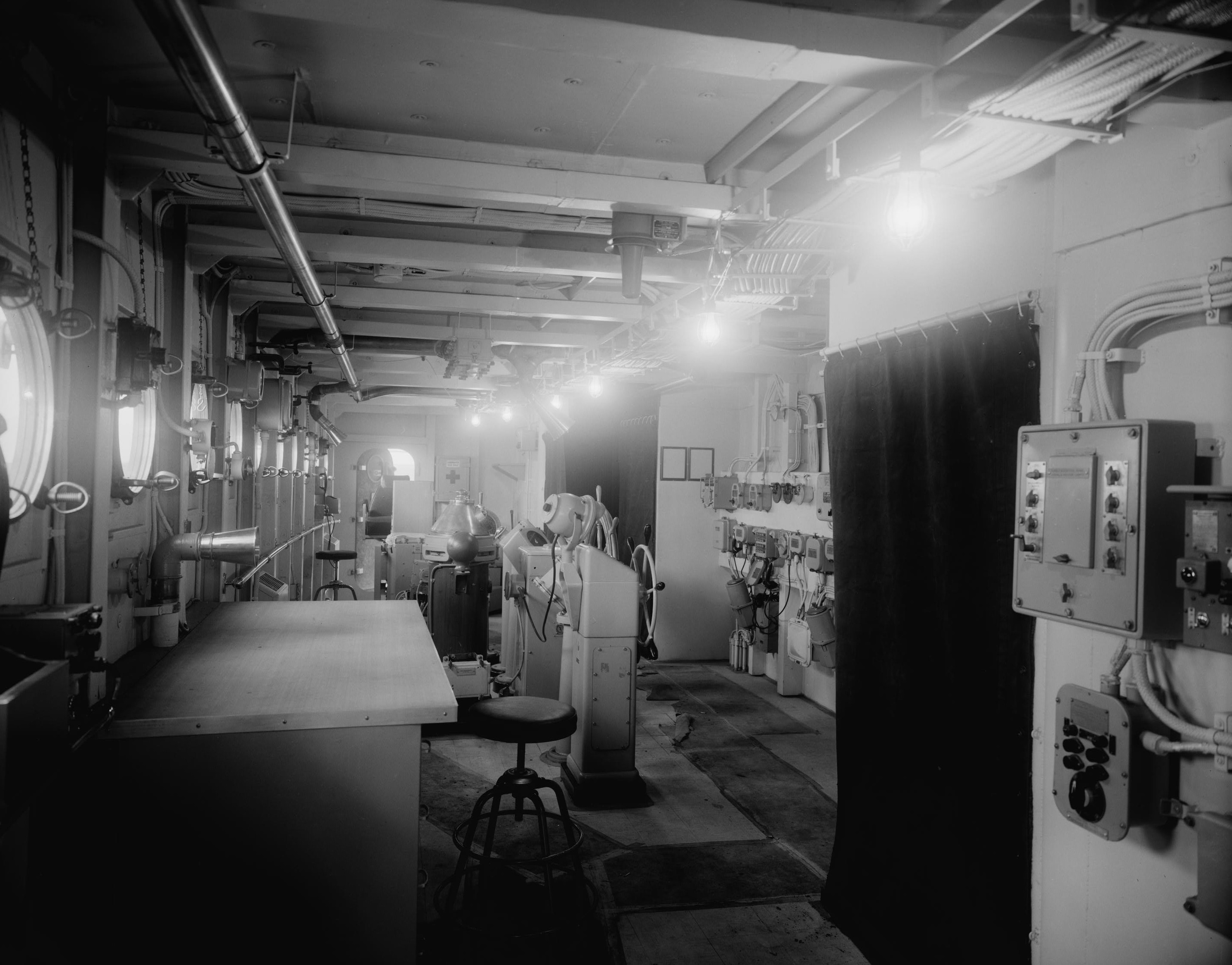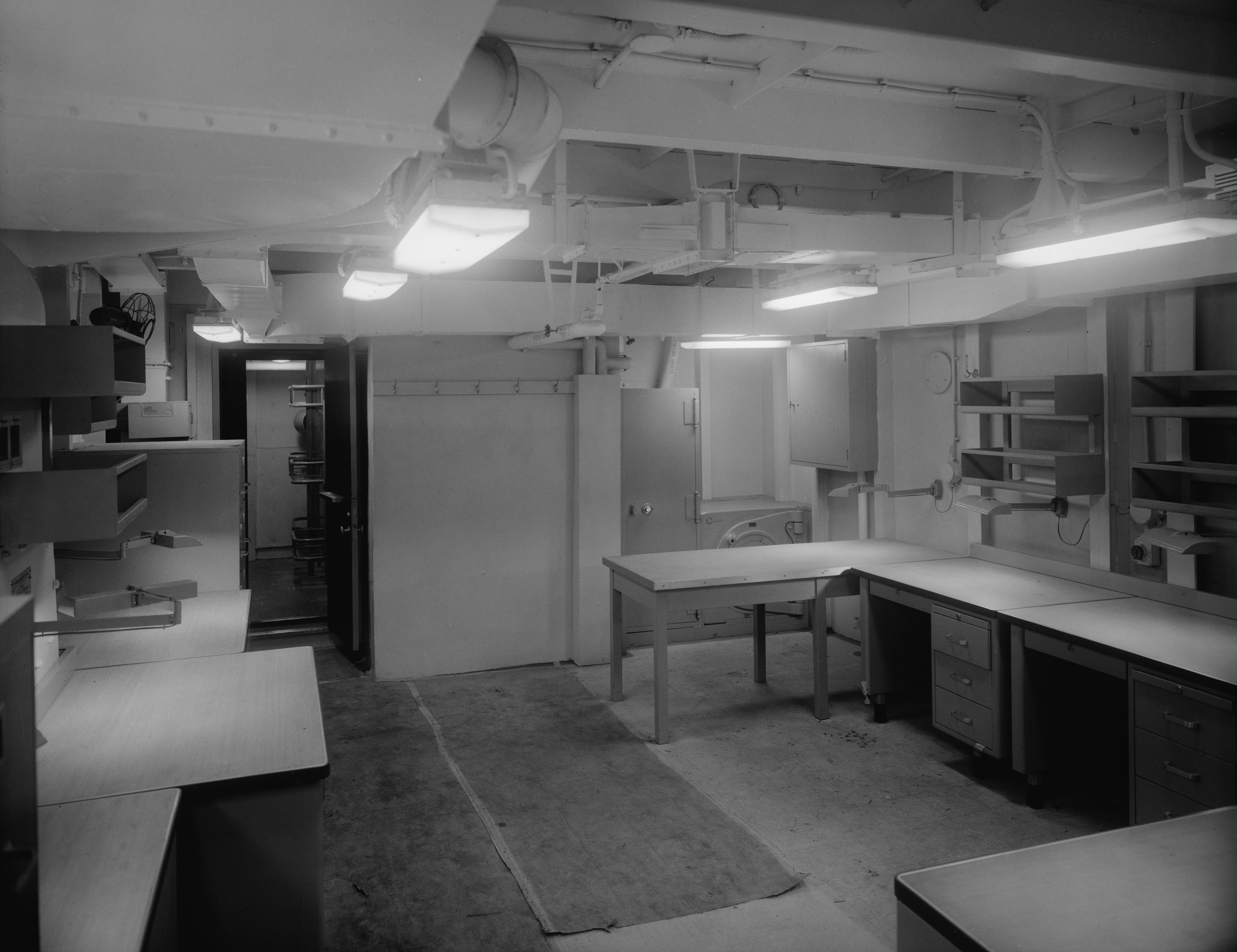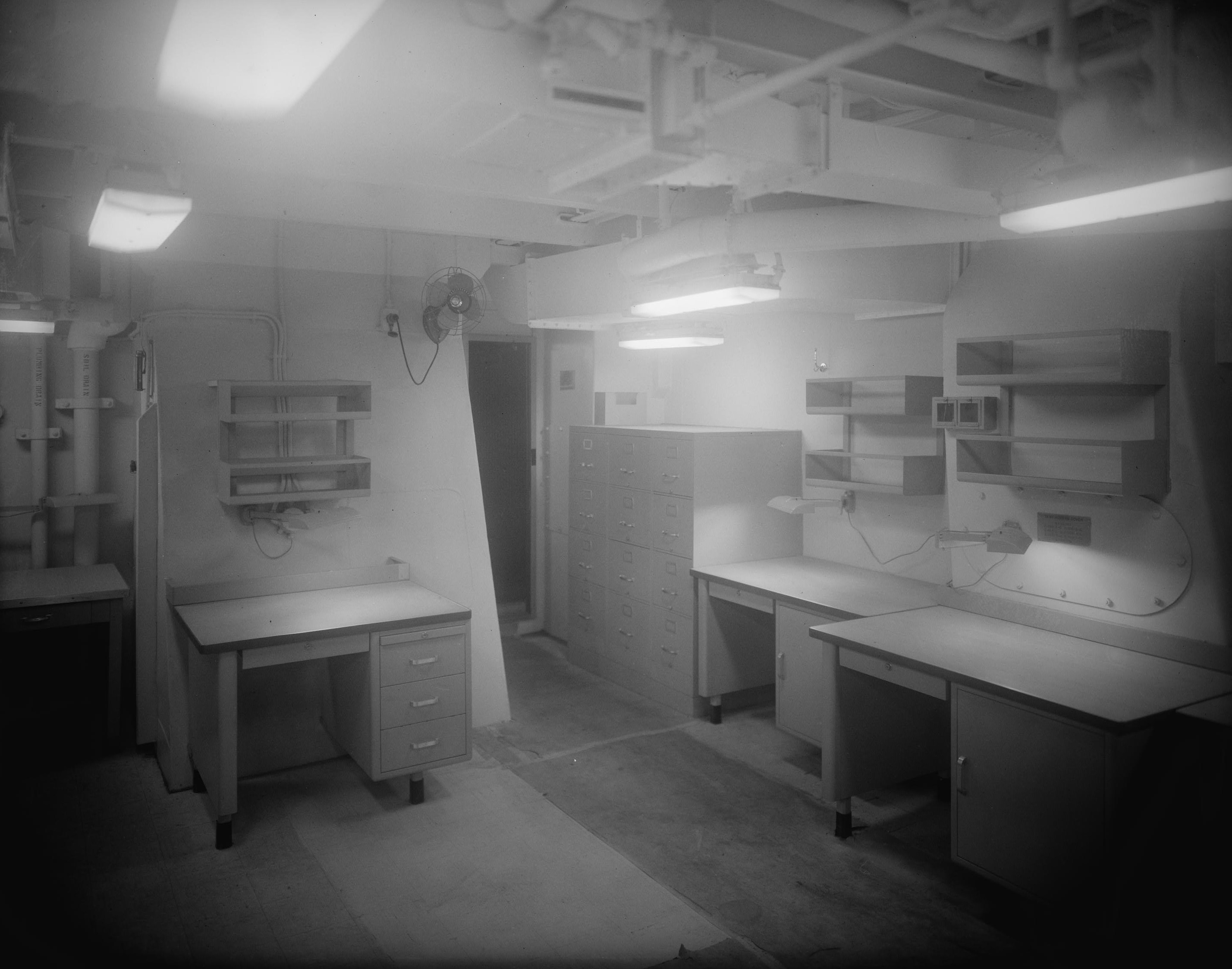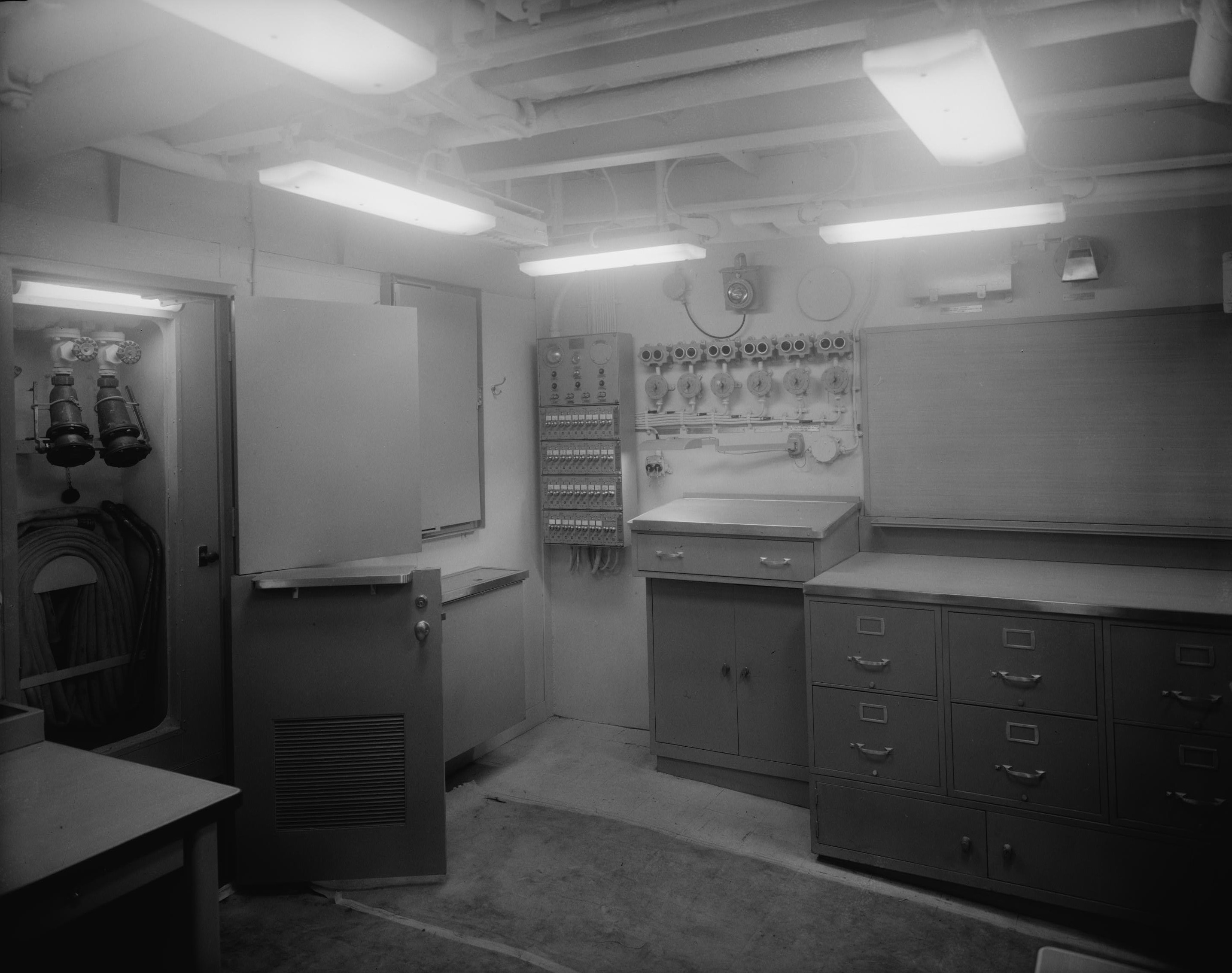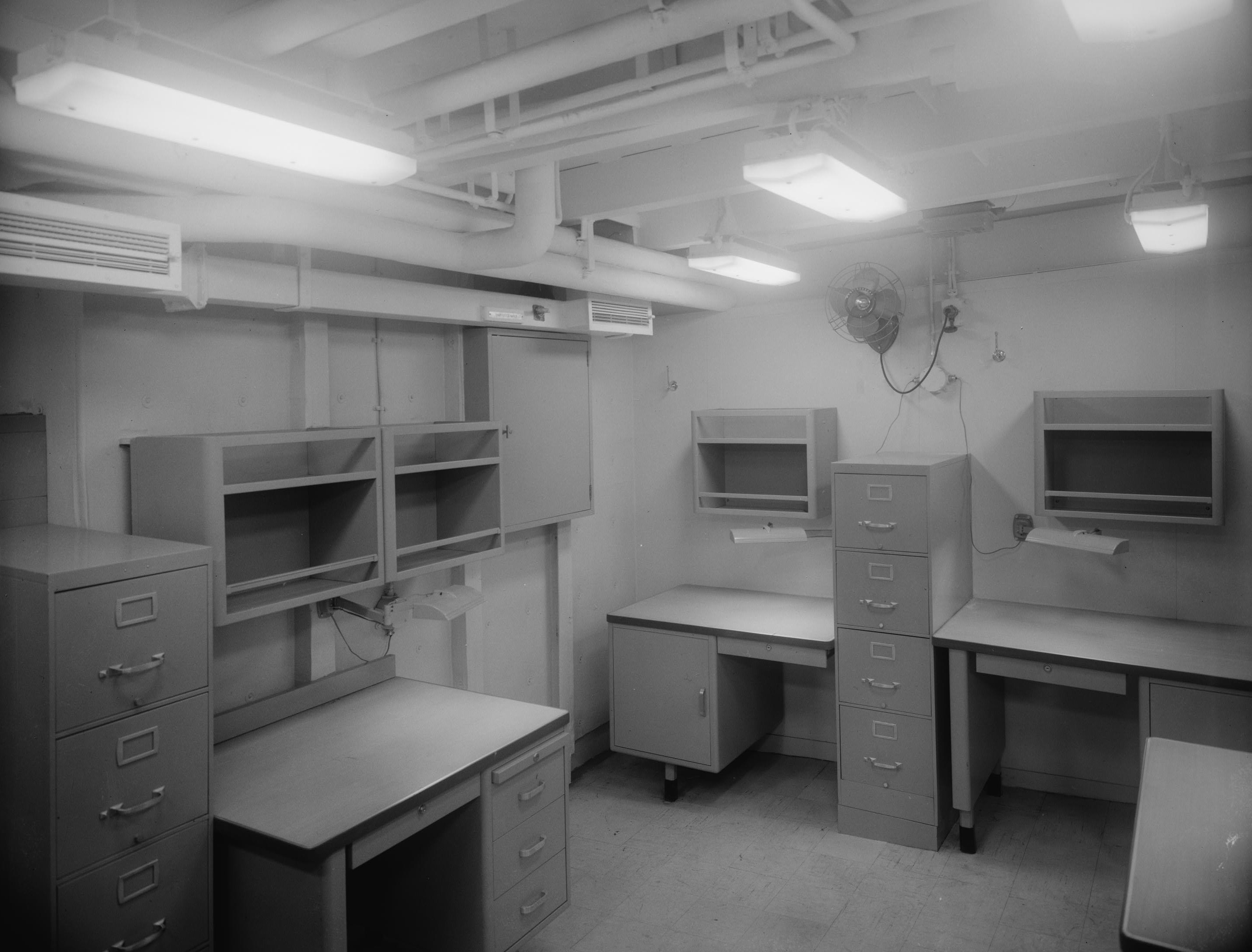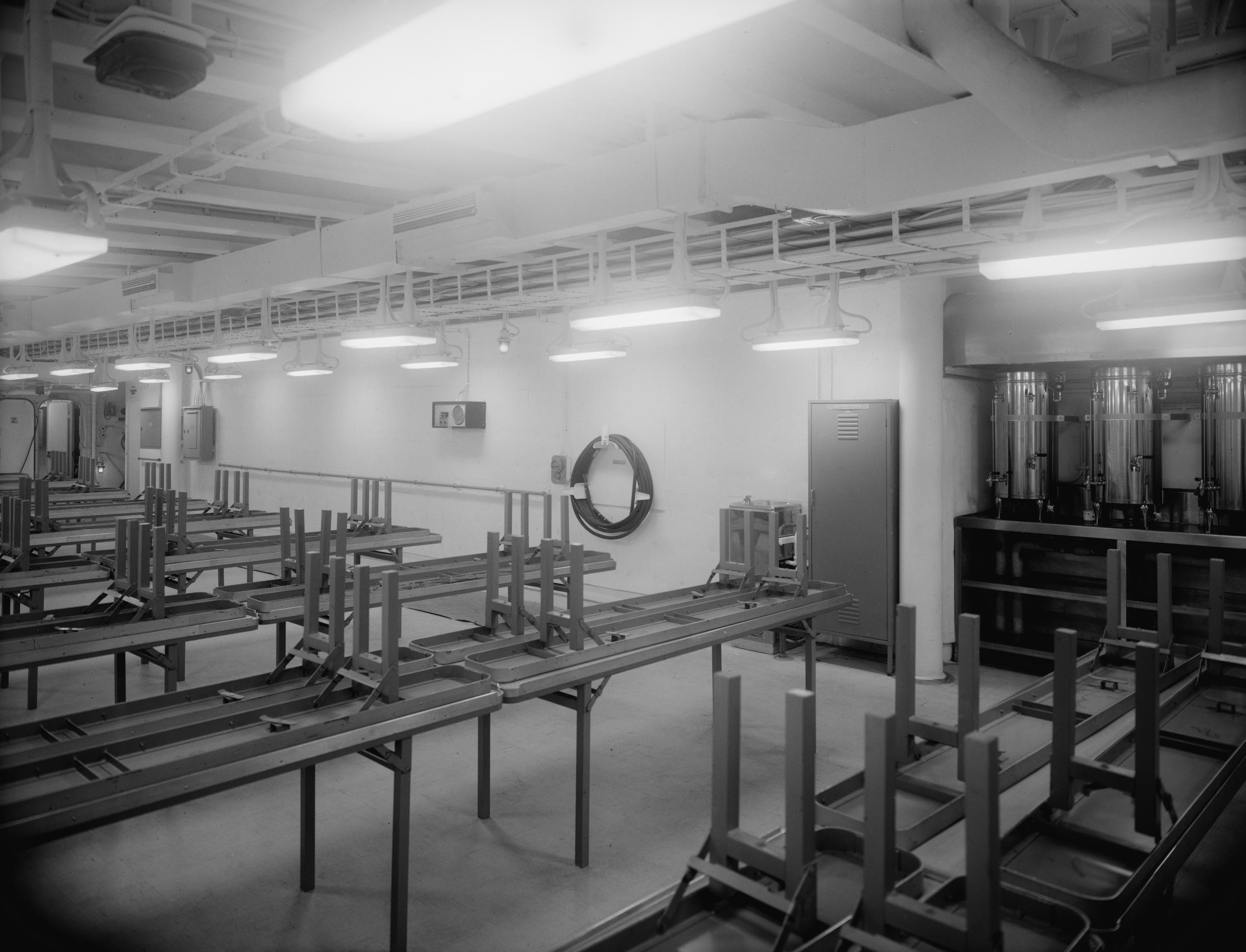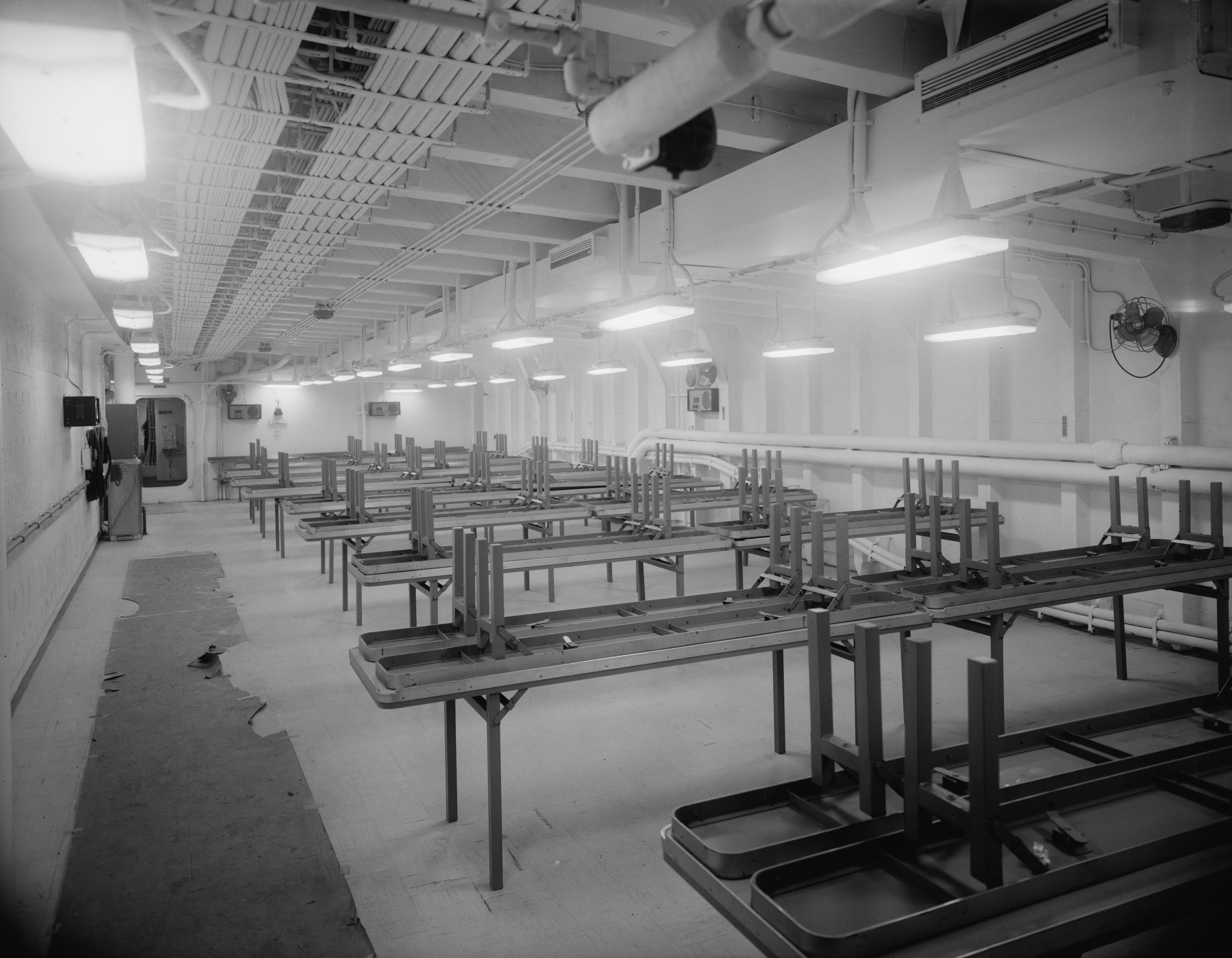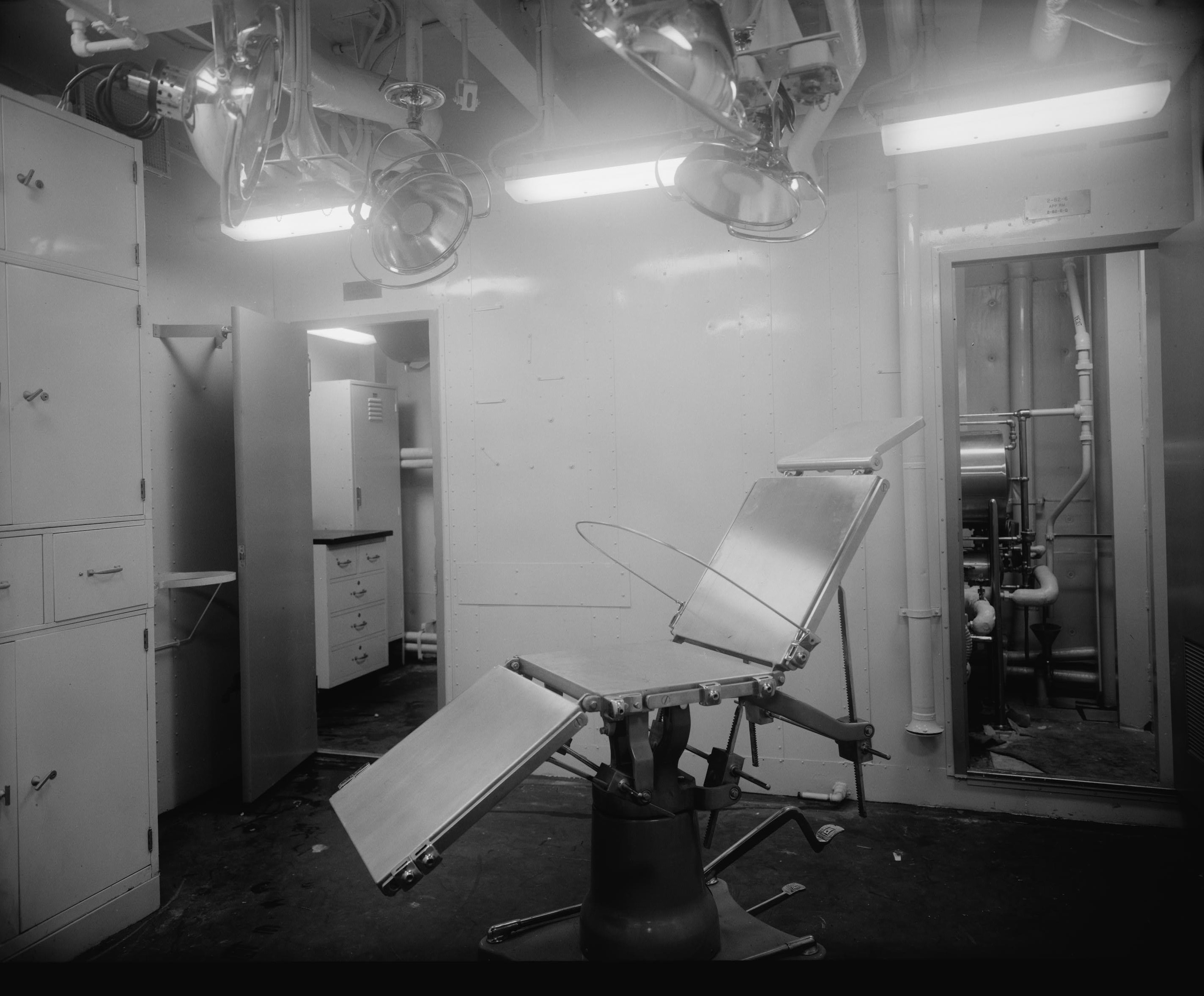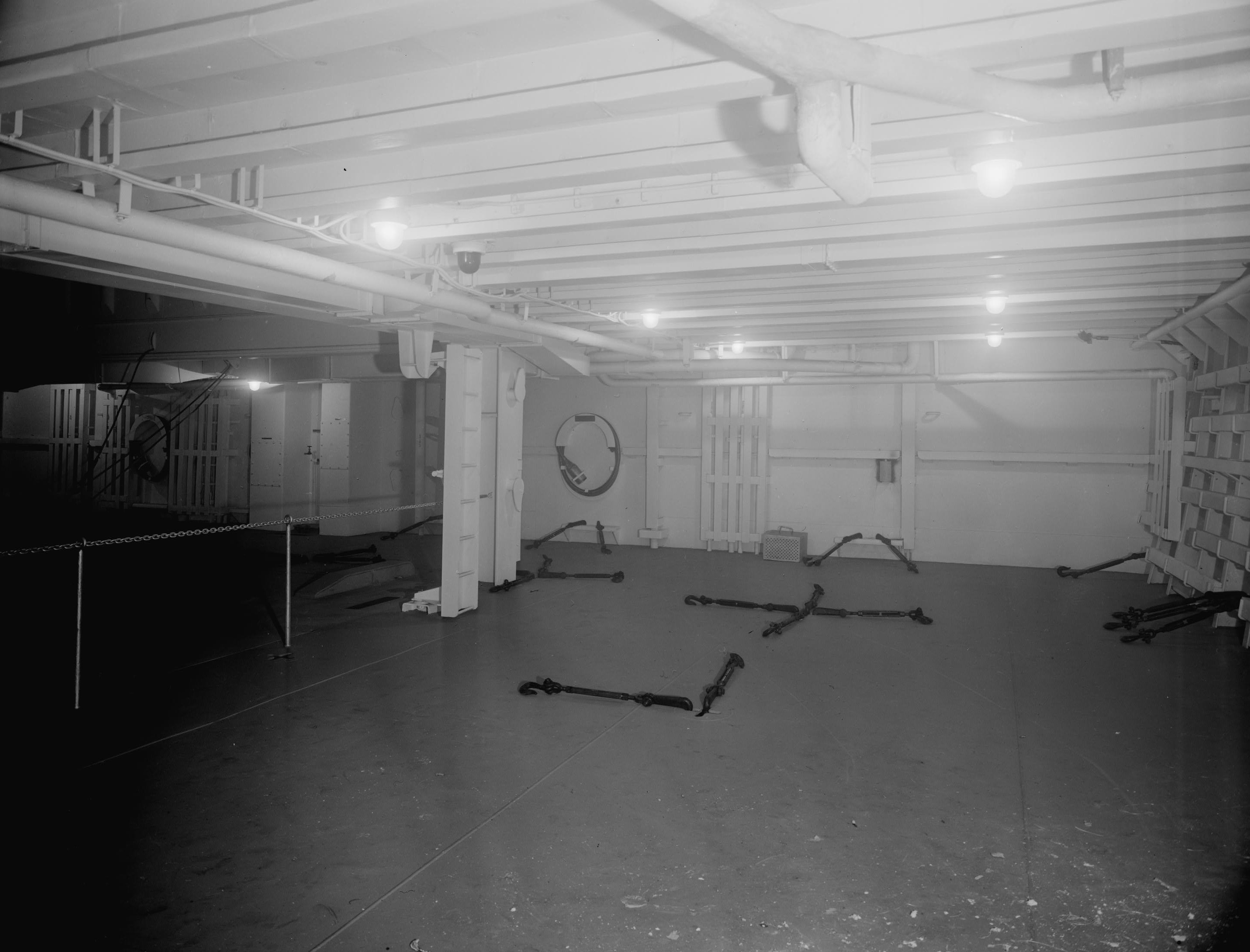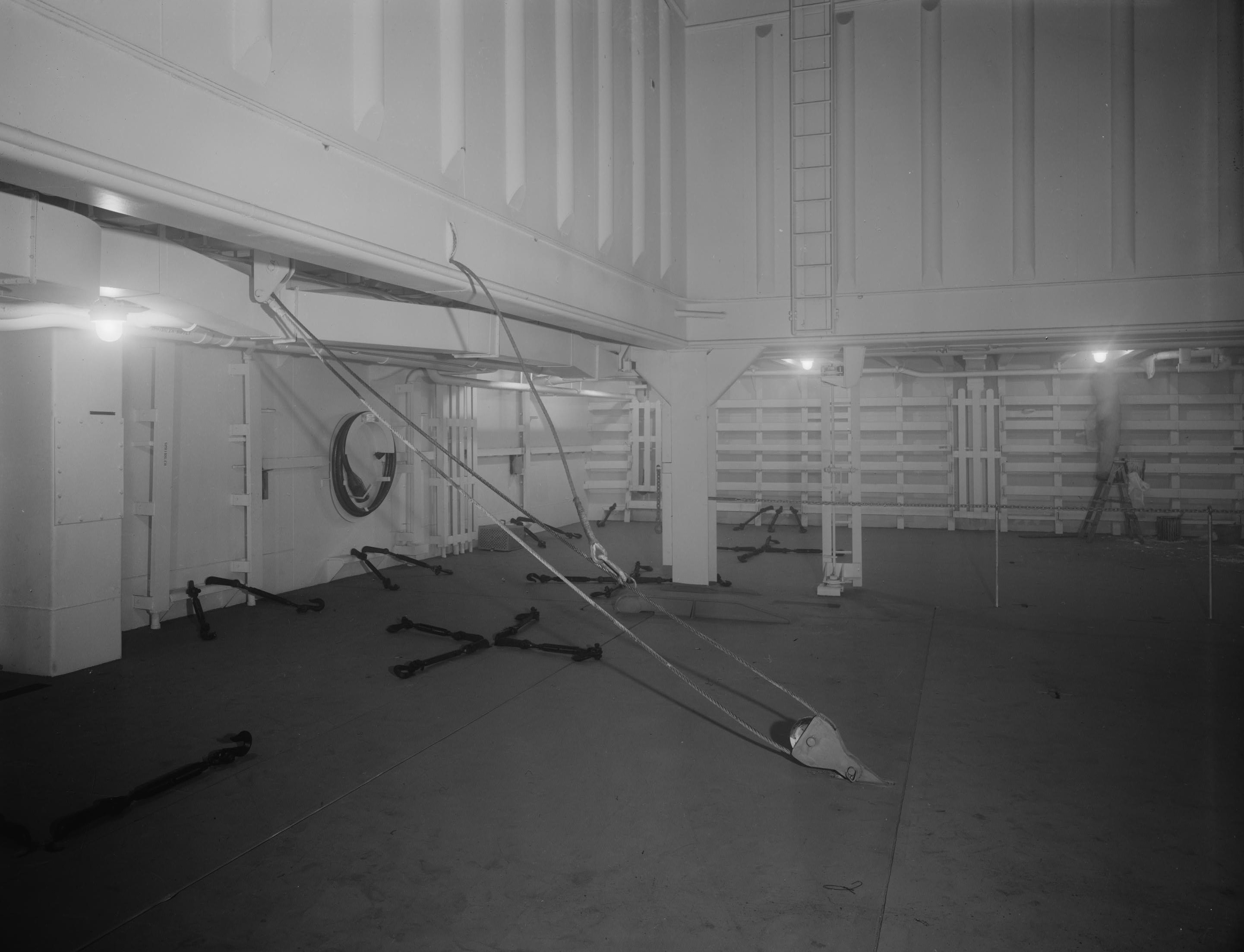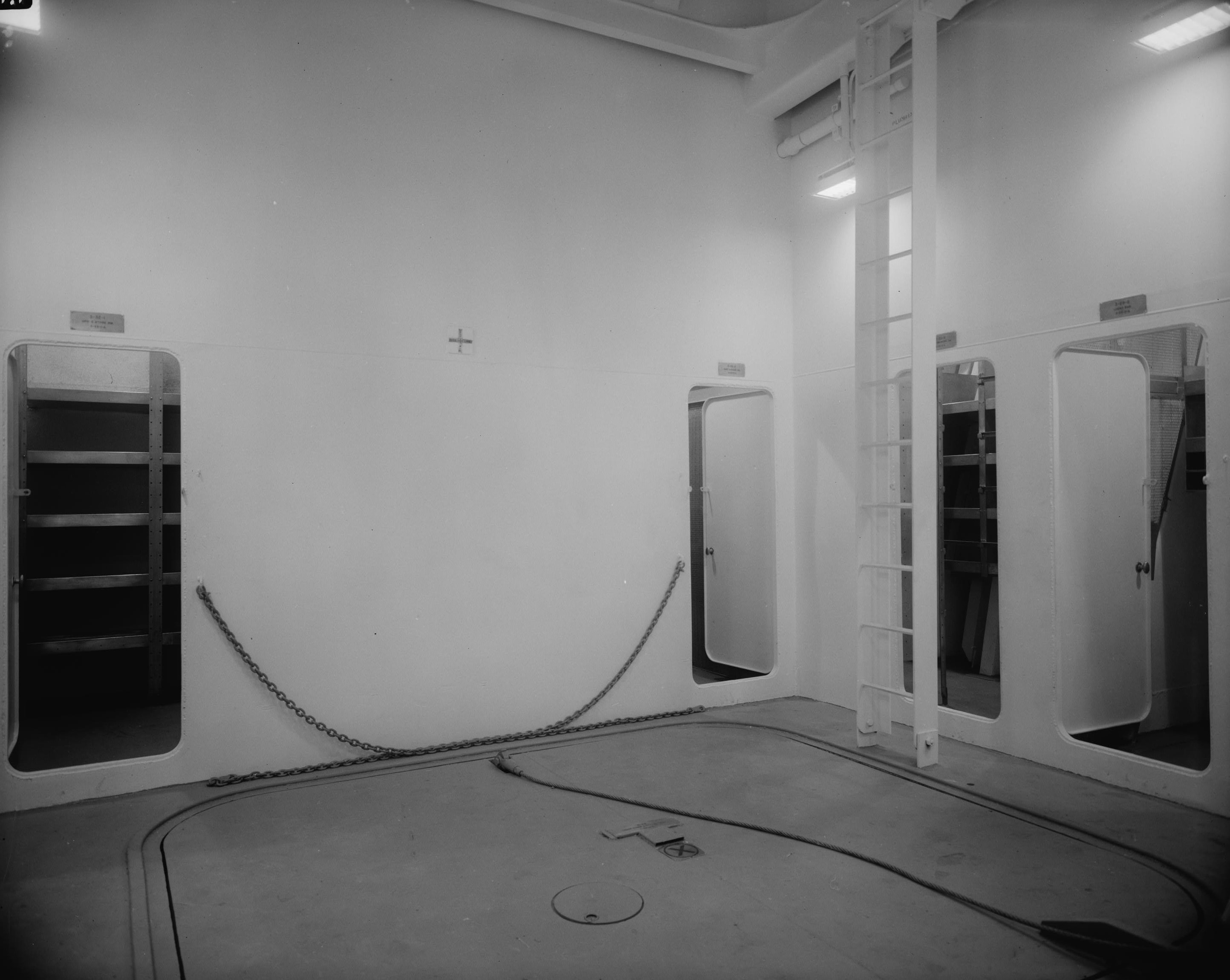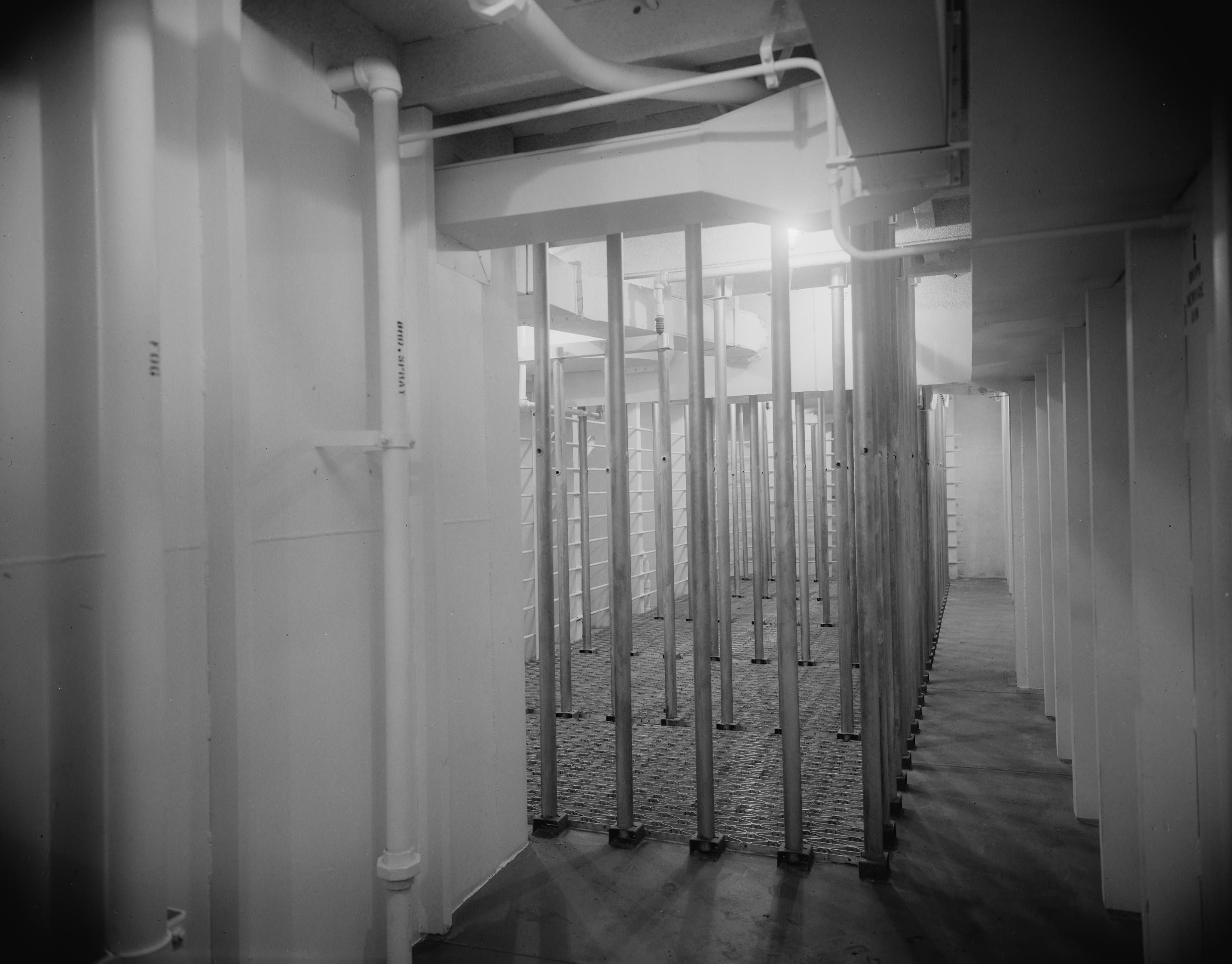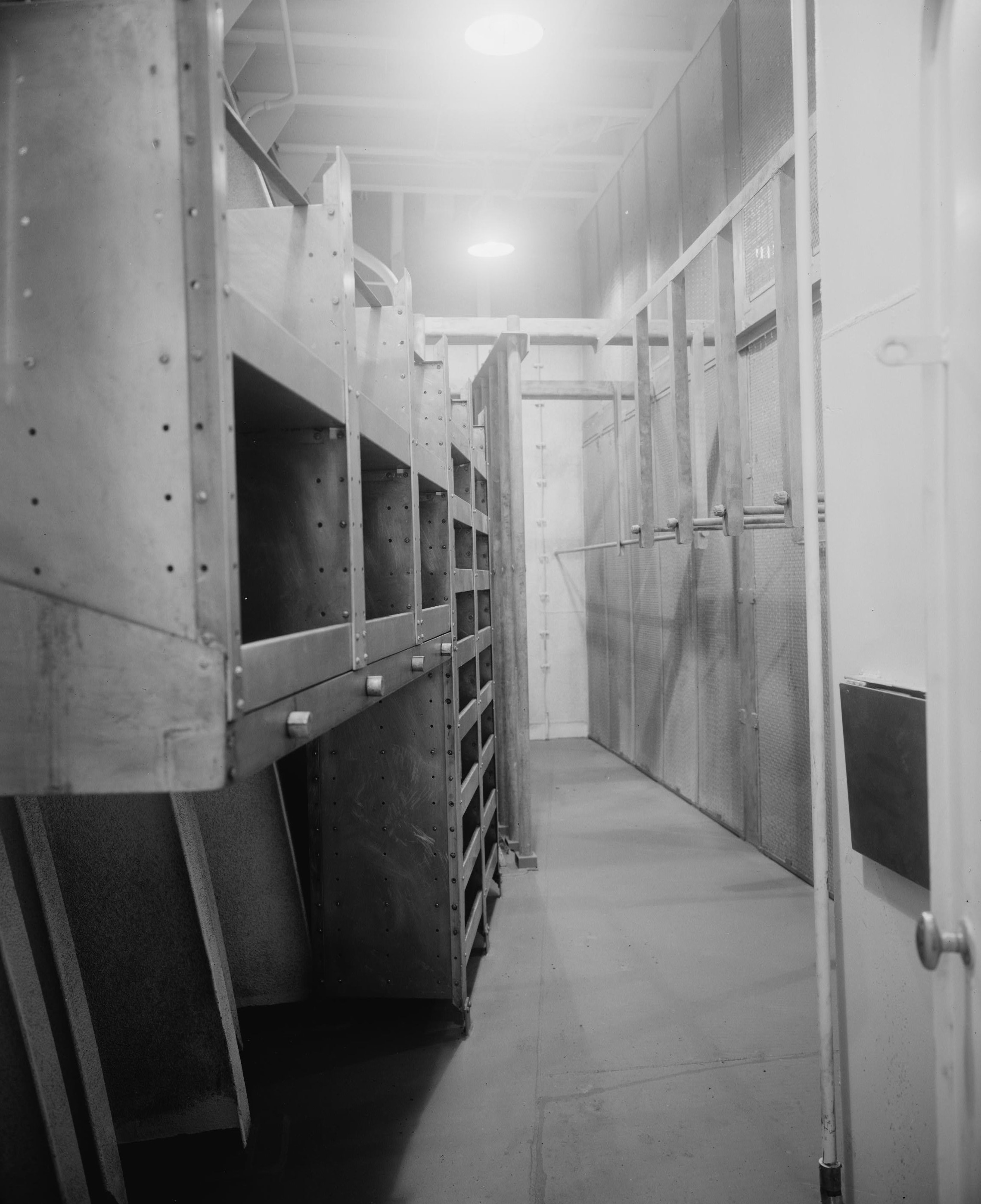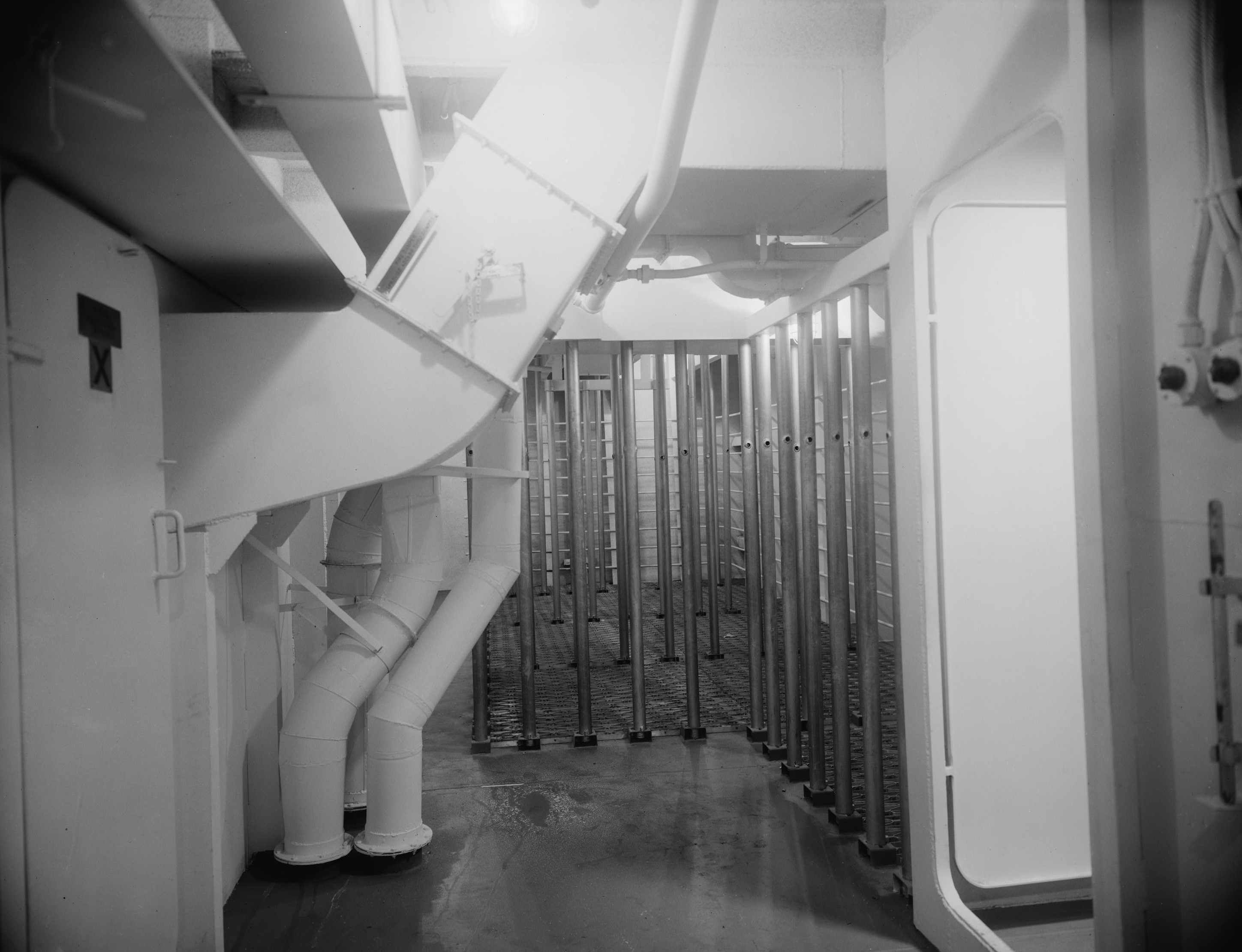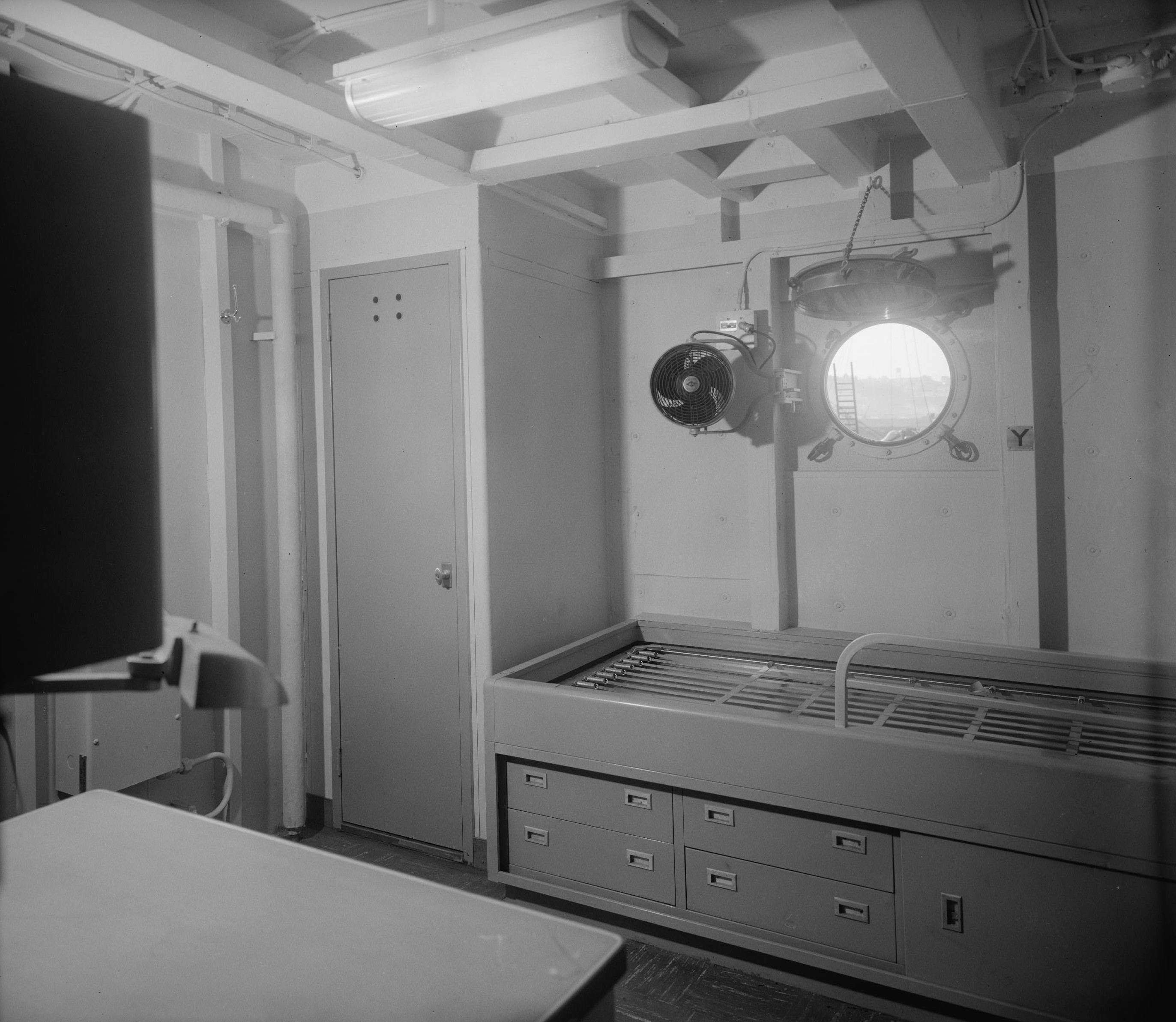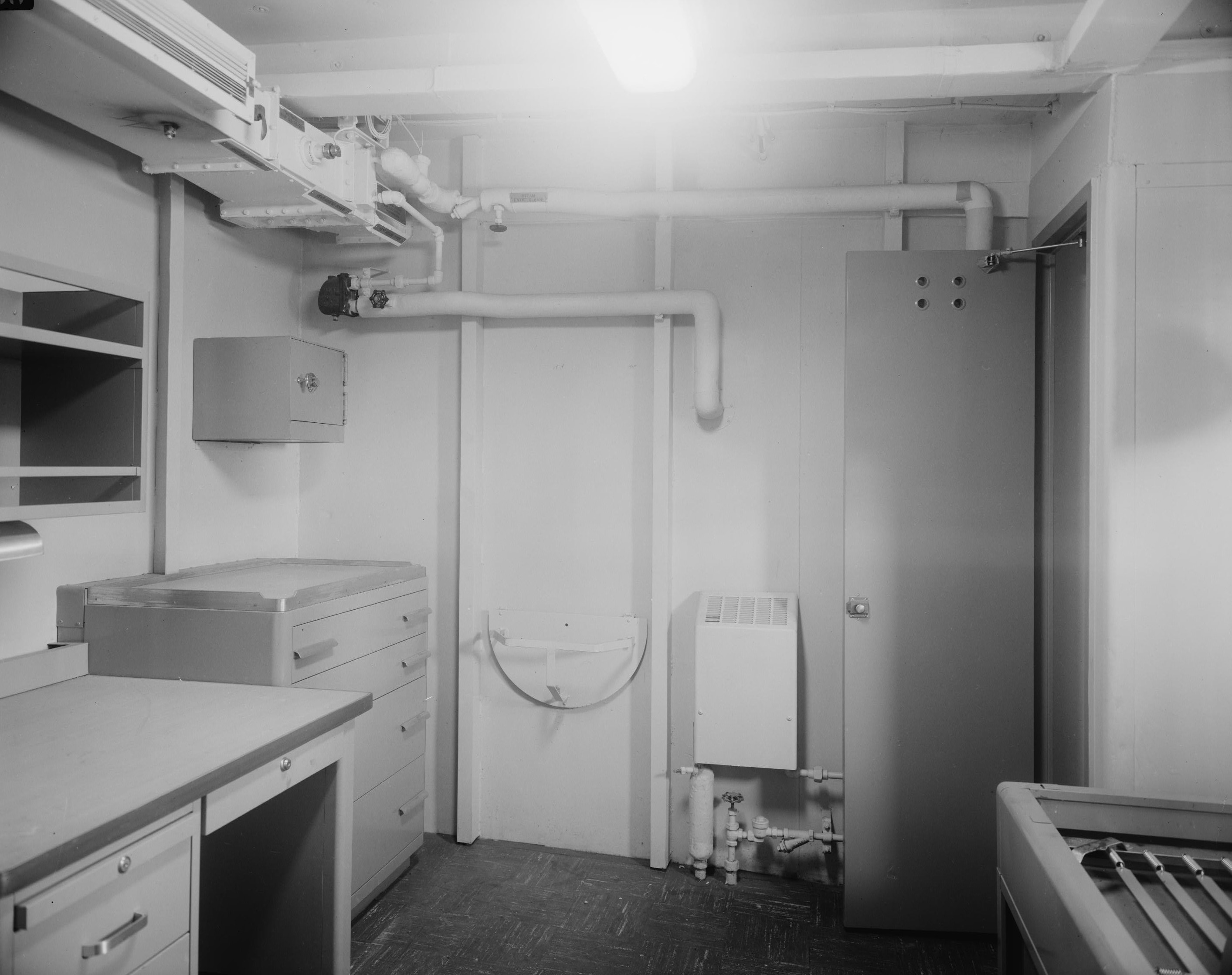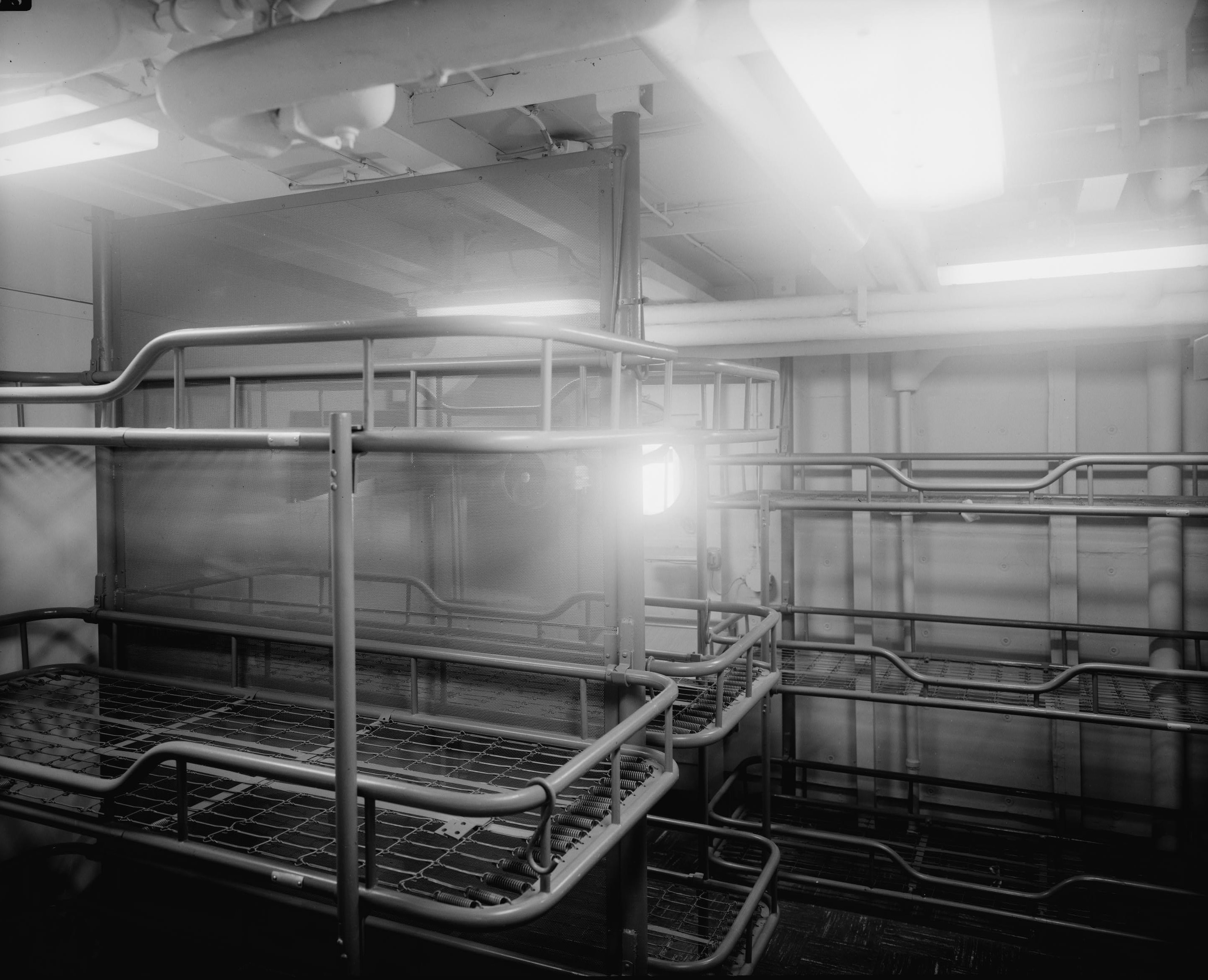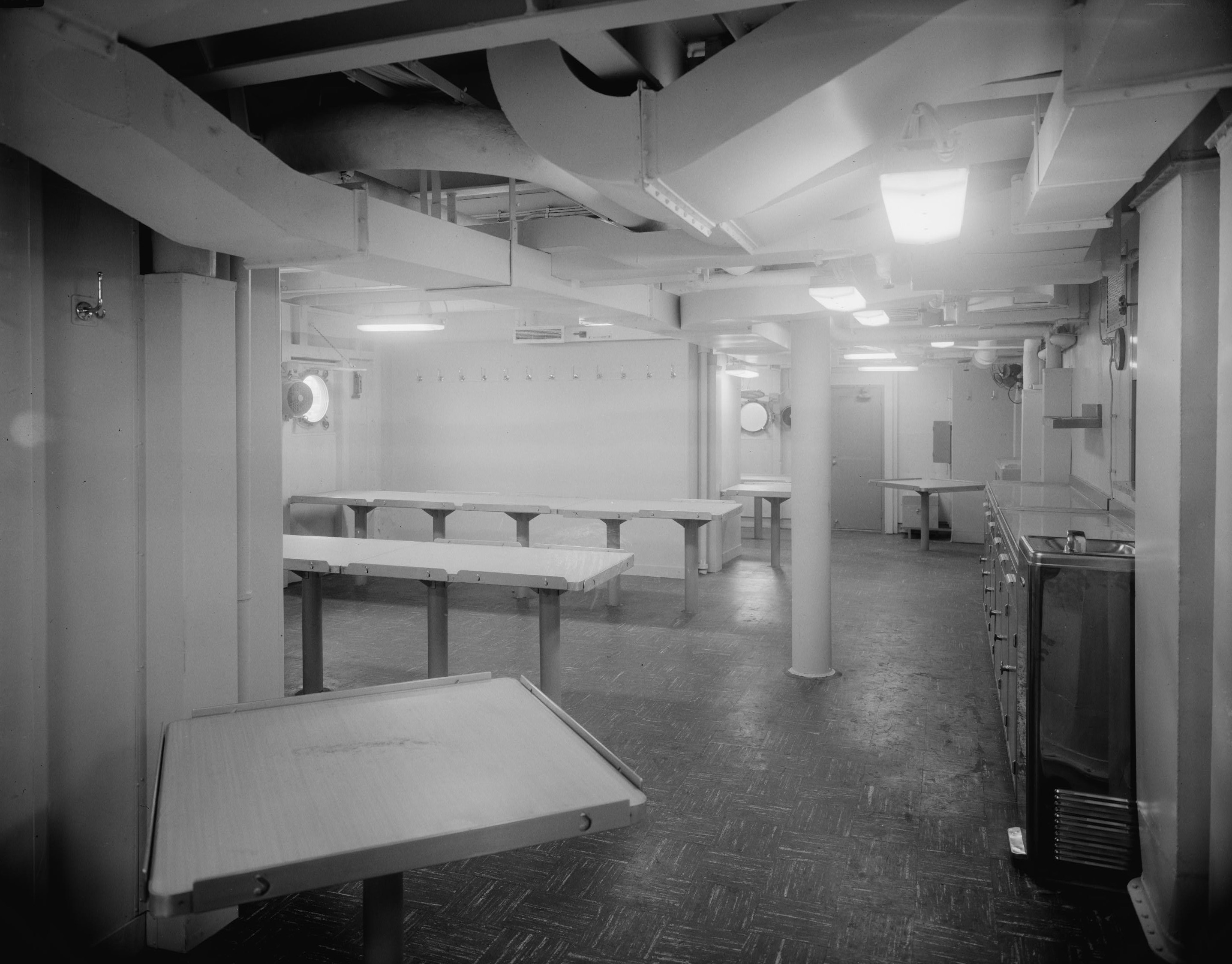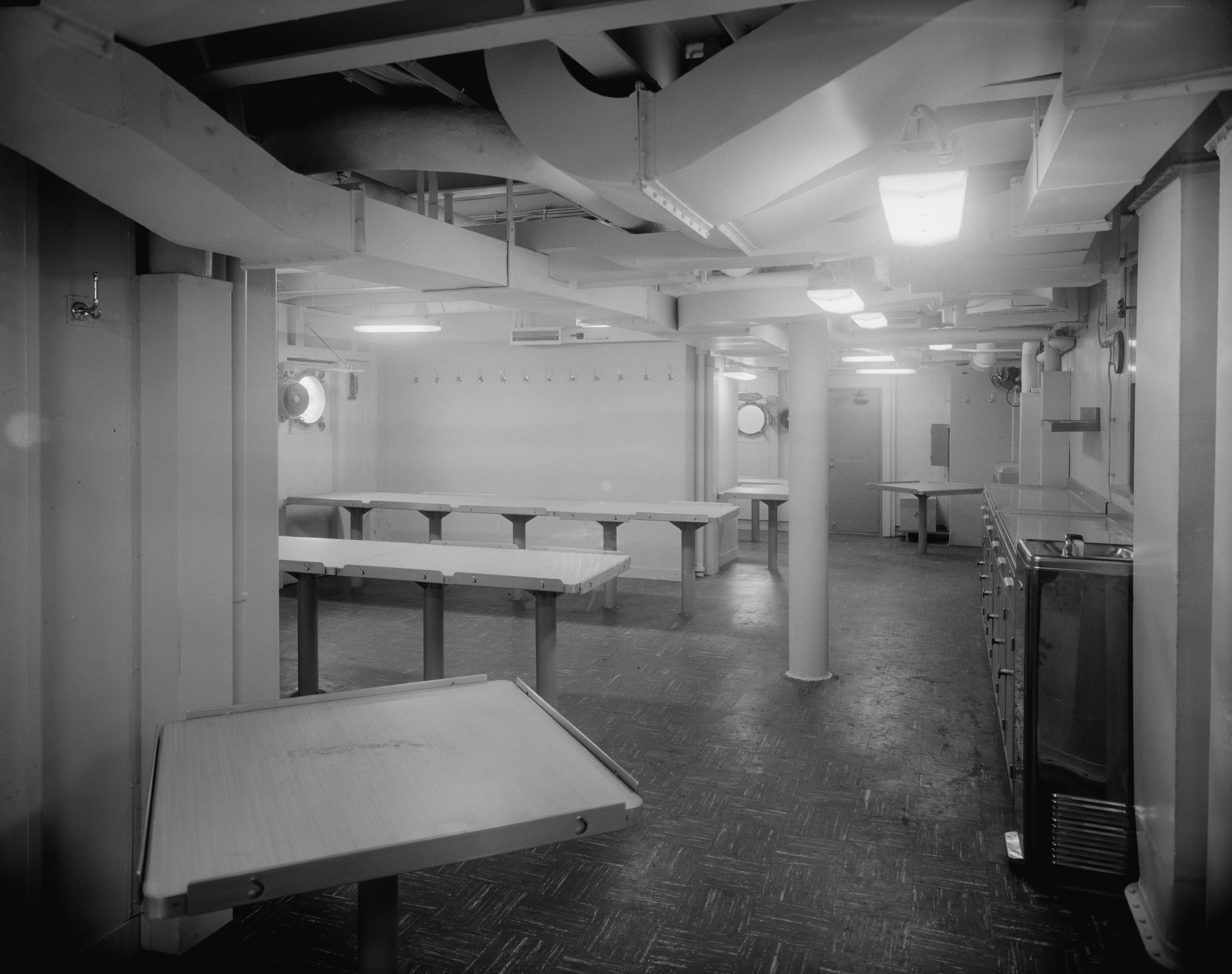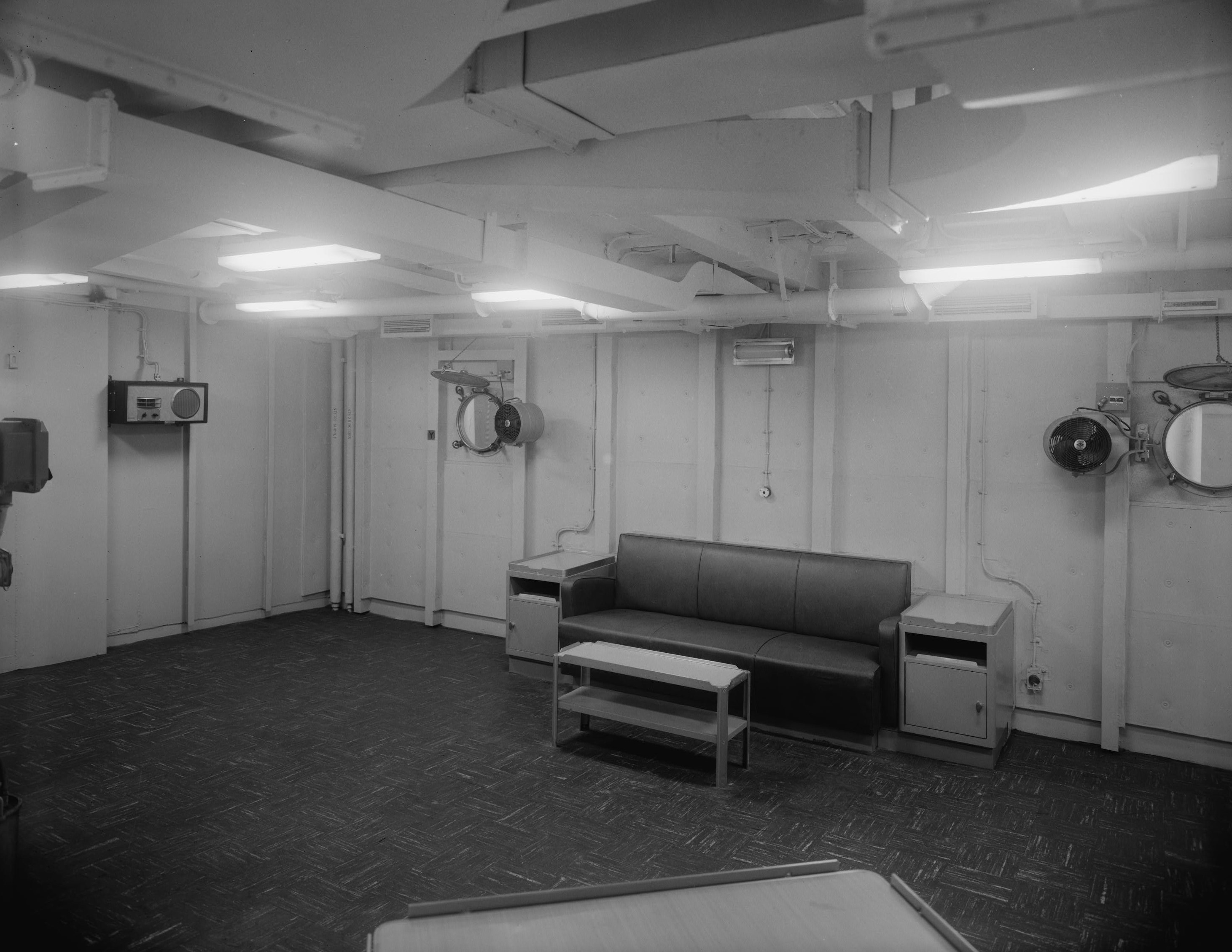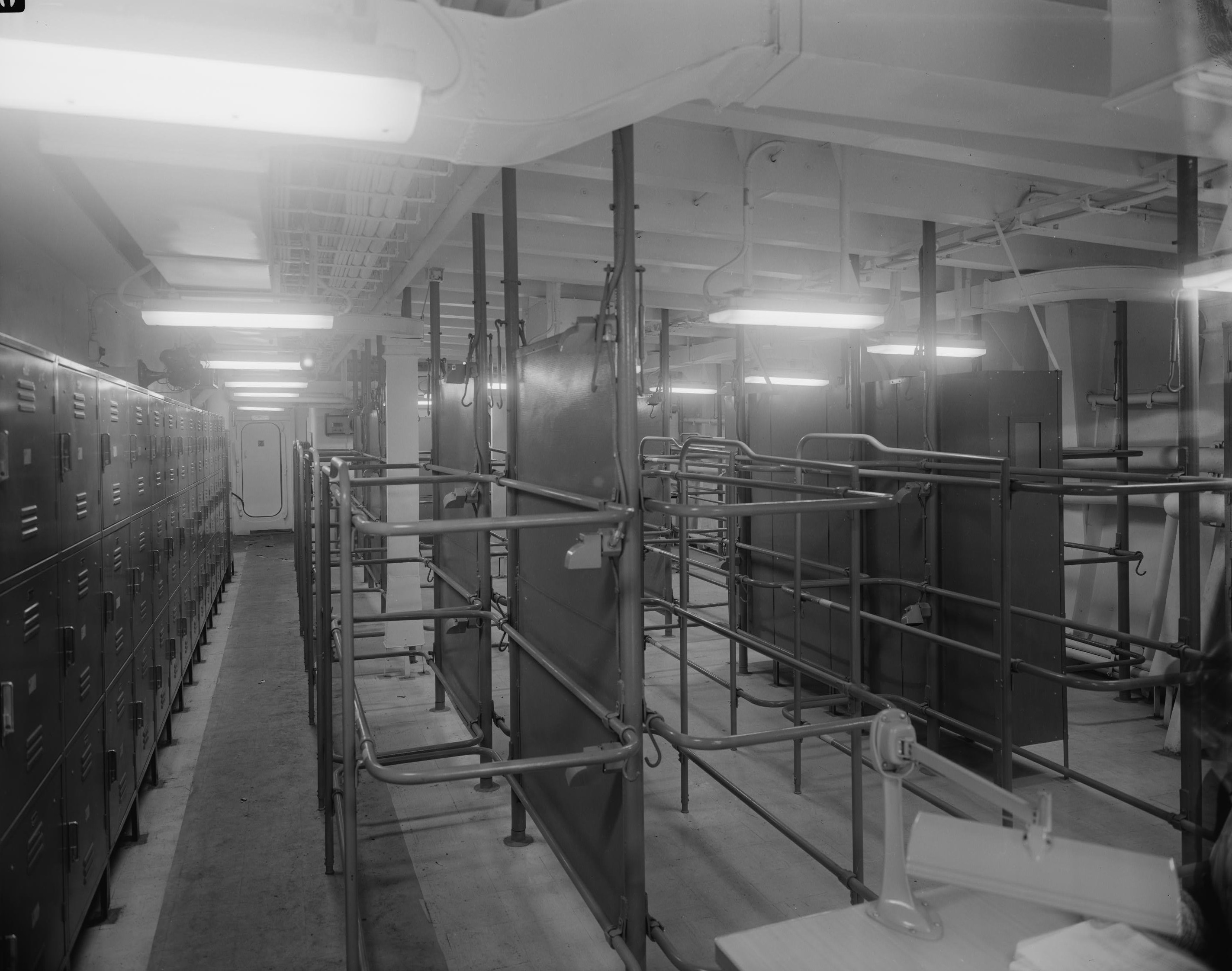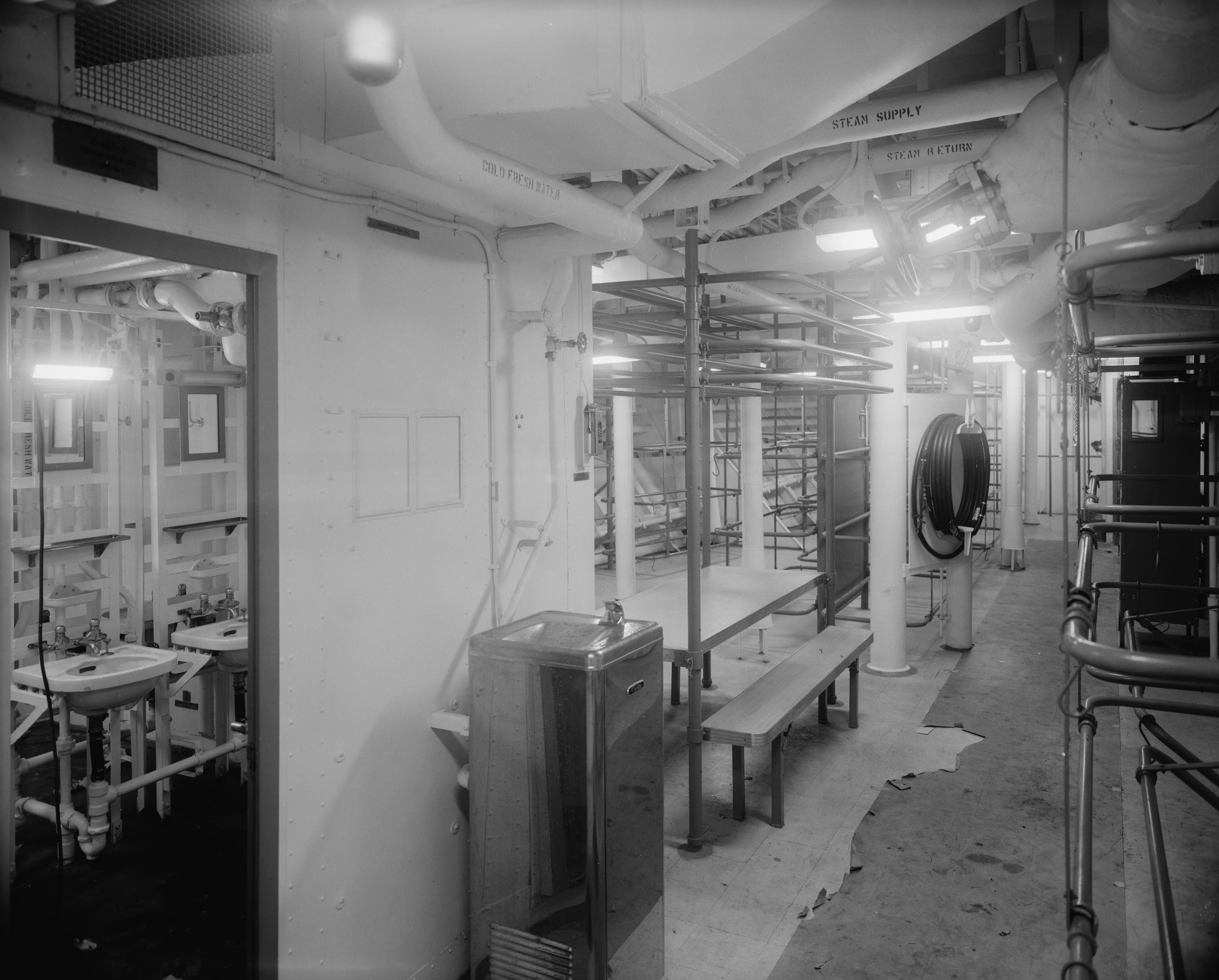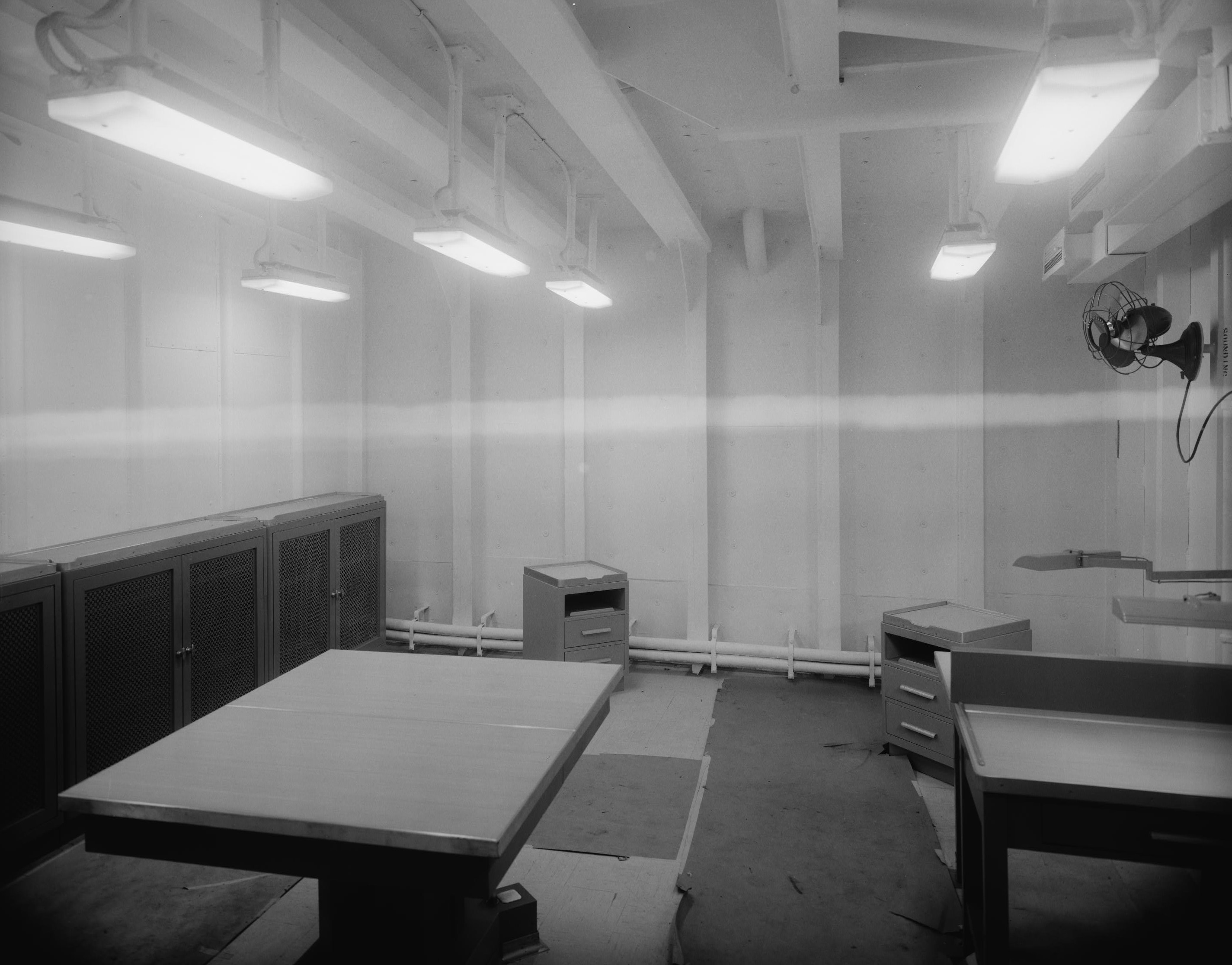 Status Cards
---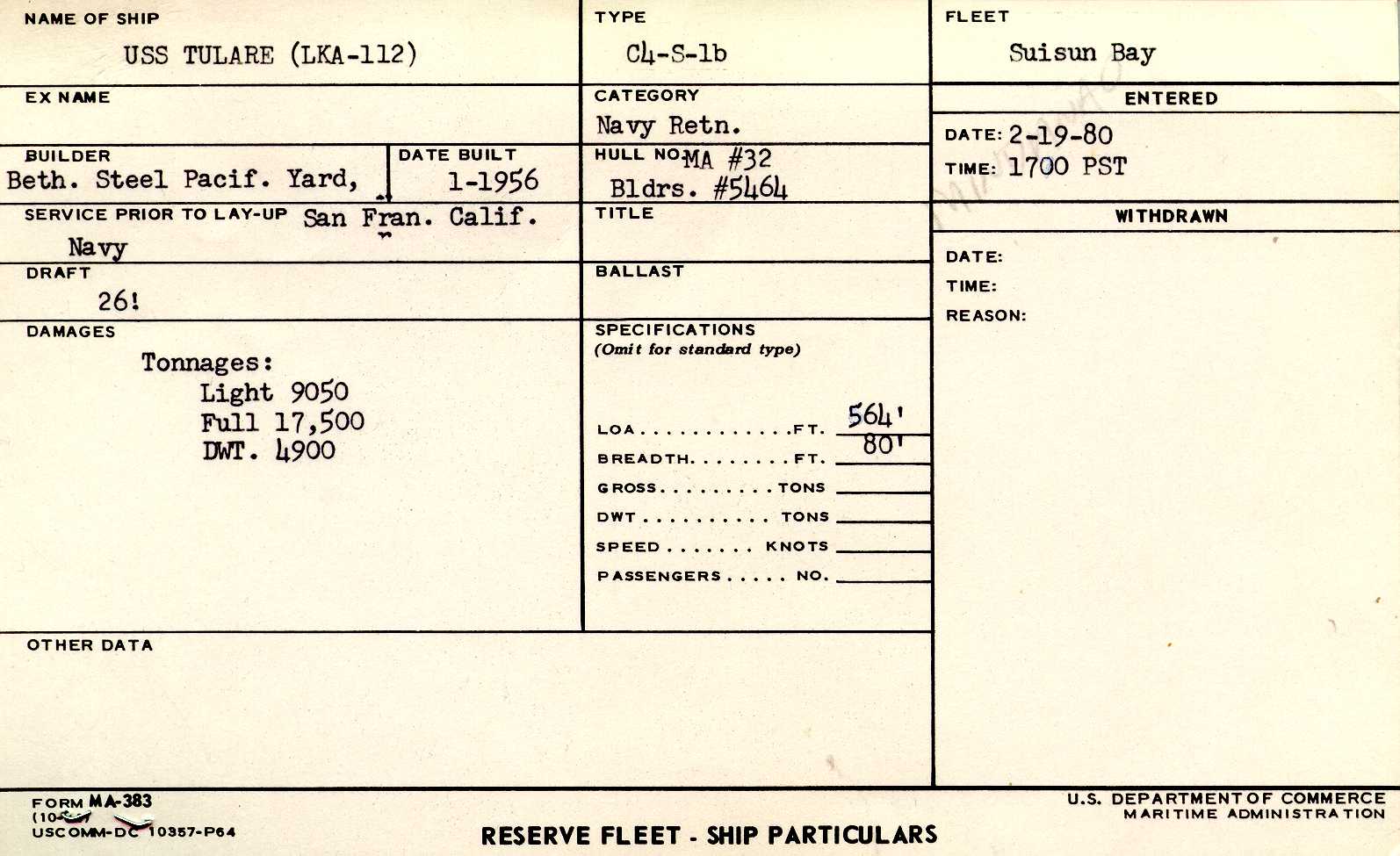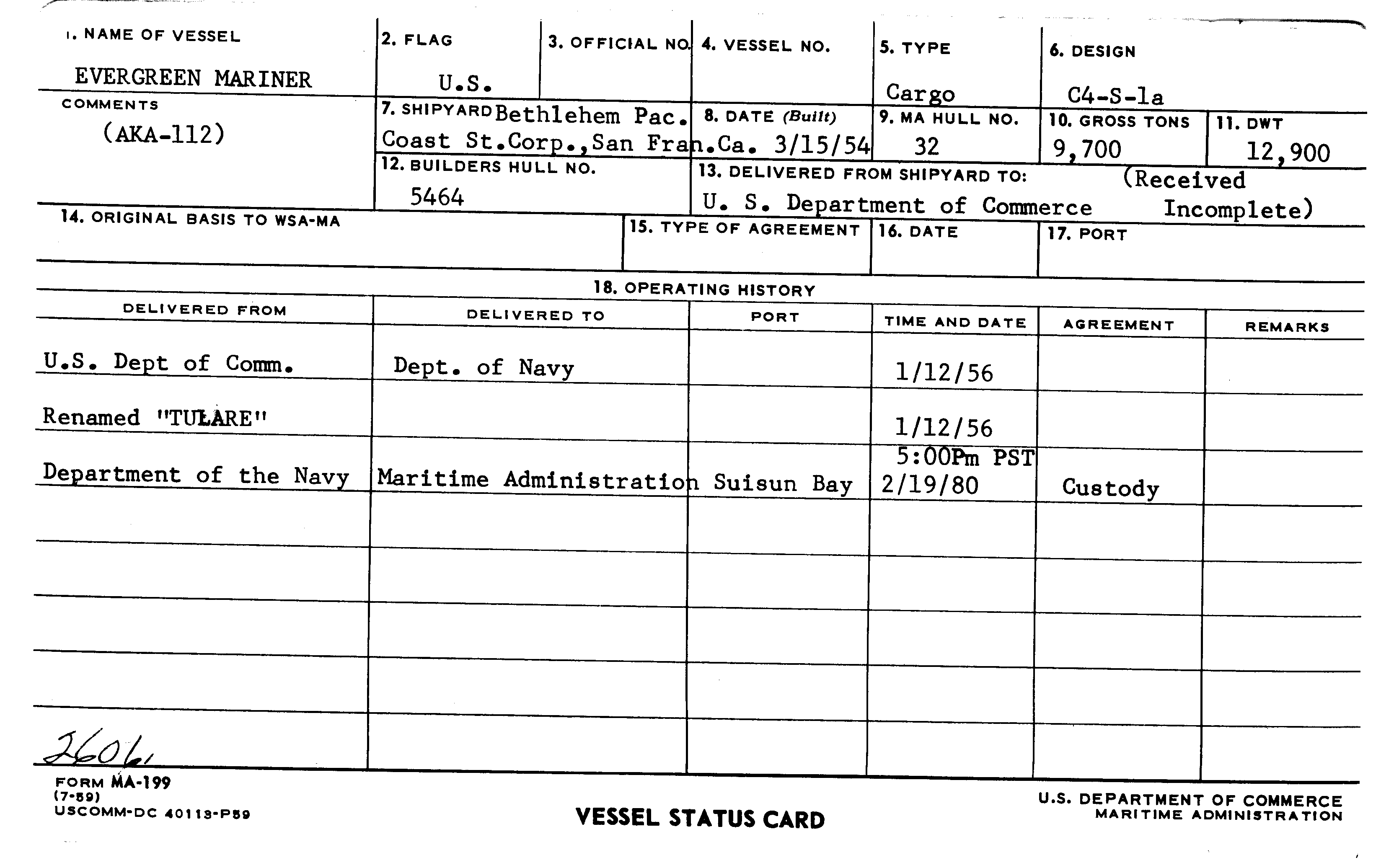 Plans
---
No documents for this vessel
Shipwreck Information
---
No ship wreck information for this vessel