---
DanielWebster_5829_002.jpg
Shipyard
South Portland Shipbuilding Company
General Type
General Cargo
Displacement, Lightweight
Historical Narrative
---
This Liberty ship was named for Daniel Webster
(1782-1852). Daniel Webster was a prominent American politician during the 19th century. Webster was a Member of the U.S. House of Representatives from Massachusetts from 1813-1817 and from 1823-1827, and a U.S. Senator from Massachusetts from 1827-1841 and from 1845-1850. Webster served as Secretary of State from 1841-1843 and from 1850-1852.
MARAD has no written history for the Liberty ship

 

Daniel Webster at this time.
Vessel Name History
Mission
No Mission for this vessel
Milestones
---
No events for this vessel
Ship Imagery
---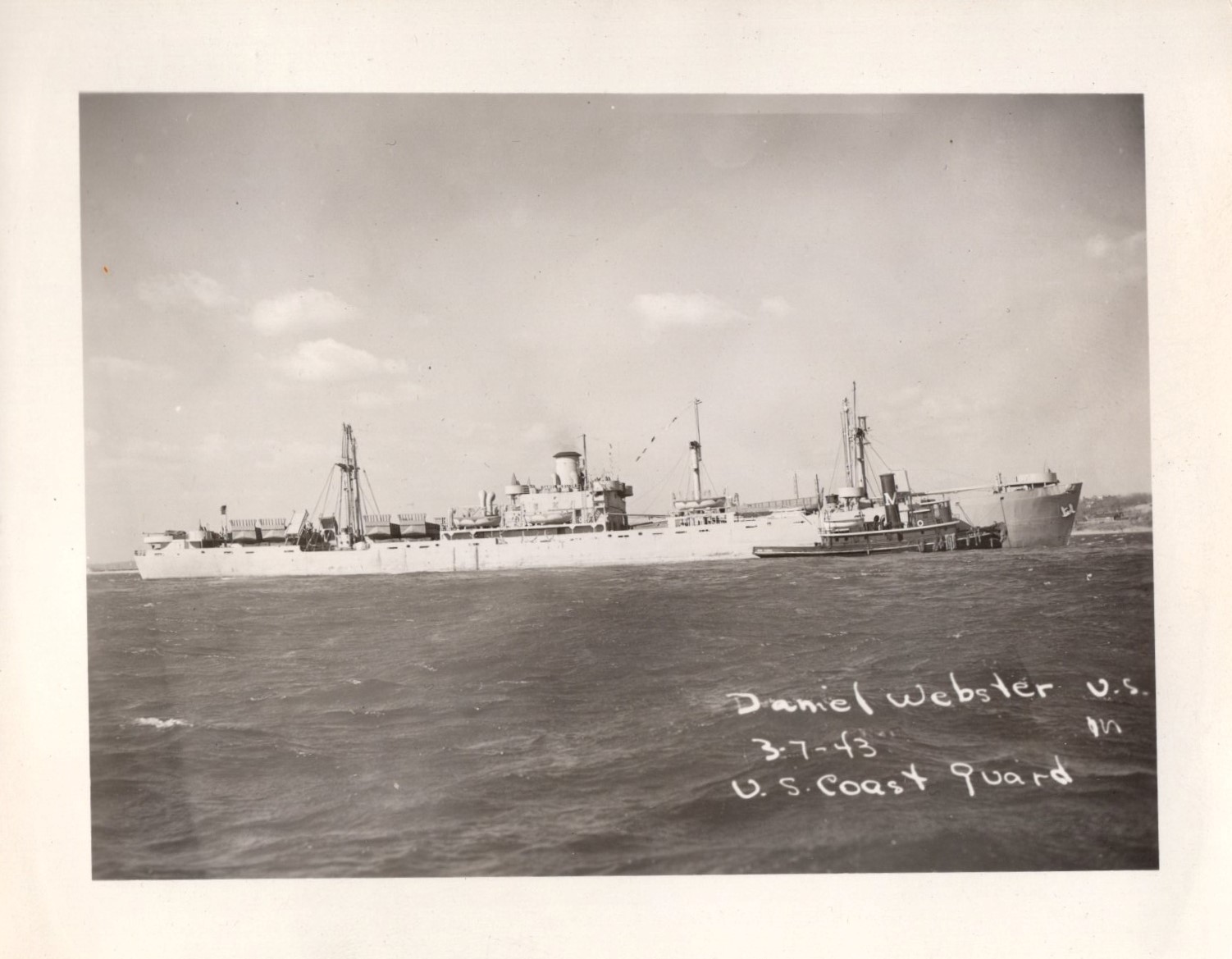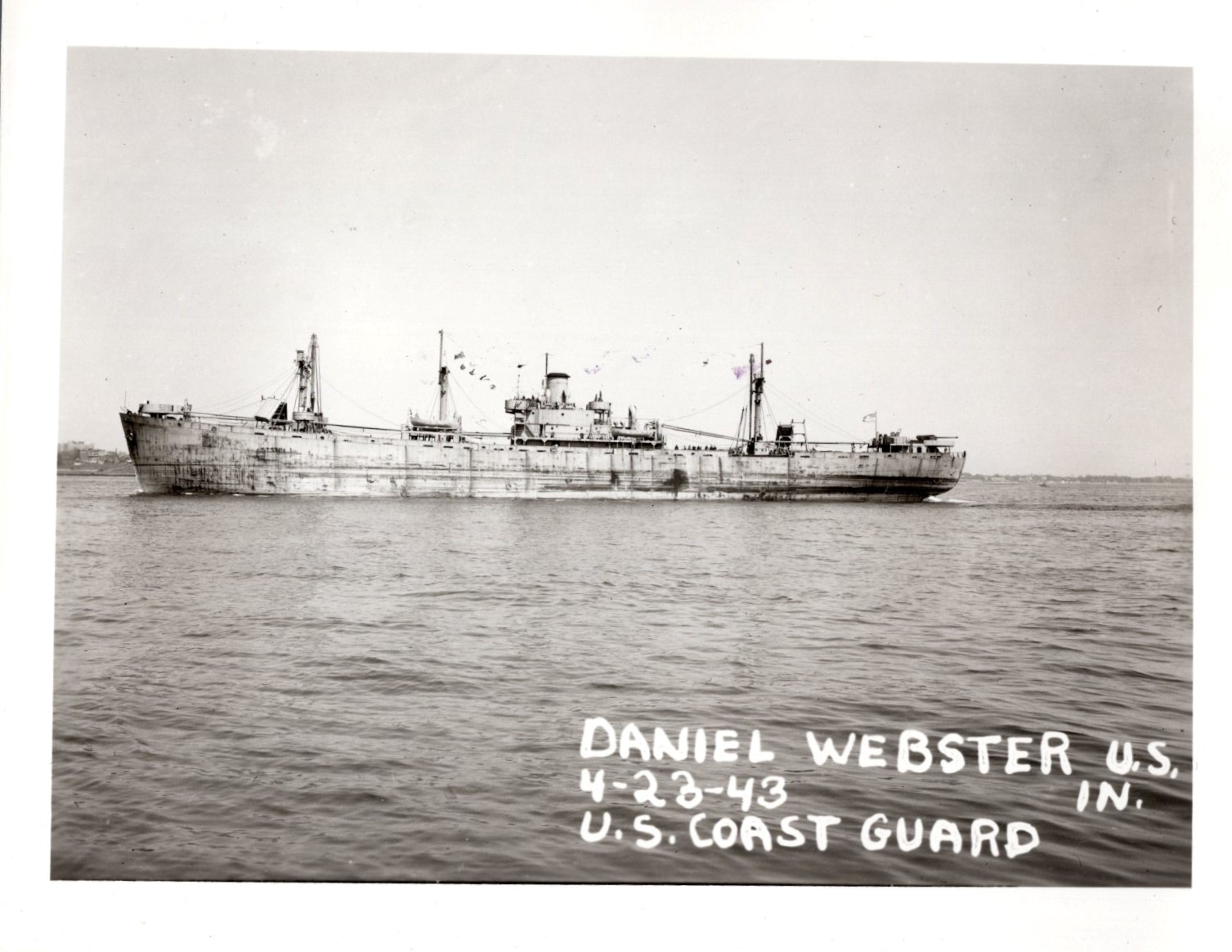 Status Cards
---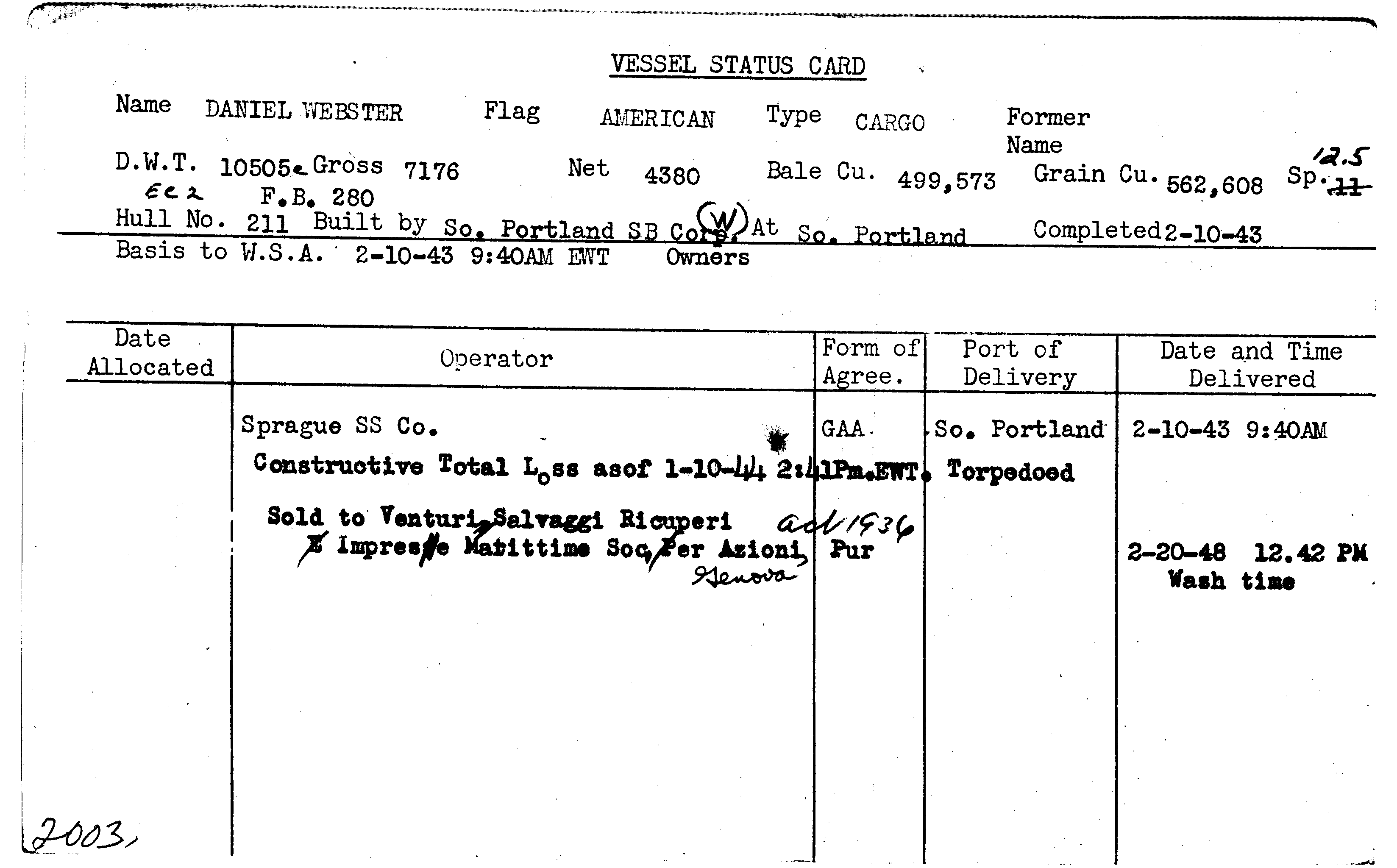 Plans
---
No documents for this vessel
Shipwreck Information
---
No ship wreck information for this vessel