---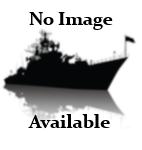 Shipyard
Southeastern Shipbuilding Corporation
General Type
General Cargo
Displacement, Lightweight
Historical Narrative
---
This Liberty ship was named for 
James Oglethorpe
(1696-1785). James Oglethorpe was a British soldier, Member of Parliament, and colonist. Oglethorpe was the founder of the colony of Georgia and served as Governor of Georgia from 1732-1743.
MARAD has no written history for the Liberty ship

 

James Oglethorpe at this time.
Vessel Name History
Milestones
---
No events for this vessel
Ship Imagery
---
No images for this vessel
Status Cards
---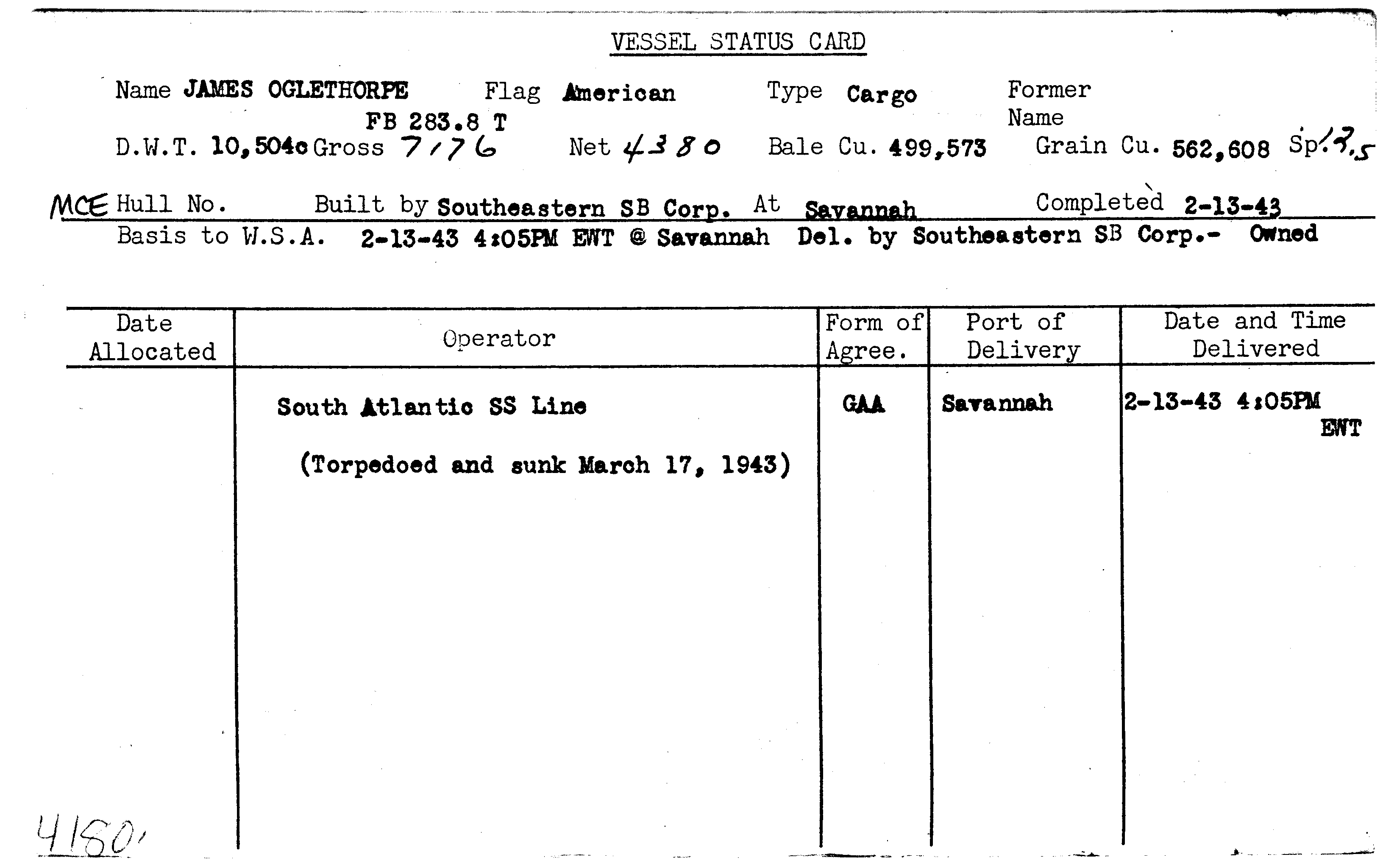 Plans
---
No documents for this vessel
Shipwreck Information
---
Owner
War Shipping Administration
---
Operator
South Atlantic Steamship Line
---
Operator Agreement
General Agent Agreement
---
---
Incident Date
March 16, 1943
---
Use at Loss
Cargo Transportation
---
---
Cause Comments
Torpedoed by German submarines U-758 and U-91 while en route from New York, New York, to Liverpool, England, United Kingdom, as part of Convoy HX-229.
---
---
Location of Incident
North Atlantic
---
Accuracy of Incident Location
Historic 1
---
---
Incident Location Comments
North Atlantic Ocean
---
---