---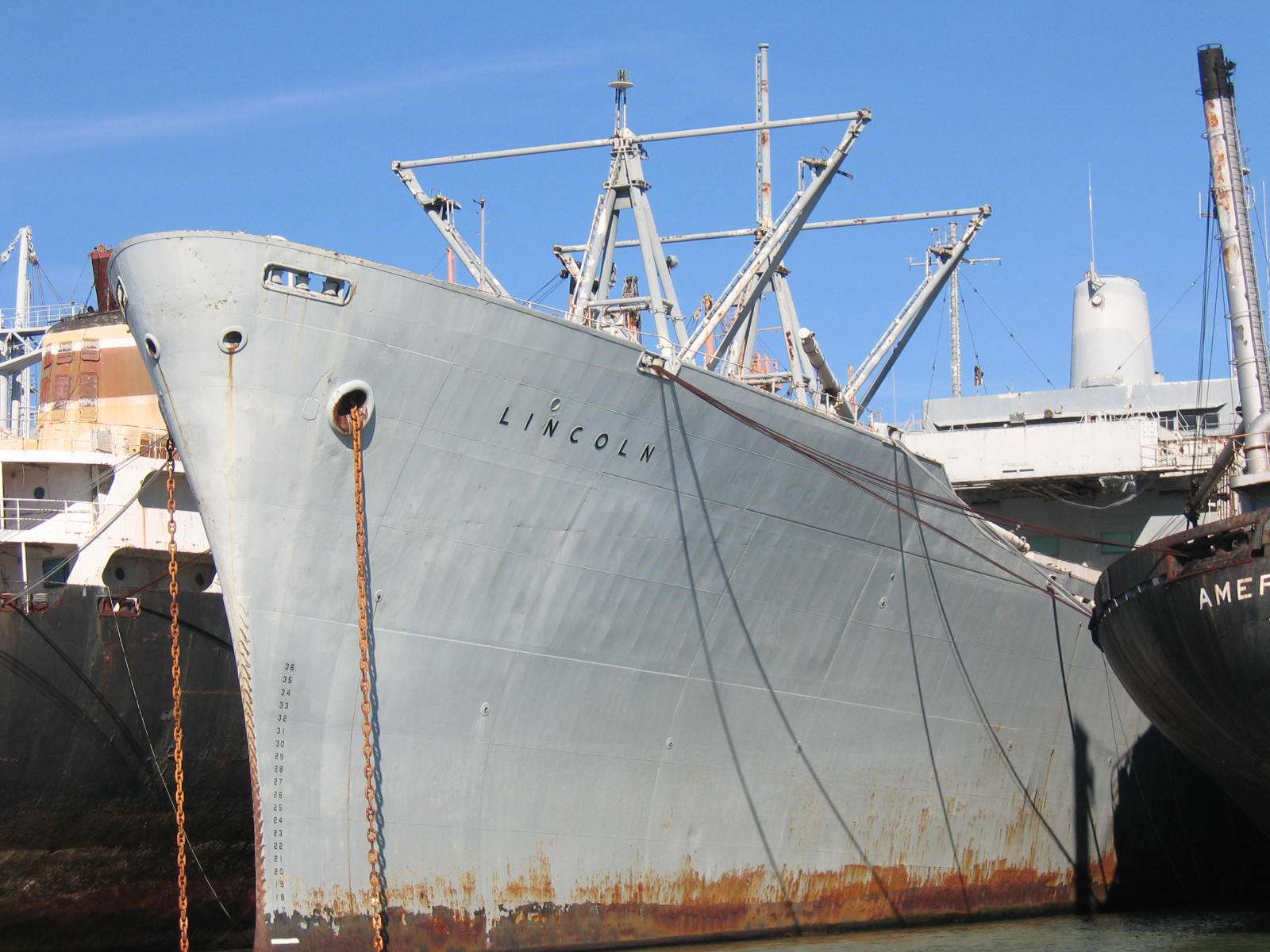 Shipyard
Bethlehem Steel Shipbuilding Division
Displacement, Lightweight
Historical Narrative
---
The Maritime Administration's National Register Eligibility Assessment for
Lincoln,
available in the Documents section, contains a detailed history of the vessel.
Vessel Name History
1961 - 1980:
President Lincoln
1980 - 2011:
Lincoln

Vessel Name History
Mission
No Mission for this vessel
Milestones
---
Event: Acquisition
Date: 4/30/1979


Event: Entry
Date: 11/14/1979

ENTRY TO PROGRAM R
Event: Ship Name Change
Date: 6/19/1980

Ship PRESIDENT LINCOLN changes name to LINCOLN
Event: Cleared Historic Review
Date: 5/26/2009

Vessel cleared National Historic Preservation Act processing.
Event: Status Change
Date: 7/31/2009

Vessel stripping complete.
Event: Withdrawal
Date: 4/4/2011


Ship Imagery
---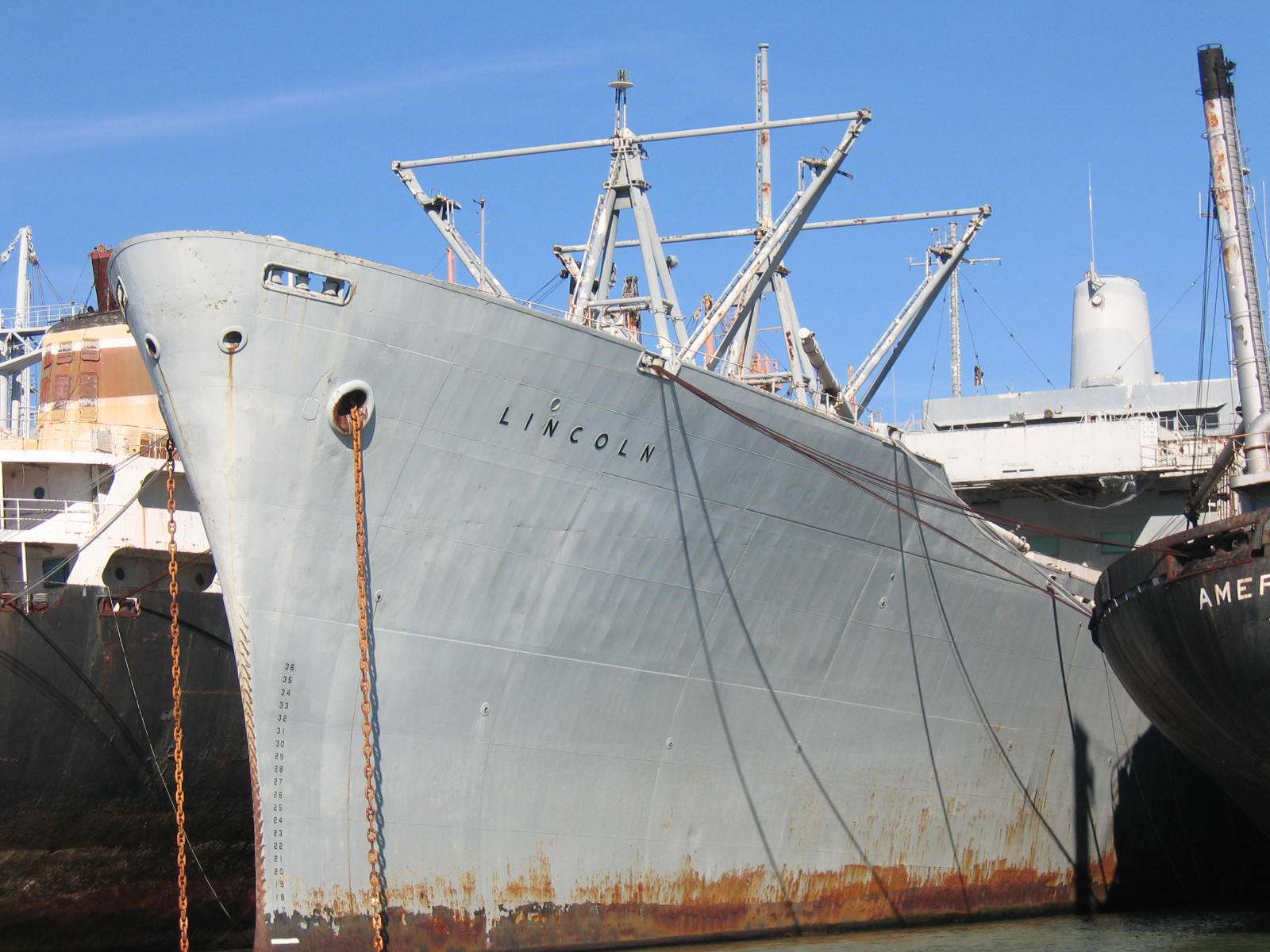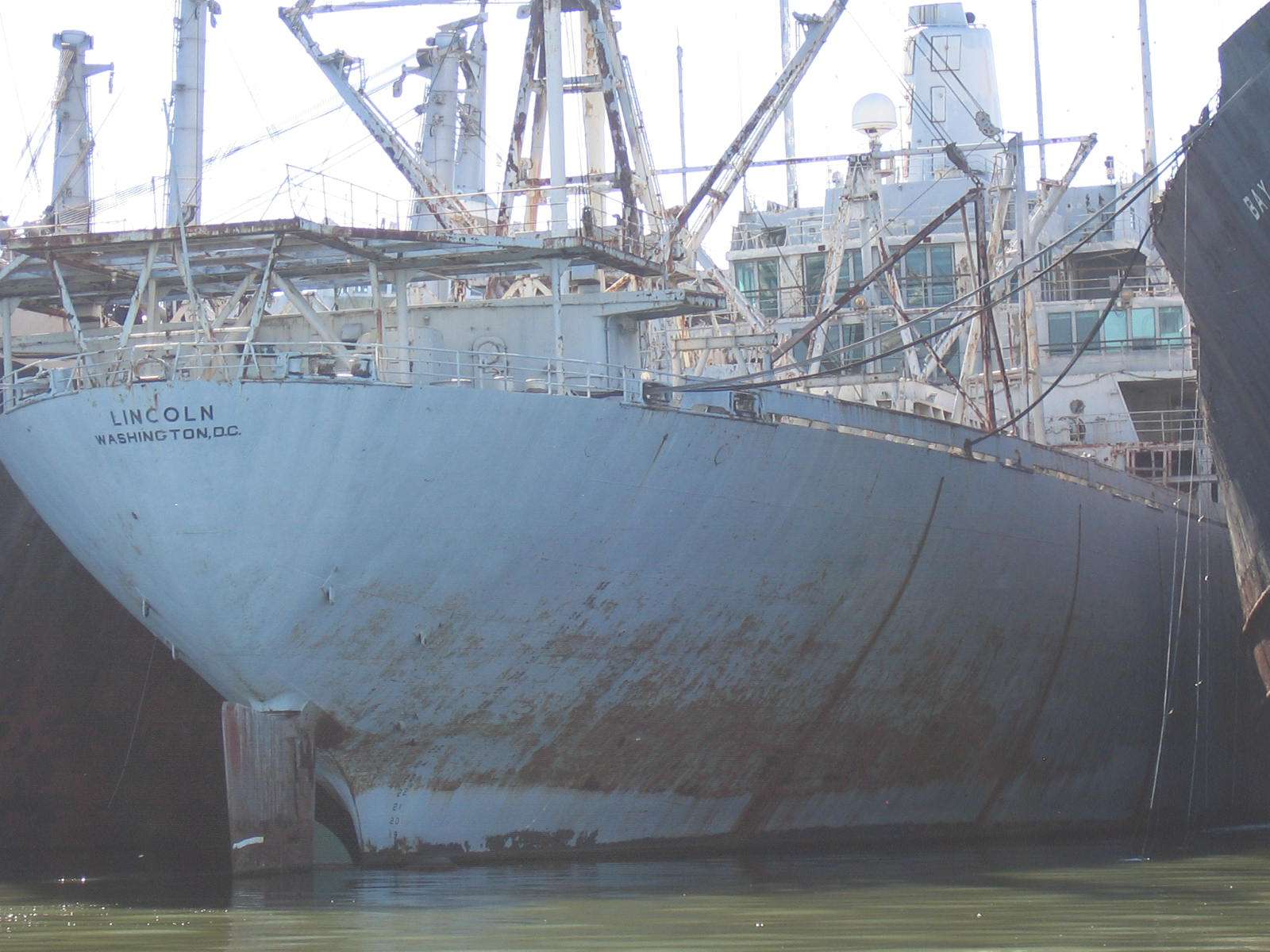 Status Cards
---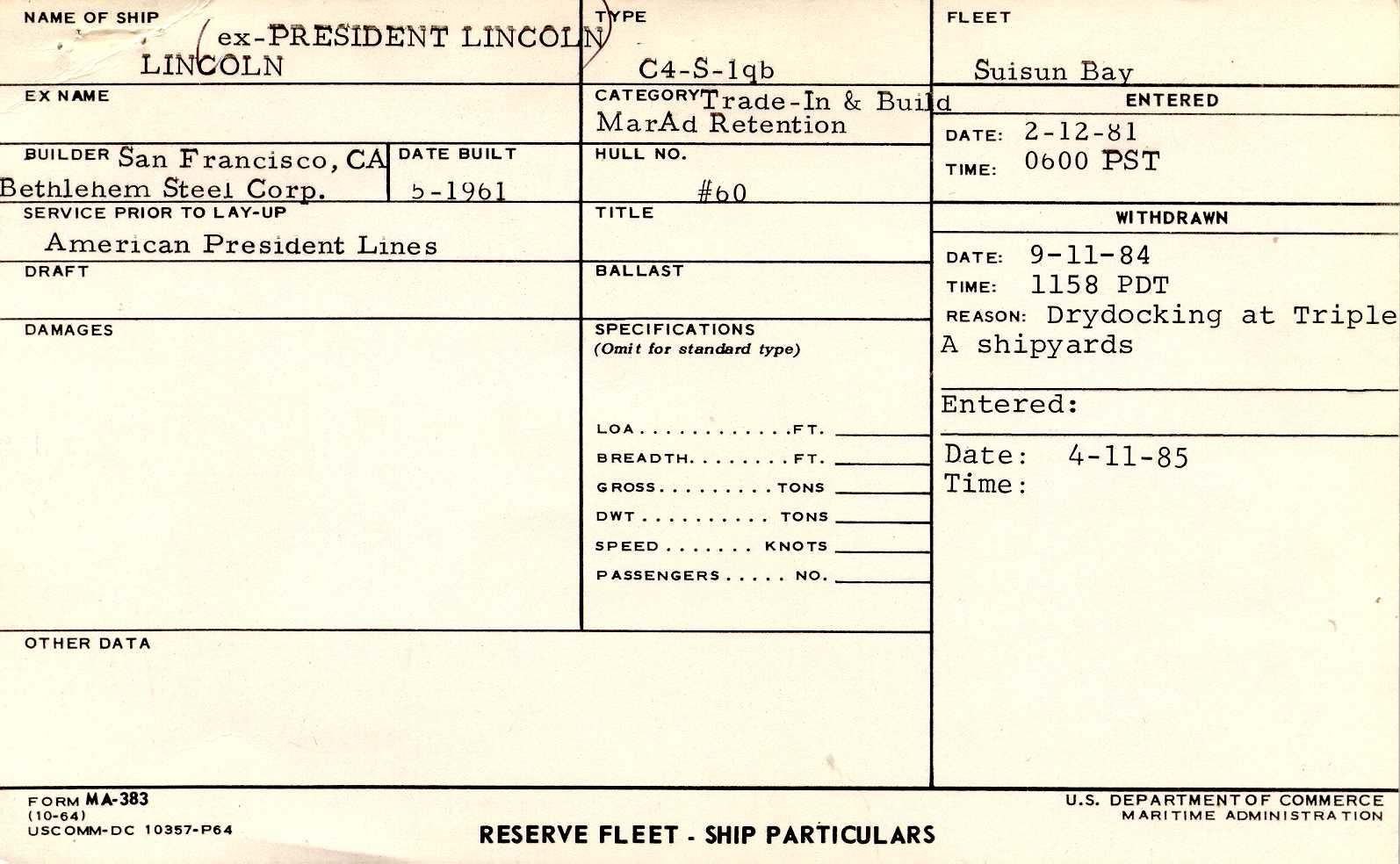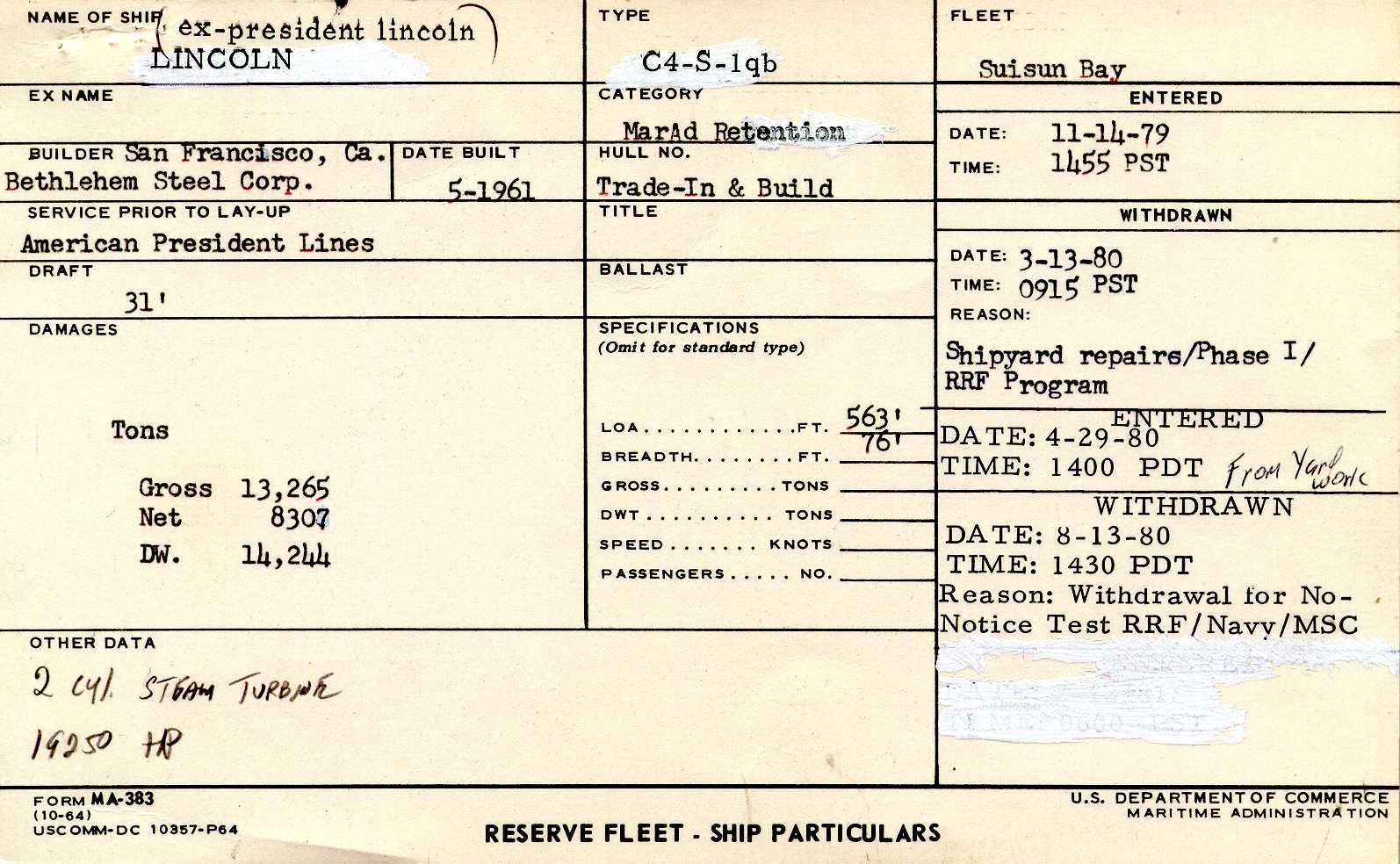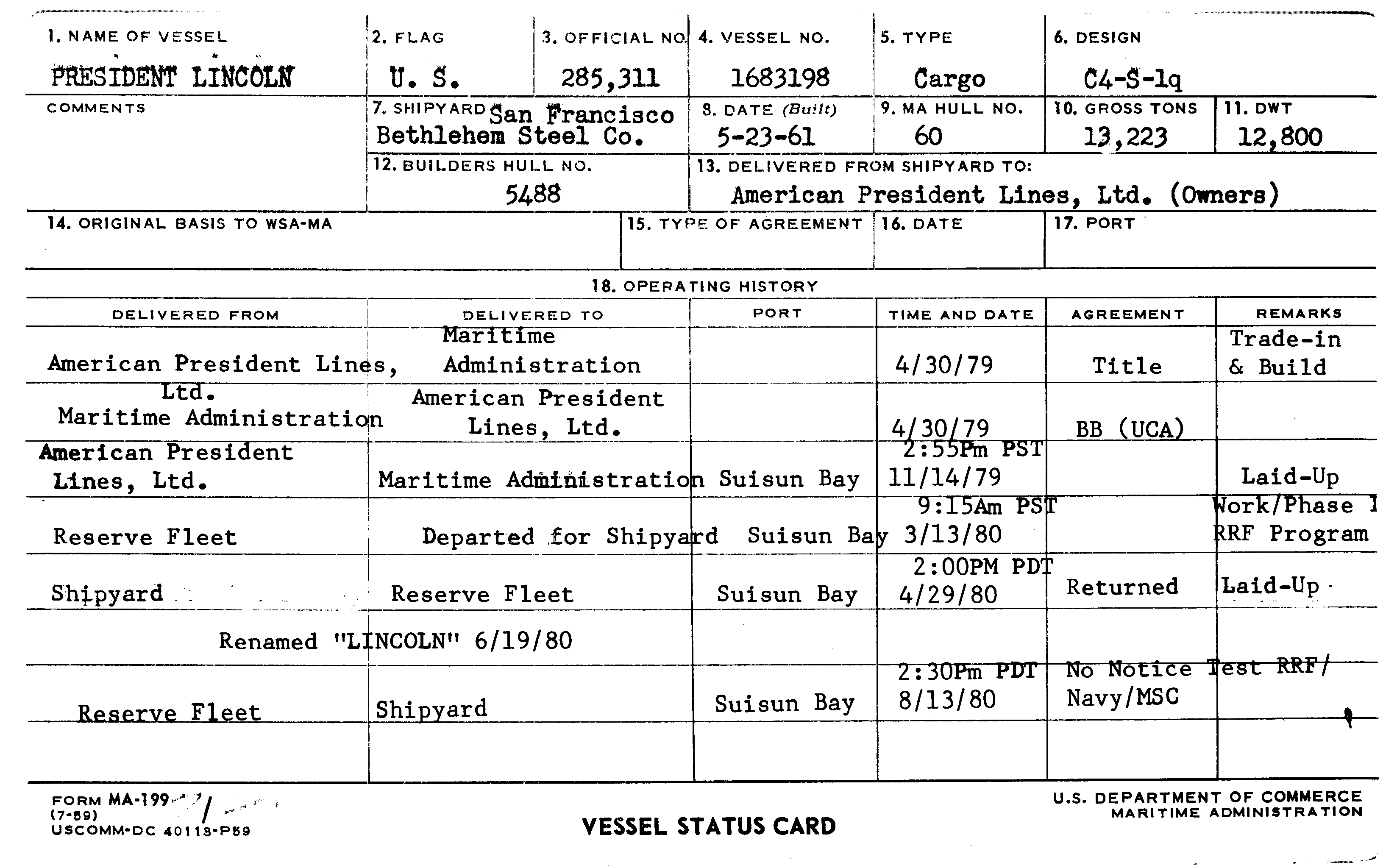 Plans
---
No documents for this vessel
Shipwreck Information
---
No ship wreck information for this vessel