---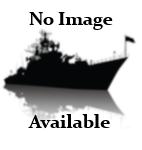 Shipyard
Avondale Marine Ways
Displacement, Lightweight
Historical Narrative
---
LASH Turkiye, later renamed SS Cape Florida, was a Lighter Aboard Ship (LASH) barge carrier.  The vessel was launched in 1971 at Avondale Shipyard in New Orleans, Louisiana.  Prudential Grace Line operated LASH Turkiye in commercial service until the company sold the ship to Delta Lines, which renamed it SS Delta Caribe.
Lighters are flat-bottomed barges.  The LASH system refers to the practice of loading cargo onto barges, which are then floated to and from a mother ship. This allows loading and unloading of containerized cargo off-shore.  LASH barge carriers are equipped with a stern crane that lifts lighters aboard the vessel, where they can be stacked and stowed on deck.  LASH barges are smaller and lighter than their counterparts, SEABEE barges.
The Maritime Administration purchased Delta Caribe on May 8, 1986; the vessel was placed in the Ready Reserve Force (RRF) on February 17, 1987 and renamed SS Cape Florida.
The Navy activated Cape Florida during Operations DESERT SHIELD/DESERT STORM from October 18, 1990 until November 20, 1991.  After being delayed by mechanical difficulties, the vessel sailed with cargo in early December 1990, first to Port Said, Egypt and then to Dammam, Saudi Arabia.  In April 1991, Cape Florida departed Dammam for Newport, United Kingdom and also called in Bremerhaven, Germany.  The vessel returned to Dammam in July 1991 before returning to the U.S. that fall to discharge its barges in Galveston, Texas and New Orleans, Louisiana . 
The Navy activated Cape Florida for the last time for Operation IRAQI FREEDOM, in which it operated from October 14, 2004 until January 7, 2005. 
The Maritime Administration downgraded Cape Florida and removed it from the RRF on July 31, 2006.  The vessel is currently classified as retention for emergency sealift purposes.
Vessel Name History
1971 - 1978: LASH Turkiye
1978 - 1987: Delta Caribe
1987 - present: Cape Florida

Vessel Name History
Mission
No Mission for this vessel
Milestones
---
| Event | Date | Content |
| --- | --- | --- |
| Name Change | 6/16/1978 | Vessel name changed from LASH TURKIYE to DELTA CARIBE |
Ship Imagery
---
No images for this vessel
Status Cards
---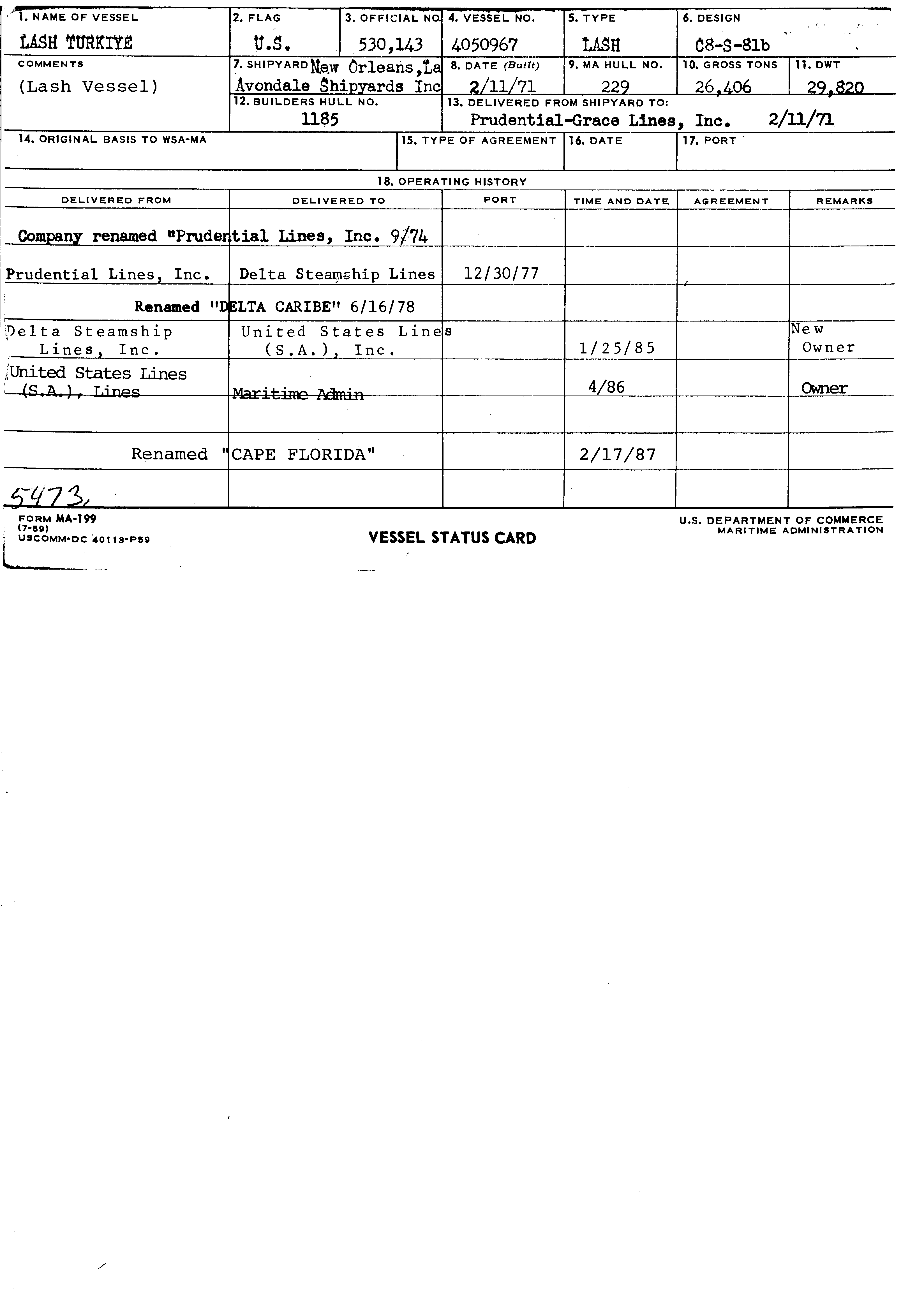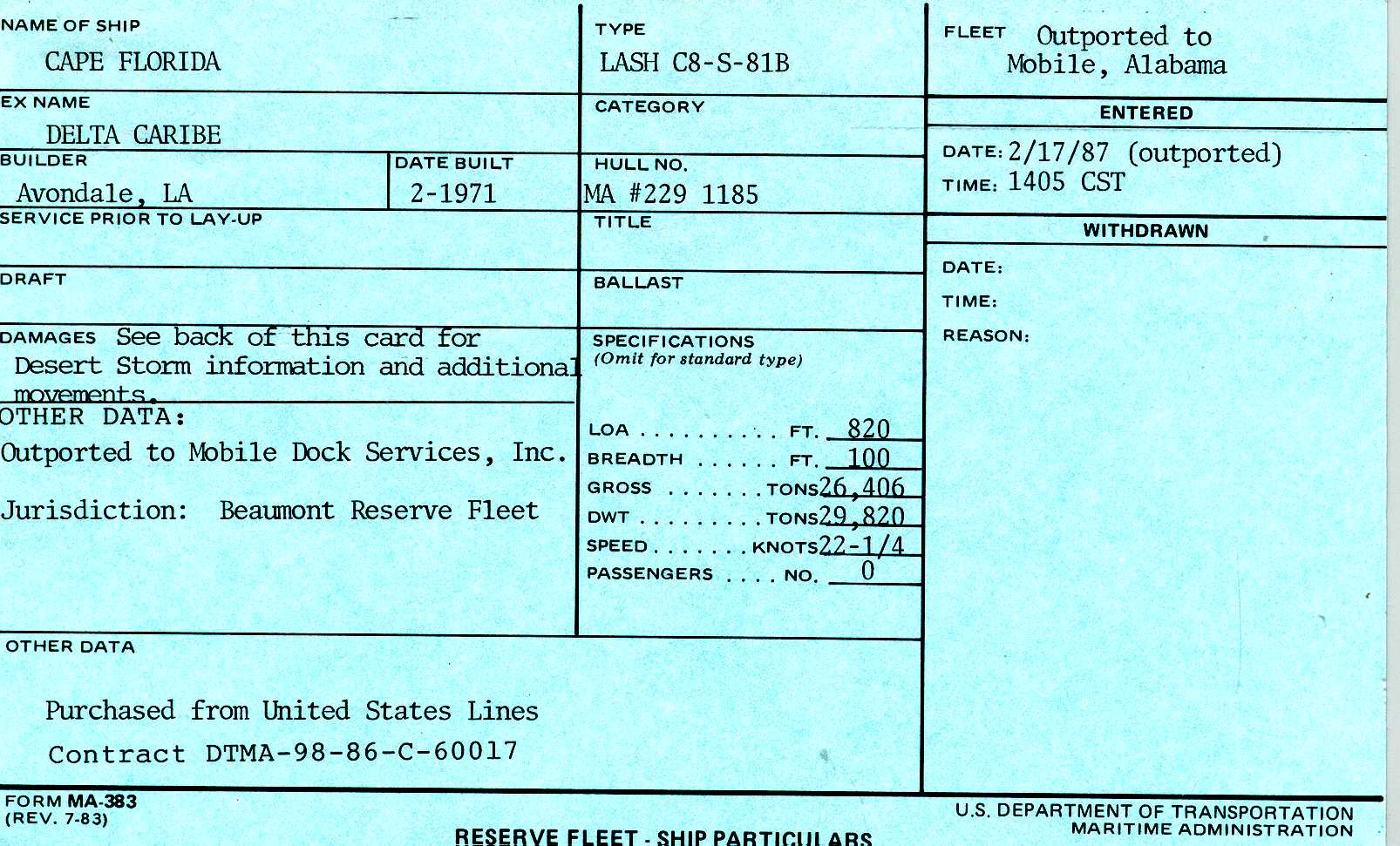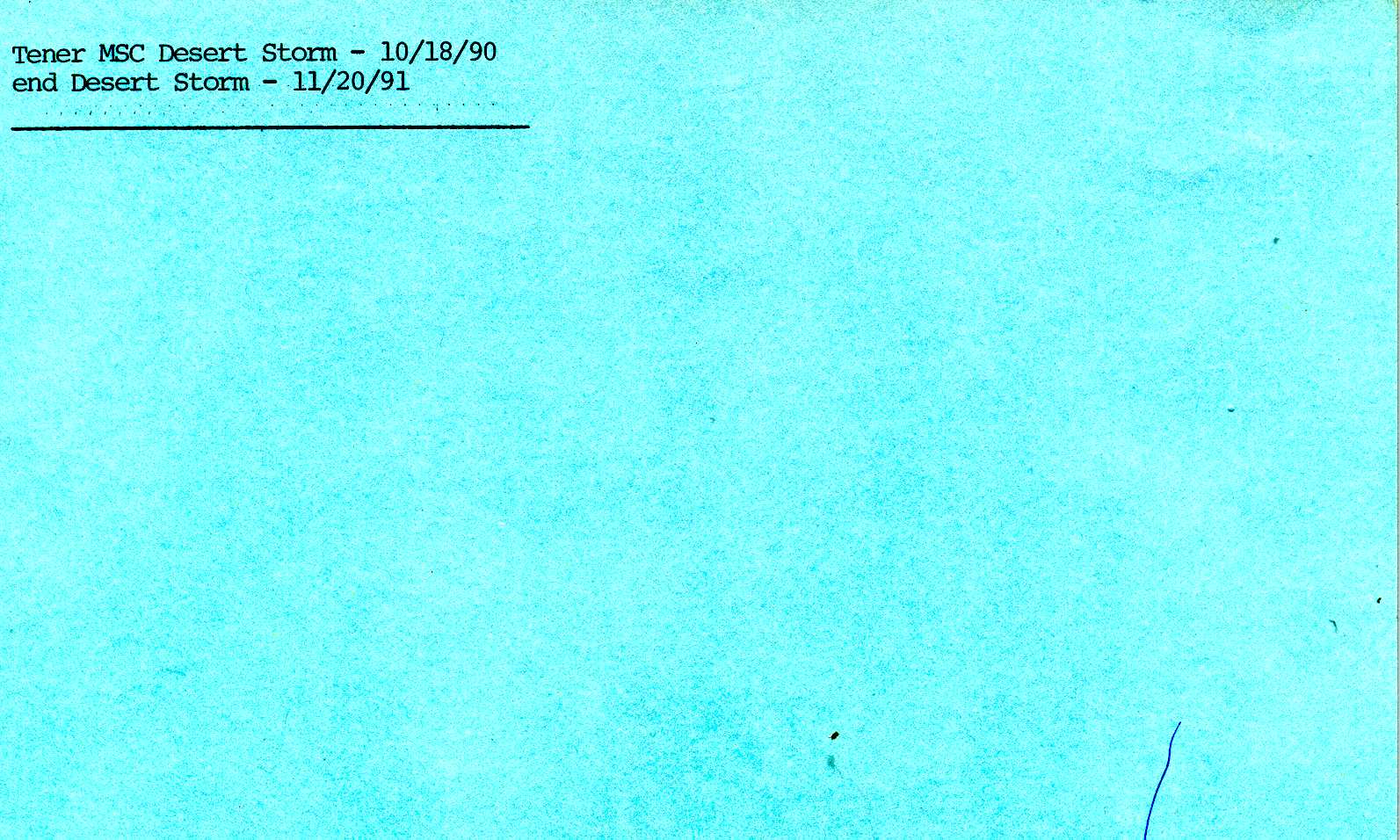 Documents
---
| | Date | Type | Name | Download |
| --- | --- | --- | --- | --- |
| | (No Date) | | National Register Eligibility Assessment Cape Florida 03_22_2018.pdf | |
Plans
---
No documents for this vessel
Shipwreck Information
---
No ship wreck information for this vessel